A New Frontier in Environmental Cuisine Comes to UVM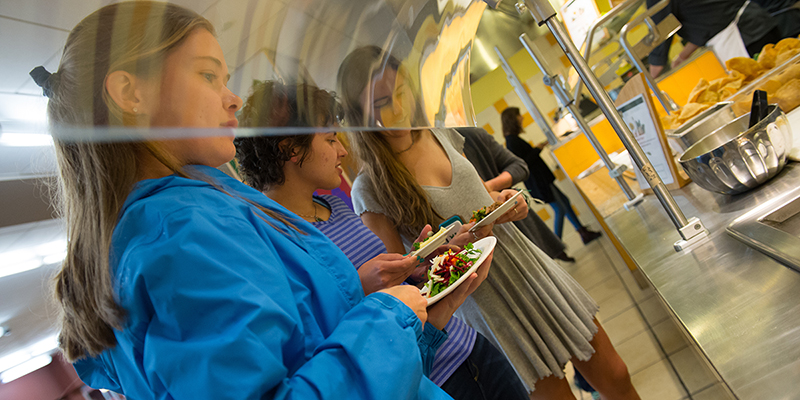 Students arrived at a UVM dining hall on a recent Tuesday evening, and, like any other night, they perused the offerings and returned to their tables with small plates. They sat with their friends, chatted about classes, and laughed, but this was no ordinary meal. Every dish shared a common element: they each featured an invasive species as a primary ingredient.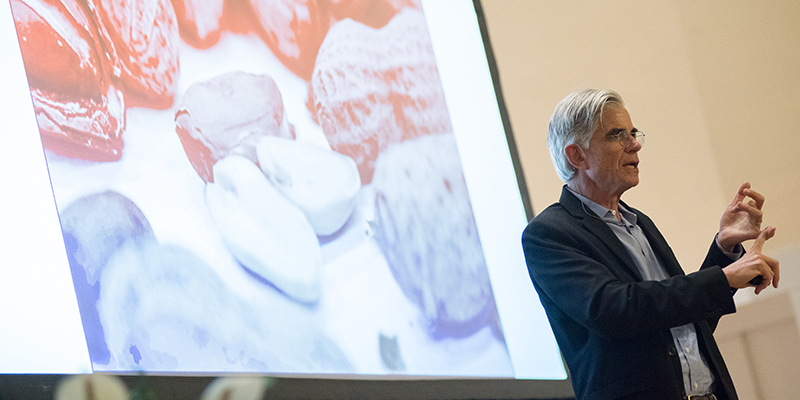 Have you ever snacked on a bag of salty, crunchy chips and gotten the feeling that you just couldn't stop? You're not alone. That irresistible sensation is completely by design. It's just one of the ways the processed food industry tempts us to eat more of "the food we hate to love," as author and journalist Michael Moss illuminated at the 2017 Aiken Lecture on Nov. 1.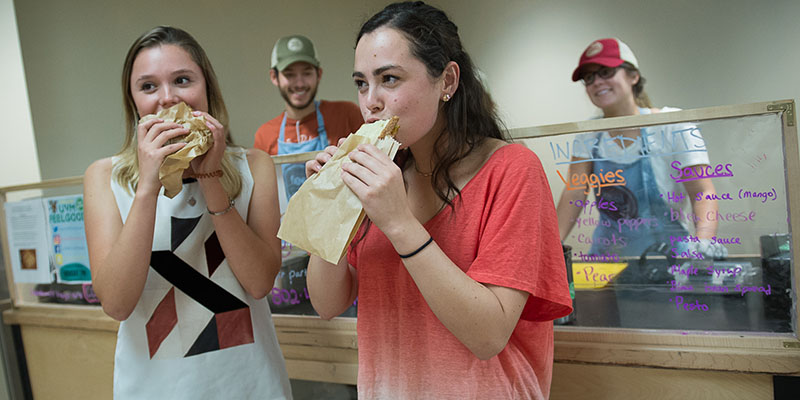 Last week, UVM Communications spent a day documenting the wide range of activities that happen on campus in a single day. The project captured several food moments in the mix. You can see the full Day in the Life collection here.