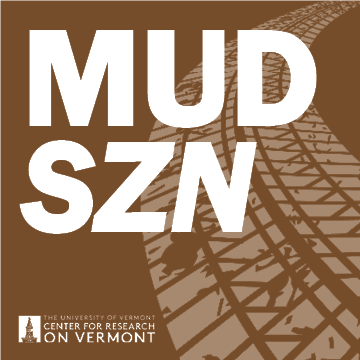 This podcast is brought to you by the Center for Research on Vermont, a cross-discipline group of scholars that focuses on providing original knowledge to the worldthrough examining the state's social, economic, cultural and physical environment.The Center covers issues and stories about the state of Vermont, or produced by scholars based in Vermont.
Episodes are created and produced by students at the University of Vermont, so you'll hear a new voice each time.
Mudseason can be found on Apple Podcasts, Stitcher, Spotify, Google Play, iHeartRadio, TuneIn and YouTube.