Political Science majors and minors participate in internships locally, nationally and abroad. 
The College of Arts and Sciences supports several types of internships that draw on skills possessed by Political Science majors. To enroll in credit for your internship, please see our internship credit page.
Political Campaigns
Students have acted as campaign managers for state legislative candidates, worked as interns for statewide candidates in Vermont, and for state and local party organizations. An internship with a political campaign will insert you into the political process and can be very rewarding. 
Past Internships
Bernie Sanders for President, Carina for Mayor, Christine for Vermont, Deaglan McEachern for Congress, Dr. Dan for Congress, James Ehlers for Vermont, Jane Knodell, Matt Dunne for Governor, New Hampshire Democratic Party, Richard Deane for Burlington City Council, Sue Minter for Governor, Vermont Democratic Party. 
Government Agencies
Students have interned with local and national government agencies, including with Vermont's congressional delegations. 
Past Internships
Burlington Department of Public Works, Burlington Housing Authority, Consumer Assistance Program, Hart Senate Office Building, Massachusetts State House, Midcoast Regional Planning Commission, Office of Senator Patrick Leahy, Office of the Governor (Vermont), Office of the Lt. Governor (Vermont), Peter Shumlin, Peter Welch, Senate Internship Program, Town of Dennis Council on Aging, U.S. Census, U.S. Citizenship and Immigration Office, USCIS, U.S. Department of State (Office of Global Change), Vermont Council of World Affairs, Vermont Department of Public Works, Vermont Speaker of the House. 
Media Organizations
Interning with a TV station or news organization can help you get a new perspective on the politics of our nation. 
Past Internships
@ Leaf'd, Community News Service, Boston Magazine, The Brattleboro Commons Newspaper, Broad Reach Productions, Burlington Free Press, CCTV, Coed Media Group, Independent Media Institute, New York Minute Magazine, Vermont Business Magazine, Vermont PBS, Vermont Public Radio, VT Digger. 
Law
Interested in law? Getting an internship with a local law firm can help you determine whether it is the right environment for you. 
Past Internships
Chittenden County Public Defender, Dutchess County Public Defenders Office, a criminal defense attorney in Washington D.C. through the Washington Center, Shaw & Morrow Law Firm, UVM Student Legal Services, Vermont Private Eye. 
Advocacy Groups and Non-Governmental Organizations
If you want to see politics from another angle, get involved with an advocacy group or NGO. 
Past Internships
1% for the Planet, 350 VT, 826 Boston, AARP, Access Challenge, The Alliance for Strong Families and Communities, All Breed Rescue, Center for Cultural Pluralism, Church World Services, Commonwealth Care Alliance, Community and Economic Development Office (CEDO), The Consortium on Gender, Security, and Human Rights, Council for Court Excellence, Emily Post Institute, Energy Action Network, Human Rights First, Hunger Free Vermont, Marine Stewardship Council, MAZON: A Jewish Response to Hunger, National Association of Federally Impacted Schools, Peace & Justice Center, Planned Parenthood, PolitiCorps, Project Hope, Protect Our Wildlife Vermont, The Peace Corps, Results for Development Institute, United Way of Northwest Vermont, Vermont Workers' Center, Voices for Vermont's Children, VPIRG, VT Cares, Zatz & Renfrew Lobbyists.
Featured Programs:
The Washington Center
Intern in Washington D.C. for a full semester! The Washington Center combines a 32 hour/week interdisciplinary internship experience with an academic course. UVM partners with The Washington Center to make it easier than ever to spend a semester in D.C. preparing for life after graduation. Intern at one of 600 partner organizations, earn academic credit, and network in the nation's capitol. All majors welcome!
Semester in the City
Intern in Boston with a non-profit or government organization dedicated to improving people's lives. Semester in the City, run by the College for Social Innovation offers 15 UVM credits for a 4-day-per-week internship, professional developemnt workshop and a course in non-profit entrepreneurship. 
Meet some recent political science interns: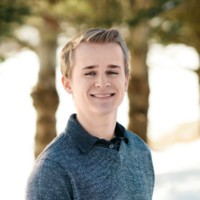 Eric Tucker '19 excelled in the classroom at UVM—he collected the 2019 Frank M. Bryan Prize in American Politics along with his B.A. degree in political science. But he also learned some real-world lessons through three internships that acquainted him with law and government at the county, state and national level. "I think that's one of the advantages of being in Vermont," the Barre native said. "It's a small state and elected officials have small staffs. As an intern, you can end up doing higher-level duties." While interning for Mitzi Johnson, Vermont state representative for Grande Isle and speaker of the house, he wrote many of Johnson's press releases. Read more of Eric's story >>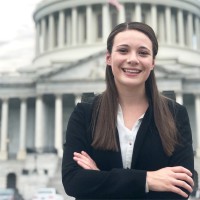 Senior Kaleigh Calvao's final paper in her Middle East Politics class not only earned an "A" from Professor of Political Science Peter Henne, but it was also published in the Undergraduate Journal of Politics, Policy and Society based in Ottawa, Canada. "Professor Henne is a tough grader, but I've also learned the most in his classes because he pushes me to my best work," she says. "He was the catalyst to improving my writing and research skills at UVM." She spent weeks in the library revising and fine tuning the paper titled "Egypt vs. Saudi Arabia: Alternative Paths to the Arab Spring." Later, Henne encouraged her to submit it for publication and provided suggestions on how to further refine her work. Calvao followed through, and her paper was accepted in the Journal's April, 2019 issue. Read more of Kaleigh's story >>