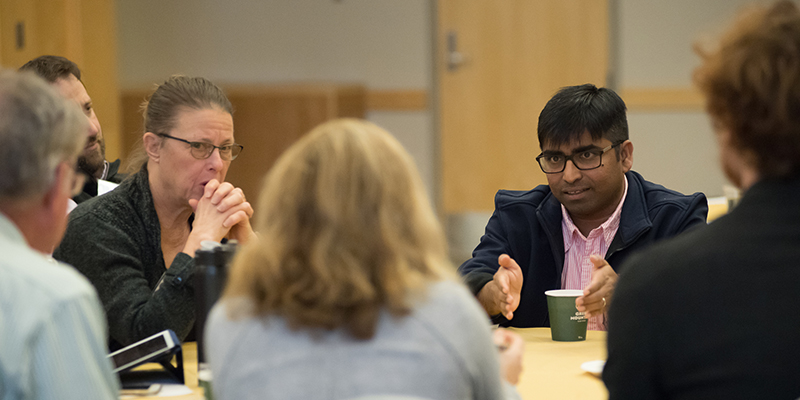 There was no golden dome on the top of the Davis Center, but the fourth floor of the UVM's student center bore more than a passing resemblance to the Vermont State House on Monday morning. 
Nearly 50 state legislators took up residence there from 9 a.m. to 12:30 p.m., on hand for UVM's fifth annual Legislative Summit.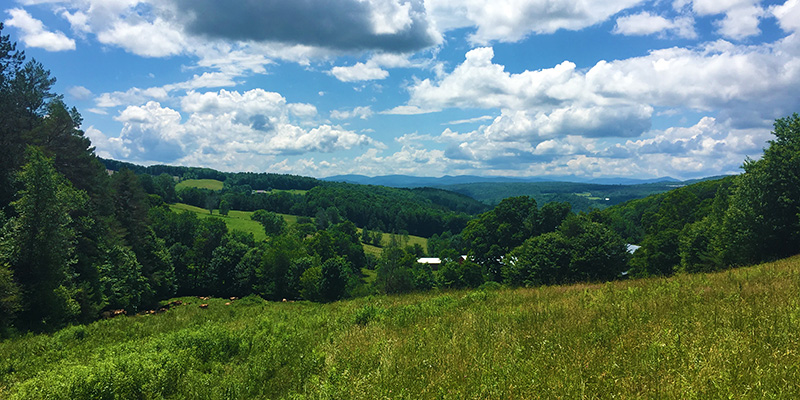 The Forest Ecosystem Monitoring Cooperative (FEMC) will hold their annual conference on December 15, 2017 at the UVM Davis Center.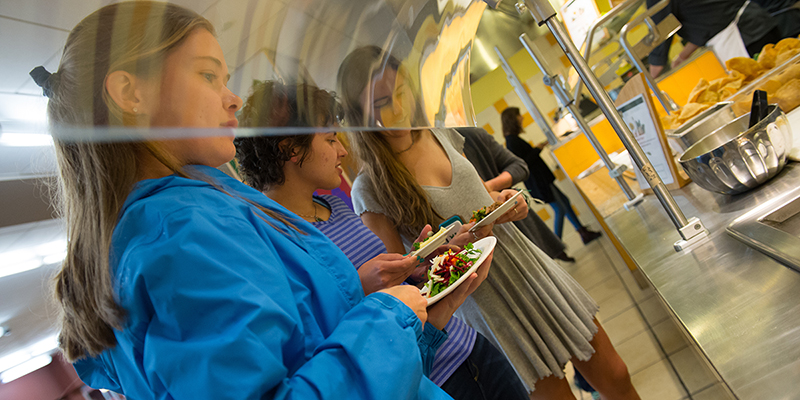 Students arrived at a UVM dining hall on a recent Tuesday evening, and, like any other night, they perused the offerings and returned to their tables with small plates. They sat with their friends, chatted about classes, and laughed, but this was no ordinary meal. Every dish shared a common element: they each featured an invasive species as a primary ingredient.