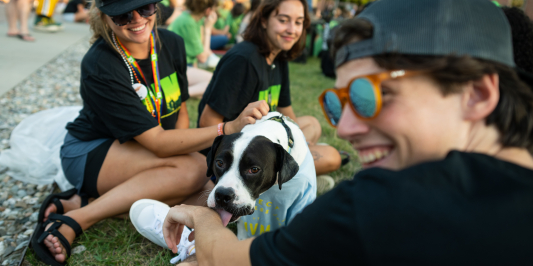 Did you love your Orientation experience? 
Have you been waiting to be a Orientation Intern all this time? Don't miss your chance to welcome new UVM students to the their college, involvement opportunities and to the UVM community.
Application Process: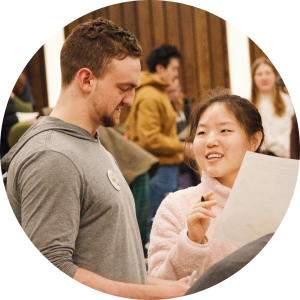 The internship application closes March 27th. Students should review the Orientation Internship job description and required time commitments before applying.
Interviews will be conducted on Saturday, April 1st from 10:00AM -2:30PM.
Have questions or concerns? Please reach out to orientation@uvm.edu.
Outcomes: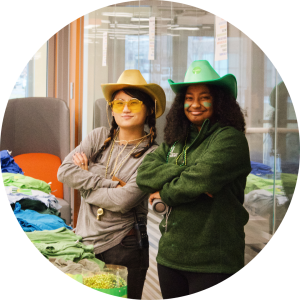 This internship is an educational experience facilitating the growth of the student interns. As a result of the Internship, Orientation Leaders:
Engage as a team player and a part of UVMs vibrant community.
Acquire and apply leadership skills through communication, decision-making, conflict management, and problem solving.
Understand & articulate the impact of social identity on personal experience.
Understand & appreciate self-reflection as a process of personal growth.
OLUM Testimonials:
"Being around so many people and having the opportunity to be one of the first people that incoming students meet was a fantastic experience."
"During the fall 2022 orientation, I learned so much about not only myself, but how to best interact with new people as well as other student leaders. I met such a different variety of people compared to those I have already met here during my time at UVM."
"The most important part of my position as an Orientation Leader is setting a positive benchmark for the new students. By creating an environment where they immediately feel comfortable, they are better primed to view UVM as a home; someplace they can succeed."
Additional Benefits:
In additional to professional development experience Orientation Leaders (OLS) earn a $500 dollar stipend before applicable taxes and fees.
OLs (whether they live on or off campus) will have meals provided through on-campus dining during the training and orientation schedules. OLs who reside on campus will have free early move-in to accomodate for the training timeline. 
All OLs receive free UVM Swag.