Stayed tuned fo find out about the latest Clean Energy Fund proposals that have been accepted for funding.
Please contact us if you have questions.
Energizing UVM: The Clean Energy Fund Report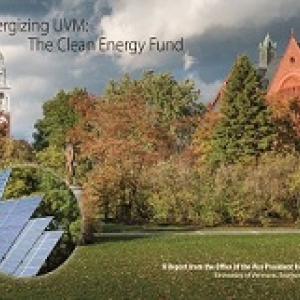 Read about the many accomplishments and projects resulting from the Clean Energy Fund since its inception in 2007.
Clean Energy Fund Evaluation & Review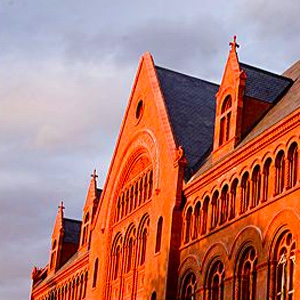 Dr. Richard Watts, a faculty member in the Department of Community Development and Applied Economics, was asked to review the CEF and produce a
report (pdf) summarizing the results of his interviews with a variety of campus stakeholders. The content of the report and the recommendations are those of Dr. Watts and the interviewees and do not represent the official position of the University Administration.
The Clean Energy Fund (CEF) is a student-initiated, student-supported fund created to fulfill students' vision of the University of Vermont running efficiently on a fraction of its current energy needs, powered by clean, locally produced renewable energy that fulfills both the University's needs and supports the local economy.