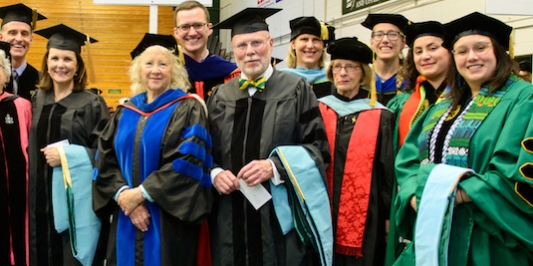 Welcome to the Educational Leadership and Policy Studies program at UVM!
Leadership and policy studies in education requires a complex understanding of educational institutions, politics, culture, change processes, and the needs of an increasingly diverse and global world.
Central to our program is the belief that the study of leadership and policy studies requires building and sustaining communities of learning between practitioners and researchers and the communities they serve. Faculty in our doctoral programs develop change agents who can construct and apply knowledge to make a positive difference in the lives of individuals, families, and communities.
We are proud to offer nationally recognized Ed.D. and Ph.D. programs in Educational Leadership and Policy Studies.