Message from Our Chair
Deborah Hunter, Ph.D.
Associate Professor Emerita and Department Chair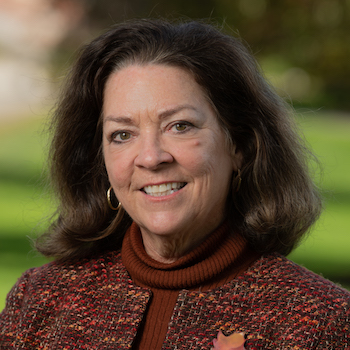 Welcome to the Department of Counseling, Human Development and Family Science (CHDF). As you explore our academic programs, you will find an array of provocative courses of study leading to undergraduate and master's degrees, each designed to provide a transformative experience and to prepare graduates committed to transfiguring our schools and society.
At the undergraduate level, we offer an interdisciplinary program in Human Development and Family Science. Our master's degree program in Counseling (School and Clinical Mental Health Counseling Programs) is accredited by The Council for Accreditation for Counseling and Related Education Programs (CACREP).
I invite you to also learn about our renowned faculty, their scholarship, professional service, and pedagogical practices.
Meet Our Faculty