Small class sizes, appreciation of diversity, and a spirit of inclusion promote a strong sense of community at the Department of Theatre and Dance.
An extensive production schedule offers students numerous opportunities to practice the creation of theatre while rigoruous academic offerings challenge students to learn.  Explore Theatre at UVM >>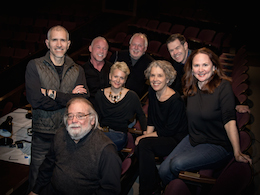 The faculty in the department of theatre is comprised of working professionals as well as scholars who contribute to the field of theatre in the areas of acting, directing, playwriting, theatre design, and criticism. Students who study theatre have access to faculty through small workshop classes, independent study projects, honor's thesis, coaching for performance assignments, and production work.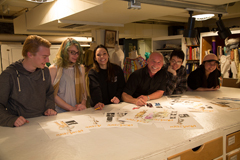 The Department of Theatre provides students with a combination of theory and practice in understanding theatre as an art form that reflects the human condition. Students who major or minor in theatre are required to take core courses that provide an historical and critical foundation as well as fundamentals courses in areas of acting and design. A wide offering of additional courses are available that reflect theatre as social practice, personal expression, and creative collaboration.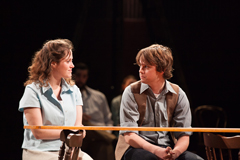 Students may audition to perform in shows that are part of the Mainstage season, the holiday show or The Spring Play Festival. There are also numerous positions for running crew and technical staff on shows. These include positions like stage manager, assistant stage manager, lighting and sound board operators, costume crew, and front of house assignments.