The Center for Holocaust studies does not offer graduate degrees of its own, but supports graduate-level training in the disciplinary departments in the humanities and social sciences. In addition to sponsoring lectures, symposia, and other events that are open to students in all fields, the Center can provide financial support for students pursuing research projects on the Holocaust and related themes (see David Scrase Student Research Grants, below). Students interested in pursuing graduate study should contact the coordinator of graduate programs in the relevant department, and send an email to the Center for Holocaust Studies.
David Scrase Student Research Grants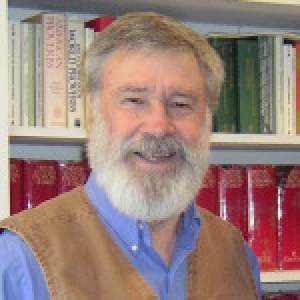 These grants honor the contributions of David Scrase, professor emeritus of German, during his long service as the founding director of the Center for Holocaust Studies at UVM. Grants are available to UVM students -- both graduate and undergraduate-- who are pursuing serious research projects related to the mission of the Center for Holocaust Studies. Priority will be given to students working on major research projects, such as an MA thesis, an undergraduate senior thesis, or a research-intensive independent study. Projects undertaken to fulfill requirements for a normally-scheduled class will not be supported.
Grants may be used to cover travel, accommodations, the purchase of research materials such as books, photo duplication, and other expenses related directly to research. Grants will be made on the basis of the demonstrated academic achievement of the student, the intellectual quality of the student's grant proposal, and the academic promise of the proposed project. The value of the grants will vary according to the requirements of the proposed projects, the number of grants awarded in a given year, and the amount of available funding. The grant may also be used to support language instruction or participation in a seminar or workshop.
The maximum grant to any one recipient is $2,000.
Scrase Grants are awarded on a competitive basis. Applications are judged by a committee consisting of members of the Holocaust Studies faculty. A complete application will consist of the following items:
Proposal, five pages (double-spaced), describing how the funds are to be used.
A detailed budget of estimated expenses (maximum $2,000).
A letter of nomination and support from the faculty member supervising the student.
Academic transcript.
The awarding of Scrase takes place in accordance with applicable UVM regulations pertaining to student financial aid and to the disbursement of university funds.
Recipients must provide the Center for Holocaust Studies with a copy of the final version of their projects, accompanied by a brief report summarizing how the grant was used. Recipients will also be expected to acknowledge the support received from the Holocaust Center's Scrase grant program in the final version of their projects, as well as in any ensuing publications.
For further information, please email the Director of the Miller Center for Holocaust Studies.