Our campus is currently closed due to COVID 19
Current Events will be posted as our campus open up
Past Events

Monday, Sept. 9th, from 5:00 - 7:00 pm.
Lafayette L207.

Co-sponsored by English, FTS, and the new RDS minor.

https://davidshields.com/biography/
Friday, April 26 2019, John Dewey Lounge, 3:30 - 5:30 pm
To learn more about department awards, go to our Student Awards page.

Slavoj Zizek
Tuesday, April 16 219, Fleming 101
Slavoj Žižek is a Slovenian-born philosopher and psychoanalyst. He is a professor of philosophy at The European Graduate School / EGS, a senior researcher at the Institute for Sociology and Philosophy at the University of Ljubljana, Global Distinguished Professor of German at New York University, International Director of the Birkbeck Institute for the Humanities, and founder and president of the Society for Theoretical Psychoanalysis, Ljubljana. Aside from these appointments, Žižek tirelessly gives lectures around the globe and is often described as "the Elvis of cultural theory". Although, more seriously, as British critical theorist Terry Eagleton confers, Žižek is the "most formidably brilliant" theorist to have emerged from Europe in decades. Many, in fact, now consider Žižek to be "the most dangerous philosopher in the West."

Thursday, March 21 2019, Fleming 101
"The Quiet Force" investigates the human and economic impact of Hispanic immigrants living in ski towns -- specifically, Mammoth, Vail, and Jackson -- where they comprise 30% (or more) of the local population. Co-Director Hilary Byrne '11 UVM alum will be in attendance.

Lecture with Richard Boothby
Tuesday, February 12 2019, Livak Ballroom Davis Center
Richard Boothby, philosopher at Loyola University Maryland and author of many books, including Freud as Philosopher, will speak on Tuesday, February 12, at 11:40 in the Mildred Livak Ballroom at the Davis Center. His talk will be entitled:
Boldly Go: Why Star Trek Is Light Years Ahead of Star Wars
Superficially considered, it's tempting to think that George Lucas' "Star Wars" series merely takes up where Gene Roddenberry's "Star Trek" left off, maybe with a few more photon torpedoes and a feisty kidnapped princess thrown in.  This lecture will draw on the psychoanalytic theories of Jacques Lacan to show that "Star Wars" is as far from "Star Trek" as Donald Trump is from John Lennon.  The aim is seeing exactly what that distance consists of, and what more general lessons it clarifies about the nature of human freedom, love, and character.


Senior Matt Schildkamp was the selected UVM film student for the inaugural UVM fellowship to Stowe Story Labs, a nonprofit that helps promote emerging talent from around the world.
English and Film and Television Studies Honors Day
Please join us at the English Department Honors Day ceremony on Friday, April 27th , 2018 from 3:30 p.m. to 5:00 p.m. in Old Mill, 325 John Dewey Lounge to be recognized and receive your certificate.  Family and friends are welcome.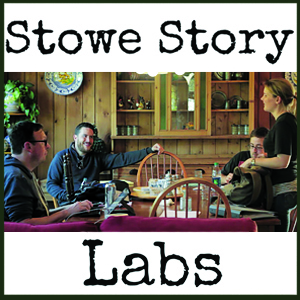 Thanks to a new partnership between Stowe Story Labs and the UVM Film and Television Studies Program, a fellowship will be awarded to a UVM Film and Television Studies student with a compelling story idea, talent, skill, and a deep desire to learn to master the craft of screenwriting and filmmaking. The fellowship will include an all-expense paid trip to the 2018 Stowe Story Lab conference, which will be held from September 8-11 at the Helen Day Art Center in Stowe, Vermont. as well as a copy of the screenwriting software Final Draft 10 (among other benefits). The deadline to apply is May 27, 2018.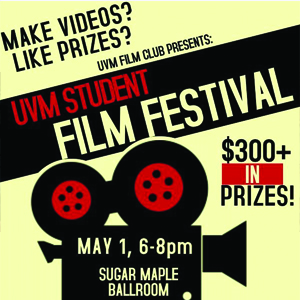 The UVM Film Club invites students of all majors to submit material to be screened, judged, and awarded various prizes based on eight distinct categories. There will be $300 in prizes as well as food and drinks for all who attend. The festival is open to the public - you do not have to submit a film to attend.
The event will be held from 6:00-8:00pm on May 1st, 2018 in the Davis Center Sugar Maple Ballroom.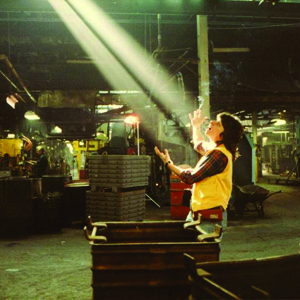 Hoffman, who was the first woman Camera Assistant in Chicago and played a major role in the formation of Kartemquin films, discussed how filmmakers deal with both people and production technology. How is documentary a situation that creates new geographies?
Lecture: April 3, 2018 from 10:05 - 11:20am in Waterman 401
Film Screening: Wednesday April 4, 2018 from 7:00 - 8:00pm in the Bailey Howe Library Screening Room.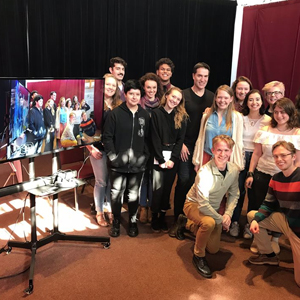 The UVM Department of Theatre hosted a workshop on acting for the screen with House of Cards actor Jeremy Holm, with several FTS students participating as actors and tech support. The workshop was held on March 31, 2018, and was a testament to the value of workshops and collaboration. eremy Holm is best known for portraying 'Nathan Green' on the Golden Globe© nominated Netflix series "House of Cards" and as 'Mr. Sutherland' on the Golden Globe© winning USA series "Mr. Robot."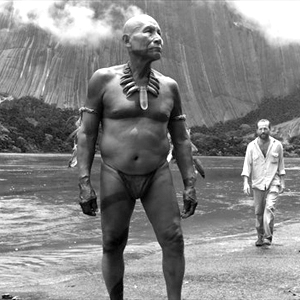 "At once blistering and poetic, the ravages of colonialism cast a dark shadow over the South American landscape in EMBRACE OF THE SERPENT, the third feature by Ciro Guerra. The film centers on Karamakate, an Amazonian shaman and the last survivor of his people, and the two scientists who, over the course of 40 years, build a friendship with him." -Oscilloscope Synopsis
There was a screening of the film on March 22, 2018 from 6:00-8:30pm in Davis Center 411 (the Boulder Society Center). See the film trailer for Embrace of the Serpent.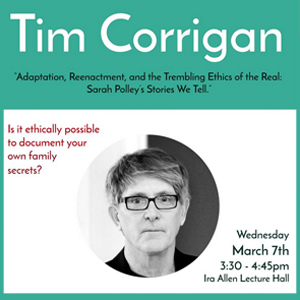 Join us for an interactive lecture on contemporary documentary practices with Tim Corrigan on Wednesday March, 7th from 3:30 - 4:45pm the Ira Allen Lecture Hall.
Timothy Corrigan is a Professor of English and Cinema Studies at the University of Pennsylvania. His work in Cinema Studies has focused on modern American and contemporary international cinema. He will be focusing on the ethical grey areas of Sarah Polley's documentary The Stories We Tell.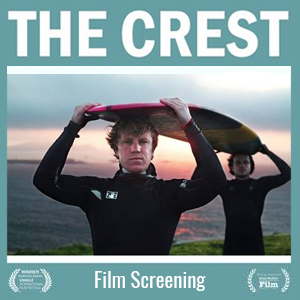 Two descendants of an Irish king journey to the island where he once presided - not to reclaim the land, but to surf the waves. Film Screening: Wednesday, February 28th from 6:00pm-8:00pm in 413 Waterman.
Mark Christopher Covino is originally from Queens, New York. Mark fell in love with filmmaking at an early age. He attended college in Vermont, earning a BA in Cinema Studies and Film Production in 2006. In 2012, Mark's first feature film, A Band Called Death , premiered at the Los Angeles Film Festival and subsequently won the Audience Award at South by Southwest in 2013.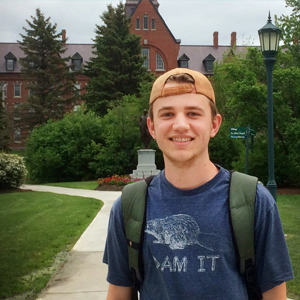 Peter Ackerman is halfway through his UVM academic journey as a film and television studies major, and if there is one lesson he's taken to heart it's "never be afraid to make a mistake." "I think that comes from the faculty here," Ackerman said. "Deb Ellis (Associate Professor in the program) is always encouraging me to be experimental. The best way to learn—whether it's screenwriting or shooting film—is just to go out and do it. You learn best from your own experience."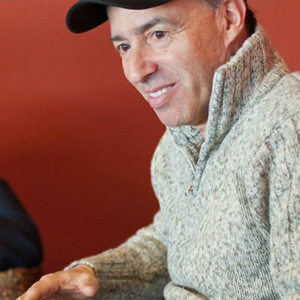 "Trusting his instincts has been a successful formula for Jon Kilik 78, who has produced nearly 50 feature length films including 'The Hunger Games' franchise, 'Do the Right Thing,' 'Dead Man Walking,' 'A Bronx Tale,' 'Babel,' 'The Diving Bell and the Butterfly' and 'Foxcatcher.'
"It was instinct that led Kilik to UVM after attending high school in Milburn, New Jersey... 'Vermont wasn't too far from New Jersey but to me it felt otherworldly,' he recalls. 'Clean air, clean water, beautiful campus, great local flavor and so green. I couldn't believe it.'"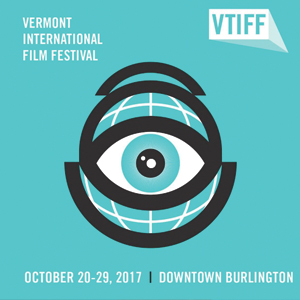 Vermont International Film Festival
Experience a film festival from the inside out. In this one credit course that runs every fall, students are led through the entire process of putting together a film festival. Studying the process of curating a film festival, attending many of the films and events throughout the weekend, and meeting filmmakers to discuss their films, this one credit course gives students the exciting opportunity to understand what goes on behind the scenes at the Vermont International Film Festival.