Sean Zabik '16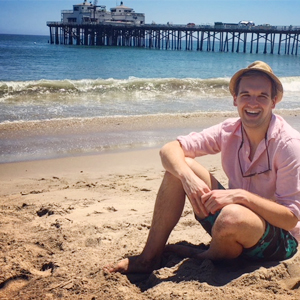 Working as part of a three-person creative advertising team for Universal Pictures, Sean Zabik '16 has traded in his wool sweaters for lighter attire in sunny Los Angeles. A film maven since he was a kid growing up near Springfield, Mass., he's right where he wants to be. "The long hours and fast pace can be brutal. But it's terrifically rewarding to be involved in film and I'm really loving it."
Zabik studied psychology and film and television studies at UVM, and he believes the combination of majors provided him with twin lenses that brought his world into focus. "The film major helped me value the importance of art as a medium, whereas psychology showed me the need of broadening a focus on mental health." See the full article on Sean Zabik.
Sadie Holliday '14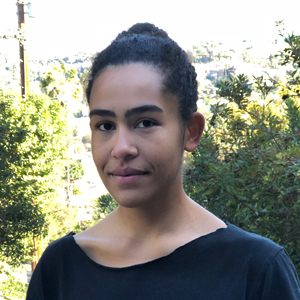 Sadie Holliday '14 used a unique set of criteria when it came time to decide which college or university would be the best fit. Along with considering the generosity of scholarships and the breadth of academic programming, she listened in on each college's radio station.

"I loved what I was hearing from WRUV (UVM's student-run radio station)," she said. "It had great programing—really lively and eclectic." A native of Brattleboro, Vt., Holliday was hooked on the local and national music scene at a young age—by the time she was 14 she was booking shows for local bands and writing music reviews.
Read more about Sadie Holliday's life after UVM.
Gef Gove '09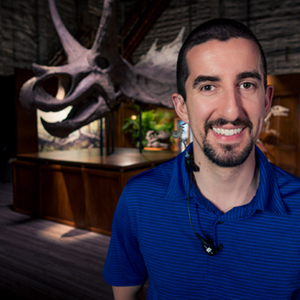 When Gef Gove '09 began working for Junket Productions Inc. (JPI) in the summer of 2012 in Los Angeles, he never thought of eventually becoming an integral part of the company. "I just wanted to work, in any capacity, and I'm lucky they took a chance on me." That tenacity, along with some luck, has led him to where he is today. "It certainly didn't happen overnight, nor was it a straight shot, but I'm starting to see my hard work pay off."
Over the past six years Gove has worked in the commercial, television, and film industries. He has worked on the production teams that support some of the largest clients and musical acts in the world including Apple, Google, Katy Perry and Drake. Read more about Gef Gove's journey after UVM.