When studying Animal Science, students, with assistance from faculty advisors, develop individualized programs that lead to rewarding careers in a wide variety of occupations. These programs apply to farm, laboratory, zoos and companion animals; their interaction with human society; and the contribution of animal products, such as milk and meat, to the world food supply. We provide the opportunity to obtain a meaningful Bachelor of Science degree that will serve the individual well in the future.
Department Chair Welcome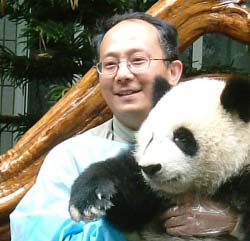 The Department of Animal and Veterinary Sciences (ASCI) offers a bachelor's degree in Animal Science and master's and doctoral degrees in Animal Bioscience, as a part of a Public Ivy and top research university. We provide a stimulating educational experience, through which students can explore their individual interests while developing their knowledge base and skillsets related to animal science... Read More >>>
Why We're Proud of our Program
WE OFFER:
Virtually unlimited internship opportunities coordinated by our two internship coodinators and lab experience with our impressive research faculty.
Curricular and extra-curricular activities to support career exploration and preparation.
Faculty and staff who value research, teaching, and advising. Each student gets a faculty advisor to help them through the course selection process and to advise them in career opportunities.
Hands-on experience from day one at UVM through courses like Intro to Animal Science, Equus, CREAM, Lameness in Horses, and all of our Clinical Topics courses.
Curriculum Changes