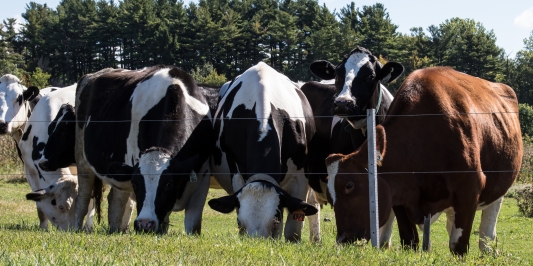 Our department loves sharing information about our amazing program concentrations.
Want to learn more? Please contact us at ascidept@uvm.edu and read this overview material:
Pre-Veterinary/Pre-Professional Science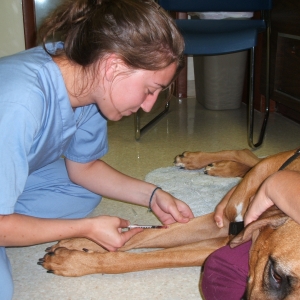 Students completing this option are prepared to enter graduate, veterinary, medical, dental, or pharmacy schools. The pre-professional option has a very strong science base and yet has sufficient flexibility to allow for advanced study related to animal production or companion animals. Courses may also be taken in the other options. During their sophomore year, students who have met the requirements, have the opportunity to apply to Tufts University Veterinary School, and, if accepted, are assured of a space at Tufts after graduating from UVM. The University of Guelph Ontario Veterinary College will hold two places in the first year of the program for students from UVM who meet the requirements for admission. Royal (Dick) School of Veterinary Studies, the University of Edinburgh, will make available three guaranteed places for early application UVM students who meet their admission requirements. Eligible UVM students may complete a joint B.S./BVMS degree attending the University of Glasgow in their fourth year at UVM. Read more on our Pre-veterinary Information for Prospective Students page.
Zoo, Exotic and Companion Animal Option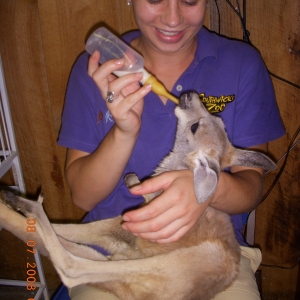 This concentration is designed for students who are primarily interested in zoo, exotic, and companion animals and are interested in transitioning to jobs in these industries after graduation. Courses are offered on the management, care, breeding, health and training of zoo, exotic and companion animals with hands-on experiences available locally and through summer course work and internships.
Dairy Production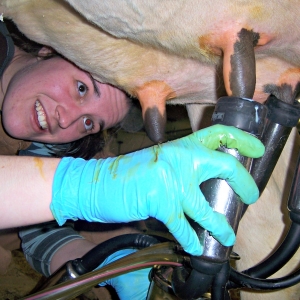 Students selecting this option will concentrate on courses relating to the feeding, breeding, health and management of dairy cattle, and also financial and small business management. An important feature of this option is the CREAM program, which provides a two semester, hands-on experience. An additional option is the FARMS 2 + 2 Dairy Management program which provides a strong business and dairy management background. FARMS 2 + 2 is offered in conjunction with Vermont Technical College, and has an intensive Dairy Management opportunity at Miner Agricultural Research Institute, and culminates with a final thesis project directly related to the student's goals.
Equine Science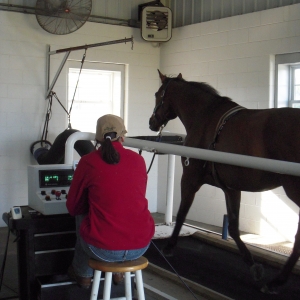 This option offers specialized courses on the care, management, breeding, and health of horses. Our goal is to provide students with the mix of science, business and personal skills to succeed with careers in the equine industry. The Hardacre equine facility is 1 mile from campus, and provides many opportunities to apply the skills learned in the Equine Science classes. The world-famous Morgan Horse Farm is part of the department and offers opportunities for internships, study, and research. Students may also enroll for credit in summer equine courses at The Miner Agricultural Research Institute in Chazy, New York, which is about an hour drive from campus.
The educational mission of the Equine Science option is to provide students with a broad-based curriculum with a solid science background. Specialized courses are offered on the care, management, breeding, training, and health of horses. Students declaring an Equine Concentration can specialize in either a teaching/training track or a management track. Equine courses include Equine Reproduction and Management, Horse Health and Disease, Intro to Equine Science, Equine Instructing Techniques, Equine Training Techniques, Special Problems in Equine Studies, Equine Enterprise Management, Equine Industry Issues, and Equine Internships are also available. Additional courses in Animal Nutrition, Animal Anatomy and Physiology and Animal Genetics and Breeding are offered within the Department. The flexibility of an Animal and Veterinary Sciences program allows majors the opportunity to take courses in other colleges of the University that helps support their individualized equine interests, such as photography, journalism, computer science, art, and business. It is also possible for students to take the Equine Option and go on to Veterinary School or Graduate School.