The club promotes dairy farming and dairy products on campus and in the community through both club sponsored events and other volunteer opportunities. Dairy Club also works very closely with the CREAM program, and is a great way to make connections for students interested in being part of the program. Club trips and activities have included participating in the Northeast Student Affiliates (NESA) inter-collegiate agricultural competition, trips to the Toronto Winter Royal Show, NY Spring Dairy Carousel in Syracuse, NY, Calf on Campus on the UVM Davis Center green, volunteering for different 4-H activities, and many farm tours around VT.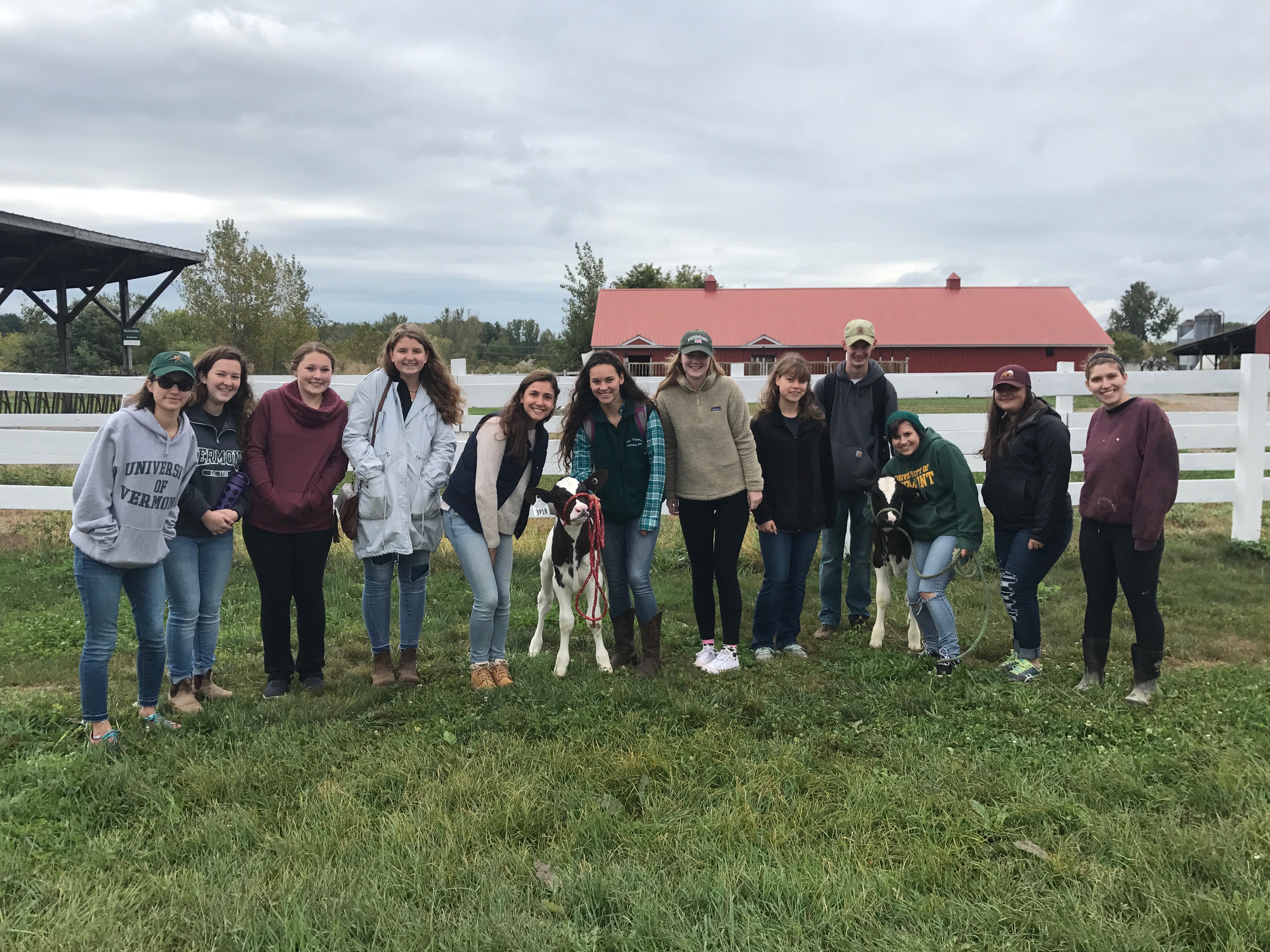 If you are interested in joining Dairy Club, or just have questions, please attend our meetings. 
Dairy Club Weekly Meetings
Monday's at 5:00 pm in Lafayette L100.
Off Campus Farm Tours: The last Sunday of every month