Agroecology Support to the Collaborative Crop Research Program (CCRP)
The Agroecology Support project (AES) seeks to strengthen the depth of agroecological knowledge, analyze the effectiveness of the implementation of agroecology on the ground, and advance evidence and legitimacy of the agroecological approach within the McKnight Foundation's Collaborative Crop Research Program (CCRP). We support the Communities of Practice in each region (Andes, East & Southern Africa, West Africa), other program-level grants, and engage with relevant global actors.
AES Participation in Regional Community of Practice (CoP) Meetings
October 18, 2020-Earlier this year, the AES team participated in the CoP meetings of the CCRP's Andes and East and Southern Africa Coommunities of Practice. Read our blog about our participation in the Andes  [here]
Project Team
The project core team is led by ALC Co-Director Ernesto Méndez and ALC researcher Gabriela Bucini. It also includes researcher Nils McCune, PhD student Amaya Carrasco and ALC Progam Coordinator Nell Carpenter. Additional support is provided by ALC Co-Director Martha Caswell, ALC Educational Coordinator Vic Izzo, and UVM professors Rachelle Gould and Taylor Ricketts (more information on each team member is presented below).
Core Team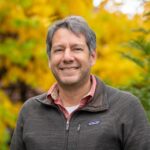 V. Ernesto Méndez
Co-Director, Agroecology and Livelihoods Collaborative
Project Lead, Agroecology Support to the Collaborative Crop Research Program (CCRP)
Contact: Ernesto.mendez@uvm.edu
Areas of focus: Agroecology, Participatory Action Research, Food security and sovereignty, Transdisciplinarity, Agroecology principles. Personal web page.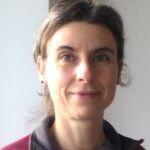 Gabriela Bucini, PhD
Research Associate, Project Co-Lead, Agroecology Support to the Collaborative Crop Research Program (CCRP)
Contact: gabriela.bucini@uvm.edu 
Areas of focus: Agroecology, socio-ecological systems and agricultural practices that sustain both farmers and healthy landscapes. Personal web page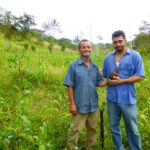 Nils McCune, PhD
Research Associate, Agroecology Support to the Collaborative Crop Research Program (CCRP)
Contact: nils.mccune@uvm.edu
Areas of focus: Agroecology, Rural social movements, Peasant economy, Food sovereignty, Popular education. Personal webpage.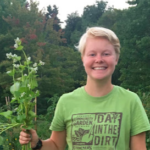 Nell Carpenter
Program Coordinator, ALC and AE Support to Collaborative Crop Research Program (CCRP).
Contact: nell.carpenter@uvm.edu
Areas of focus: Community gardening, Agroecology and social justice.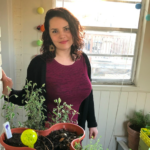 Amaya Carrasco
Ph.D. Student in Food Systems, ALC and AE Support to Collaborative Crop Research Program (CCRP).
Contact: amaya.carrasco@uvm.edu
Areas of focus: Food systems, agroecology, urban agriculture, climate change, sustainability, wellbeing, food justice, community engagement

UVM Collaborators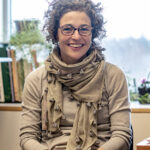 Martha Caswell, M.P.P.
Co-Director, Agroecology and Livelihoods Collaborative
Contact: martha.caswell@uvm.edu
Areas of focus: Agroecology, community-based participatory action research, food justice, farmer livelihoods, agroecological approaches to climate change resilience, project design and management. Personal web page.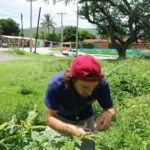 Vic Izzo, PhD
Educational Coordinator, Agroecology and Livelihoods Collaborative
Contact: vizzo@uvm.edu
Areas of focus: Evolutionary ecology, entomology, sustainable pest management, agroecology. Personal web page.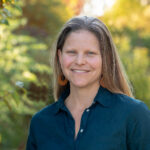 Rachelle Gould
Assistant Professor at UVM, Environmental Studies
Contact: rgould@uvm.edu
Areas of focus: Environmental values, well-being, Cultural Ecosystem Services, environmental learning, human behavior, policy, diversity, equity. Personal web page
Taylor Ricketts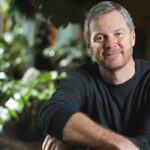 Director, UVM Gund Institute for Environment
Contact: taylor.ricketts@uvm.edu
Areas of focus: environment and health, conservation biology, ecology, pollination and agriculture, ecosystem services, ecological economics, biogeography, environmental policy. Personal web page.
Project Description and Goals
Agroecology (AE) has evolved from a field focused on applying ecological concepts and principles within agricultural contexts, to a transdisciplinary approach, which engages different knowledge systems through dynamic interactions among science, practical applications by farmers, and social movements.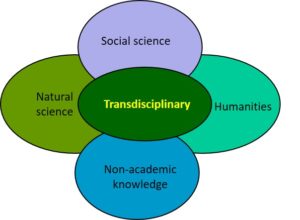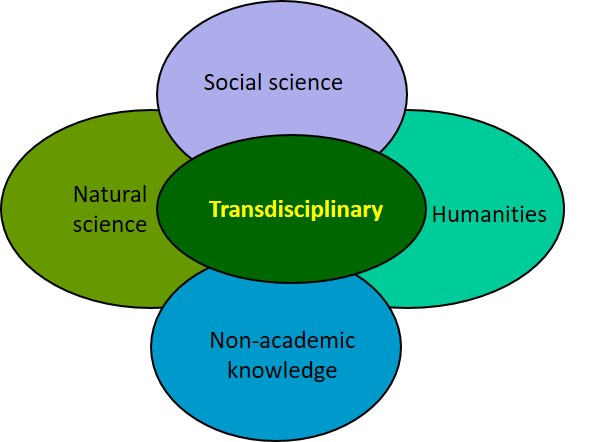 These three dimensions (science, practice and movement) interact with each other in a diversity of ways. Their coalescing offers the opportunity for agroecology to provide the platform and mechanism for a systematic shift of our food systems, emphasizing and championing one that is ecologically sound, economically viable and socially just . One essential aspect of this transformative effort is the integration of scientific knowledge with other knowledge systems (e.g. indigenous or practical knowledge) to co-create new and relevant knowledge. Although the complexity of agroecology can be seen as a limitation by some, we see it as one of its main strengths, because it realistically embodies the complexity of our world and our agrifood systems. Another important commitment of the ALC, and other like-minded agroecologists, is inclusivity. In other words, making a concerted effort to listen to, and provide opportunities to participate, to all the relevant voices (i.e. farmers, policy makers, scientists, consumers, etc.), keeping in mind that the interactions of these diverse actors also carries complex power dynamics affected by social, economic and cultural factors (i.e. gender, race, class, etc.). The ALC mostly engages with this by using a Participatory Action Research (PAR) approach.  A simple way to define PAR is 'doing research with people for people', as it is a process that includes both researchers and non-researchers working together for mutually defined goals. PAR usually includes stages of research, reflection and action, which can be visualized in the diagram below.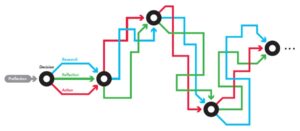 Our effort with the CCRP embraces the evolution of agroecology and takes advantage of its potential for change. In alignment with the values of the CCRP and the McKnight Foundation, our work seeks to deepen the engagement of the CCRP with a transformative agroecological approach, through four highly integrated goals, which are further described below.
Goal #1: Deepen co-learning in Agroecology across the CCRP
The goal of co-learning and capacity building will be present throughout the project. In collaboration with the CCRP communities of practice (CoPs) and the Leadership Team, we are identifying the needs and specific interests of CCRP teams and projects, in terms of agroecological knowledge. This is the basis for designing co-learning initiatives that support and advance agroecological knowledge and capacity, as needed by each of the CCRP regions, teams and collaborators.
Goal #2: Advance agroecological assessment and monitoring of perfomance across the CCRP
As we continue to learn in our CoPs and projects, it is important that we are creating a living and active knowledge, which can be incorporated, applied, further developed and shared. Our work proactively invites actors involved in science, practice and movement to reflect on the value and potential of their knowledge for the community. We want to encourage these actors to generate practical evidence for their knowledge and share it in a horizontal interchange with other actors.
This work is rooted in creating spaces and opportunities for applying agroecological knowledge, both locally, and across geographies. Our goal, present throughout the project, is to help identify principles-based approaches to assess a real and favorable transition to agroecology and to support CCRP teams and projects to choose context appropriate assessment tools. Our approach is based on the use of agroecology principles and indicators that are selected in a participatory collaboration with teams and projects. In each of the regions we will first work with pilot projects to test our approach and process. A bottom-up approach ensures that the work is perceived as relevant to local stakeholders and that the data collected from the assessments will be of real use for the projects.
At the program level, the evidence gathered from the regions will be used to extract lessons, which can support efforts globally. This information is at the core of our engagement with global actors and debates around the broader application and legitimacy of agroecology.
Goal #3: Coalesce support teams and key CCRP initiatives around agroecology.
As agroecology has become a core approach for the CCRP, this goal seeks to coalesce the different program-level initiatives to collaboratively engage in co-learning and applications of agroecology. We seek to provide leadership and support to the various CCRP teams and initiatives to fully incorporate a transformative agroecological approach into their work. This effort seeks to establish dynamic and fluid communications and collaborations, focused on agroecology knowledge and practice,  among CCRP teams and initiatives. 
Goal #4: Engage diverse actors in a dialogue that advances agroecology globally.
Starting with the CCRP's current global partners and grantees we are engaging in dialogue and co-learning, in order to share the evidence gained and the lessons learned from agroecological research and applications. This engagement aims to advance the legitimacy and acceptance of agroecology worldwide.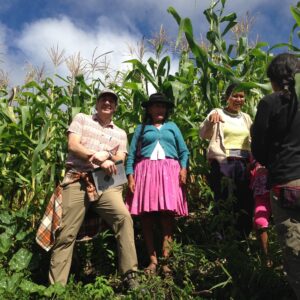 Moving Forward
Our goals are not  sequential but rather cyclical in their reciprocal development and outcomes. Our work pursues a flexible, participatory approach, where farmers and organizations engage, first, with the agroecology principles they consider most important and would like to better understand and/or strengthen. This initial engagement is followed by stages of negotiated reflection, in order to add other important agroecological principles over time. We are examining and drawing from a variety of agroecological principle frameworks, including the FAO elements, the CIDSE principles, La Via Campesina's principles and pillars of agroecology and others (e.g. Bell and Bellon, 2018) to analyze and inform about the advantages and limitations of each tool/framework.  Ultimately, we wish to foster a transformative agroecology supported by robust evidence.
Given that there is a long, albeit diverse, trajectory in the application of agroecology by the CCRP projects and cross-cutting grants, this initiative capitalizes on this previous experience to move forward more collaboratively and cohesively. We want to engage actors, both within and outside CCRP, in a co-learning process that deepens and advances 1) our understanding of agroecology; 2) how best to assess agroecological performance at the farm, project (i.e. local), regional and program (i.e. global) levels, and 3) how to engage a diversity of actors in a productive dialogue on agroecological investment and policies at the national and global scales. We look forward to working together and building a comprehensive transition to agroecology.