Agency Spotlight
Law for Food's Christy Asbee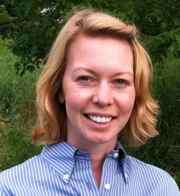 Raised in a rural Missouri community surrounded by farms, attorney Christy Asbee learned early that for many people, farming is more than a job- it is a way of life. She brings that perspective to her law practice as a partner at Law For Food, a firm focusing on helping farm and food-based businesses with their legal needs.
Working with farmers is something Christy truly appreciates. "It's rewarding to support farmers and food producers using my legal education and knowledge of farms. I enjoy providing direct and necessary support to those in need," she says. "Food producers operate in a highly regulated atmosphere, and I feel my background enables me to help our clients understand the complex interplay between the laws and regulations and the their respective operations."
Based in Stowe, Vt., Law for Food is unique in its focus on agricultural law and in its commitment to making access to legal consultation affordable for Vermont farmers by working on a sliding scale. Law for Food provides legal and business counsel across the spectrum of agricultural law topics – from corporate formation, estate and farm transfer planning, food safety compliance, marketing regulations, land use and zoning, and agricultural labor law.
Christy has a special passion for helping farmers understand their rights and obligations with regard to farm employment and labor laws. It is a topic of increasing concern for Vermont farmers because of the Vermont Department of Labor's recent focus on enforcing farm labor regulation. "A little bit of information dissemination goes a long way," she says.

Farm labor law is both complex and complicated, Christy says, and misinterpretation – both on the part of farmers and the agricultural service providers who work with them – is common. For example, in order to properly compensate farmworkers, farmers need to know about how agricultural exemptions work, as well as about payroll, taxes, unemployment insurance, OSHA requirements, the Migrant Workers Act, and workers compensation.
Because she is familiar the multiple demands on farmers' time, Christy is sympathetic to the barriers to understanding labor law. However, she notes, farm businesses can't afford to ignore the topic.
"The cost of legal consultation might seem high, but compared to the risks attached to non-compliance, it is low- both on the individual farmer level, and also for the greater agricultural community," Christy says. To make the information more accessible, she offers free workshops and reduced-cost private consultation. The workshops have been primarily run through Northeast Organic Farming Association of Vermont (NOFA-VT) and the Vermont Housing and Conservation Board (VHCB) Farm Viability Program, but will soon be available through other organizations that provide services to farmers.

"By giving farmers the tools they need to build a legally compliant business, I believe, they will then be able to grow their businesses more freely, and with more success," Christy says.
Visit Law for Food's website for more information about the services it provides.
Last modified September 17 2012 03:42 PM