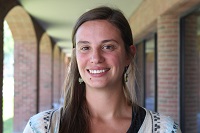 Diane grew up in the NYC suburbs of New Jersey and graduated from Skidmore College with a BA in Anthropology and Studio Art. During her college years, she lived abroad in Namibia and travelled extensively through North America. She has lived in a variety of locations throughout the Northeast and has spent the past 8 years here in Vermont.
Diane has been working in the sustainable agriculture industry since college and has a diverse set of experiences, from rural CSAs to urban hydroponic projects. She has a passion for food security and has spent much of her career trying to balance population access to local food. Diane has started 3 small businesses, all in the general industry of sustainable agriculture. Her first was an edible landscaping business focusing on the greater New York City area. Next was a market garden based out of Jeffersonville, VT called Beet Box Farm. Lastly, she started Mtn Seasons Woodfired, a farm-to-table bakery also in Jeffersonville. She has been able to cultivate her expertise by writing business plans, seeking corporate advice, sourcing clerical and permitting regulations, running accounting and payroll, and implementing marketing plans.
Diane joined the SEMBA program in order to pursue a career helping sustainability-minded businesses access funding and advice. She hopes to combine her ground level business experience with her passion to grow businesses in the sustainable agriculture industry.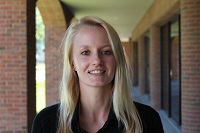 Julie graduated from the University of New Hampshire in 2010 with a BA in Art History. She spent her college years pursuing museum work through fellowships around New England. Her research focused on historic textiles from India, China, and Japan. With an interest in the business side of apparel, she spent a few years working in account management and attending wholesale trade-shows for the US headquarters of Barbour Inc. - a 120-year-old British apparel company known for their waxed cotton jackets. She relocated to Vermont in 2013 to work in sales and marketing for Tata Harper - a 100% natural luxury skincare company - and currently works for a Fjallraven - a Scandinavian outdoor apparel company with a dedication to sustainability.
With experience in sales and marketing, Julie looks to expand her knowledge of sustainable business practices. She joins the SEMBA program with a goal to develop her creative ideas that address the social and environmental issues associated with the textile supply chain. She is excited to be a part of this unique and dynamic MBA program that encourages entrepreneurial thinking.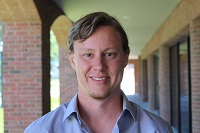 Schuyler is originally from South Strafford, Vermont but has spent the majority of his adult life in the Rocky Mountains of Colorado. He graduated from the University of Colorado at Boulder with a BA in Anthropology in 2005. Since then he's pursued his dual passions of cooking and meditation. The former led him to cook professionally in a variety of restaurants and catering companies. The latter passion led him through a rigorous training in meditation practice that culminated with a MA in Religious Studies from Naropa University in 2012. Since then he's worked at a large meditation retreat center run by the Dharma Ocean Foundation in a dual-role as the kitchen manager and teacher/coordinator for the residency program he created there.
Through his work experiences Schuyler discovered a deep interest in the design and operation of businesses, as well as leading people. He started looking into business school options and discovered SEMBA. He is very inspired to deepen his understanding of sustainable and healthy business models and to become a more effective agent of growth and change in the modern world.
He now lives in Jericho, Vermont with his wife and two small sons.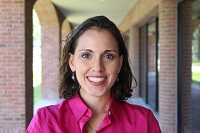 Margaret is a Philadelphia native but has lived and travelled worldwide. She has a BA in International Relations and Languages and a master's in Public Health from the University of Miami. Since completing her studies, Margaret has worked in health care research and has managed operations for non-profit companies internationally. Her interests include travelling, being outdoors, reading, cooking, and yoga.
Margaret spent the past 3 years in India working in rural community development. She strongly feels that the only way to become fully sustainable is by creating a win-win situation for humans, animals and the environment. It was this experience of working at the grass-root level, coupled with her passion for animal rights and environmental issues, that made her decide to dedicate her career to taking the sustainability movement toward the direction of veganism.
This past year, Margaret embarked on her own venture with a fellow vegan entrepreneur, starting Vegan World Media, which is committed to producing vegan centered art in the form of books and screenplays. She hopes to graduate from the SEMBA program with the necessary skills to help established businesses adopt alternative products and practices to completely avoid using animals or polluting the environment as well as set-up new pro-vegan social enterprises.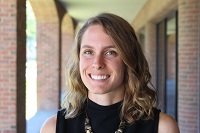 Karen is a graduate from the University of Wisconsin-Madison, with a double major in Journalism & Mass Communication and Spanish. Following graduation in 2010, she moved to Guatemala to develop strategic communications and program initiatives for an organization that builds houses throughout the country. Upon returning to her home state of New York, Karen worked for three years at a top performing charter school that served predominantly low-income students. There, she provided operational support to teachers and oversaw the arts and physical education program.
After working in the non-profit and public sectors, Karen believes businesses, large and small, have the greatest power to spark a widespread culture of sustainability. She joins SEMBA excited to expand her business savvy while continuing to focus on her commitment to social change. SEMBA's holistic approach to business, plus Karen's love of skiing, hiking and being in the outdoors, makes UVM the ideal location for her to complete an MBA.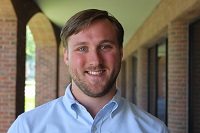 Adam grew up in Westport, Connecticut and enjoys all things food and wine as well as spending time with his 150-pound Saint Bernard, Trek. He received a culinary degree from the French Culinary Institute, and began working for a startup nutritional contract manufacturing company as a research and development chemist. He concentrated on the development of edible thin films, similar to Listerine Breath Strips, with the inclusion of a wide array of active ingredients, such as caffeine. The company shifted focus towards various pharmaceutical delivery systems including edible films, bandages, and transdermal systems and was purchased by a large generic pharmaceutical company in 2015. While remaining in his existing role, Adam began working closely with the business development and mergers and acquisition divisions.
Adam eventually left his position to focus on completing his education full-time and graduated from New York University in 2016 with a B.S. in Leadership and Management Studies. He was rewarded with an induction into the Alpha Sigma Lambda honor's society as well as Magna Cum Laude graduation honors. Adam is looking to share the knowledge he gained from his unique startup experience, time working in the pharmaceutical industry, and food background with the SEMBA team. The program caught his eye as a continuation of a business education deeply rooted in corporate social responsibility, sustainability, and ethics. In the future, Adam is looking to combine his passions into a sustainable entrepreneurial venture.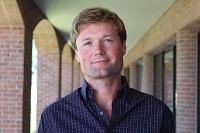 Ted Carrick was born and raised in Stowe, VT. He attended the Leeds School of Business at the University of Colorado Boulder, graduating in 2011 with a BS in Business Administration and an emphasis in Marketing. He followed his passion for golf and skiing to California where he divided his time working as an assistant golf professional and a technical representative for a startup ski binding company, KneeBinding. While in California, he witnessed first-hand the negative effects of severe drought on the golf and skiing industries. He recognized the need for the sustainable use of resources, and was inspired to pursue a career in sustainable business.
Ted intends to utilize the skills learned in SEMBA Program at UVM to explore business opportunities in the field of renewable energy.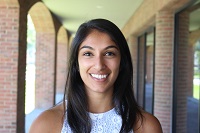 Aditi graduated from Skidmore College with a BA in English and Dance in 2013. Since then, she has worked with a number of nonprofit dance companies as well as a major real estate investment firm in New York City. A year after graduation, Aditi packed up and moved to Colorado looking to build a career based on her interest in building brand personalities. While living in Colorado, Aditi worked at a boutique marketing agency, utilizing her creative writing skills and passion for innovative solutions to help local businesses prosper.
Witnessing the power of great storytelling and its ability to inspire change led Aditi to the SEMBA program. She is eager to expand upon her understanding of how businesses can positively impact the world and use her experience in developing creative content to transform the way sustainable enterprises share their stories. She is excited to jump into such a unique MBA program and hopes to use these skills to give businesses within the sustainability world a loud, bold voice.
Aditi is happy to be moving back to the east coast and can't wait to see how Vermont's mountains compare to Colorado's.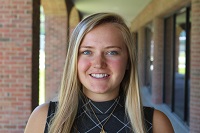 Jana originates from Falmouth, Massachusetts and is a graduate of the University of Vermont. She graduated in 2016 with a BS in Business Administration, concentrating in Entrepreneurship and Marketing and minoring in Graphic Design. While at UVM, Jana was the president of the UVM Marketing club, a public and private tutor for Statistics, a participant in the Inter-Collegiate Business Case Competition, the Royal Roads University International Case Competition, and a volunteer for UVM's Family Enterprise Case Competition. She was also involved with assisting small start-ups define purpose and find placement in the market during her junior and senior years at UVM.
During her junior year of undergraduate studies, she had the opportunity to assist a team of inventors at the UVM Medical Center. Her work with this team was diverse, and included defining their target market, determining a direction for growth, researching similar patents, and obtaining grants. It was this experience that made her find her passion and strengths working with startups in that unique environment.
Jana is determined to launch a small business while enrolled in UVM's SEMBA Program. In the past, she has owned and operated her own small jewelry company. Currently, she is working on a business plan for a sustainable sanitizer. She is in the midst of forming teams to assist further in the development of this business. She believes that SEMBA will be the capstone for her business education and will allow her to make necessary connections for current and future business endeavors, and she knows it will be a joy to work with like-minded individuals who have similar goals, interests, and motivation.
Outside of work and school, Jana enjoys skiing, sailing, hiking, running, dirt-biking, playing the piano, learning, and adventuring across New England.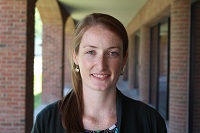 Caitlin grew up in Hinesburg, Vermont and loves to ski, hike, bike and travel. While at Dickinson College, where she graduated with a double major in Political Science and East Asian Studies, Caitlin studied abroad for a year in China at Beijing University. She speaks Mandarin fluently.
After college, Caitlin worked at the Harvard Kennedy School of Government at a research institute focused on social entrepreneurship and innovation in government. She then moved into the private sector and worked at Bain & Company, a management consulting firm, in both Boston and Shanghai. While at Bain, Caitlin worked on internal human capital strategy, focused on people analytics, employee engagement and leadership development.
Caitlin is excited to be back in Vermont and join the SEMBA program.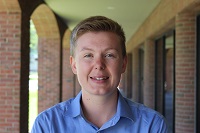 Dana loves backpacking, kayaking, birding, traveling and the University of Vermont, where she is currently serving as a Foundation Fellow. A native of Garrison, NY, Dana earned a BS in Environmental Studies from the Rubenstein School of Environment and Natural Resources at the University of Vermont in 2010. After working in the offices of Senator Patrick Leahy (VT) and Congresswoman Grace Napolitano (CA), Dana spent the past five years working for Riverkeeper, a non-profit organization that protects the Hudson River and the drinking water supply for 9 million New Yorkers. While there, Dana built Riverkeeper's outreach, advocacy and volunteer program, serving as the organization's inaugural Director of Community Engagement.
It was through her tenure with Riverkeeper that Dana realized she liked to build new things from the ground up and is passionate about helping environmental organizations and the people within them achieve their goals. Dana is thrilled to join the SEMBA cohort and seeks to develop skills that will allow her to build on her mediation training and past work experience to consult with both for-profit companies and non-profit organizations to help them develop innovative ways to grow and thrive.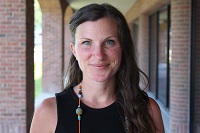 Born and raised in California, Lauren has spent much of her adult life living and working outside of the United States. Most recently, she spent two and a half years living in China helping advise her husband's start-up tech accessories company, which reinforced her long-time passion for rethinking and redesigning the way we manufacture and consume goods. She has her B.A. in Environmental Studies from the University of California, Santa Barbara and spent time working as a paralegal in San Francisco hoping to pursue a career in environmental law, before realizing that the positive, proactive applicability of business in solving complex environmental problems was far more in line with her values. Her experience co-founding a natural skincare salon, as well as being an Americorps VISTA, establishing a thrift shop that supported a women's coalition in the Caribbean, has provided the business foundation upon which she will continue to build in hopes of starting her own mission driven consumer product company. She is passionate about reducing our impact on the earth, no doubt motivated in part by her three children, who you can find her outside with exploring the world near and far, in her fleeting moments of spare time.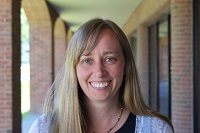 Vanessa lives in Burlington with her husband and two children She enjoys gardening, spending time at Lake Champlain, and traveling with her family. One of her favorite things to do is listen to people's stories.
Vanessa holds a BA in Business/Economics from Wheaton College and a MA in International Development from the University of Pittsburgh. She has worked in microfinance in Africa, managed a variety of development projects among Palestinian refugees in the Middle East, and conducted research for the US Agency for International Development. She also has worked in public policy research for a regional business consortium and in financial management for an entrepreneurship education non-profit. She is inspired by the tenacity of women around the world who use entrepreneurship to support their families and strengthen their communities.
She joins SEMBA in order to integrate some of her past experiences in business and international development and to develop and update her financial management skills. She looks forward to applying her SEMBA skills and experience to a local renewable energy start-up and to partner with other growing businesses to bring positive change to their communities around the world.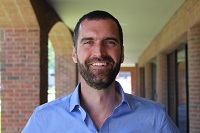 Originally from Arlington, Massachusetts, Chris has lived in the Burlington, Vermont area for over a decade. He graduated with a degree in Geography from Middlebury College in 2004, where he helped to start the college farm. Chris traveled often to study in Norway, research agrochemical usage in rural Chiapas, Mexico, and track Cape Griffon vultures in northern Namibia. Work with Oxfam, an international development organization, yielded the opportunity to serve as a youth delegate at the World Summit on Sustainable Development in Johannesburg, South Africa. A passion for cheese got him a job as a cheesemaker for a family farm in Vaour, France.
After a brief stint farming with his father in New Hampshire, Chris returned to Vermont to oversee the development of a summer camp for the DREAM Program in Fletcher. He then started Vermont Farm Tours in 2009 and later Cocktail Walk in 2013, both of which he still operates. In addition, Chris helped to create two community gardens—Archibald Neighborhood Garden and Riverside Neighborhood Garden—now managed by Burlington Parks and Recreation. In 2014/2015 Chris chaired Vermont Farm to Plate's Consumer Education and Marketing Working Group, where he co-authored a report on Vermont food consumer types and helped design an upcoming statewide local food marketing campaign. Chris currently chairs Farm to Plate's Agritourism Task Force and serves as vice-chair of Slow Food Vermont.
When he's not leading or selling tours, Chris can be found binging on podcasts about entrepreneurship, technology, and design while backcountry skiing, mountain biking, and gardening. Although running a business offers tremendous opportunity to learn and explore, Chris is excited to venture beyond food/agriculture/tourism with SEMBA. Ultimately, Chris plans to seek out a new entrepreneurial team environment after the program.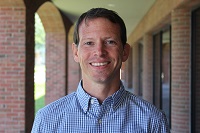 As an environmental educator, as a Peace Corps volunteer (teaching English in Uzbekistan), as a high school English teacher, and more recently as the director of a public library, Ken has been working hard for many years to make a difference in the world and in people's lives. For eight of those years, as the director of the Blake Memorial Library, Ken worked with a variety of stakeholders (including individual community members, elected officials, community organizations, trustees, benefactors, volunteers, and local businesses) in an effort to re-imagine the library as a community center that's continually evolving and continually striving to inspire and cultivate meaningful learning and sharing.
Through a highly inclusive and collaborative strategic planning process, Ken led library efforts to identify new and evolving community needs, develop capacity, and establish a culture of innovation. As he helped to open stakeholders' minds to new ideas about what a library could be, visitation and circulation rapidly (and substantially) increased, and annual fundraising efforts began to meet unprecedented support. One gift in particular, of $300,000, secured in partnership with a corporate partner and the Green Mountain Economic Development Corporation, helped to boost capacity and ensure a bright financial future for the library in the years ahead.
In the summer of 2016, ready for a new challenge and eager to learn more about how to be an effective change agent, Ken enrolled in the SEMBA program. In the summer of 2017, he hopes to continue to work as a mission-driven innovator with an enhanced set of financial, economic, and administrative tools; and he hopes to continue to lead collaborative efforts to develop an organization's capacity to enhance community life, empower individuals, and generally make the world a better place.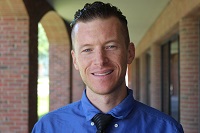 Ryan is from San Diego, California. After the terrorist attacks of 9/11, Ryan decided to enlist in the United States Marine Corps. He became a Reconnaissance Marine and was stationed out of Okinawa, Japan for nearly three years. Amidst his duties as a Marine, Ryan took advantage of his forward location, studying Japanese language at the University of Maryland University College – Asia branch. Following Ryan's Marine Corps enlistment, he moved to Las Vegas, Nevada where he worked in the service industry at hotels, such as the Wynn, Encore, Aria, and Cosmopolitan. Ryan attended Lee Business School at the University of Nevada Las Vegas, and he obtained a degree in business management in the Spring of 2016.
Ryan's experience, both in the Marines and in the service industry, served to ignite his interest in world travel. He has been to twenty-three countries, and he plans to visit many more. Ryan's travels have subsequently led to a passion and desire to help save our natural environment. He has seen first-hand the many challenges that humanity faces presently, and he is fully aware of the challenges we will face in the future. Thus, Ryan intends to find a career path which focuses on sustainable practices. Ryan feels honored to join the SEMBA program, as he feels this is a special opportunity to hone his business and entrepreneurial skills, as well as launch a career in the field of sustainability.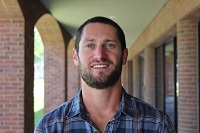 Born and raised in Burlington VT, Noah attended UVM as an undergrad and played varsity lacrosse for the catamounts. After a stint playing lacrosse at McGill University in Montreal and working for their athletic department, Noah returned to Burlington where he worked in Green Mountain Coffee's Leadership Development department by day and received his Master's in Conflict Studies by night from Champlain College. While in grad school, Noah implemented several community initiatives that supported the integration and life skills development of Burlington's refugee youth population.
Always fascinated by the relationship between sport, youth leadership, and community development, Noah immigrated to Israel in the spring of 2013 where he co-founded the Israel Lacrosse Association. Focusing on the 40% of Israeli children that live in poverty, Noah lead initiatives that used lacrosse to create integrated and inclusive youth communities and fight feelings of isolation, apathy, and hopelessness among Israel's peripheral youth. Noah also founded and ran the "Play for Peace Initiative," a lacrosse and leadership program that created meaningful interaction and trust building among Israeli and Palestinian high school students. Having played for the Israeli National Lacrosse team since 2012, Noah has competed in two World Championships and two European Championships, playing on the highest ranked team sport in Israeli history. After the World Lacrosse Championships in 2014, Noah was drafted to the Israel Defense Forces where he served as a commander in the army in close quarters combat tactics and counter-terrorism.
Noah feels that his experiences in international development, the corporate world, and the non-profit sector have lead him to the SEMBA program. He is specifically fascinated by the role business and economic development plays in breathing hope into intractable conflict zones. Noah cannot wait to learn from, work with, and derive inspiration from those who have lead the charge in using the power of business to create lasting change in the world.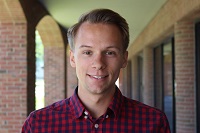 Alex is from Portland, Maine but likes to call Burlington his second home. He graduated Magna Cum Laude from the University of Vermont in 2016 and received his B.A. in Environmental Studies with double minors in Economics and Community Entrepreneurship. Though a recent graduate, Alex filled his four years with both academic and professional endeavors. He was a voting member of the Clean Energy Fund, the Program Director of the Social and Environmental Activism House, and the founding President of a service-driven fraternal organization. During his studies Alex helped manage a semester-long non-profit and donated all profits to the Chittenden County Food Shelf, worked with a team to help King Arthur Flour implement business resiliency strategies in the face of climate change, and independently created 3D printed prototypes for a reusable and biodegradable water bottle. His passions for entrepreneurship and sustainability led him to pursue one internship working with a non-profit, BLUE®, to develop a lake-friendly certification for homeowners who make strides to mitigate urban runoff. His second internship had him working with the City of South Burlington to help develop their initiative to build a new, sustainable city center.
Alex is excited to bring his entrepreneurial ambitions and undergraduate skillset to SEMBA and expand on his knowledge of business and sustainability. As someone who learns best through hands-on experience, he looks forward to the engaging coursework ahead. In his free time Alex likes to surf, restore and create unique furniture with his girlfriend, and explore new areas in Vermont through all of the seasons.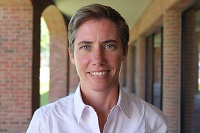 Leah is originally from Philadelphia, Pennsylvania but called North Carolina home for 15 years. She completed her undergraduate degree with a double major in Anthropology and Women's Studies at the University of North Carolina at Chapel Hill, where she also earned her Master's in Public Health. When not attending school, Leah split her time between managing a locally-owned restaurant, coaching middle school sports, and working for local and state non-profits dedicated to preventing and effectively responding to violence against women and girls.
For four years, Leah coordinated a project at the Centers for Disease Control and Prevention (CDC) in Atlanta. The project was based in the agency's Division of Violence Prevention and involved a series of qualitative studies exploring the implementation of evidence-based programs. Most recently, she provided public health consulting services for an author writing a book about preventing epidemics and for Champlain Valley Dispensary, a non-profit that operates two of Vermont's four medical cannabis dispensaries.
She joined the SEMBA cohort to learn from professors, classmates, and advisors about innovative ways to use business strategies to better address public health issues that stem from social inequities. Leah enjoys playing sports (she just took up golf) and stringed instruments, trying new things and spending time with her family.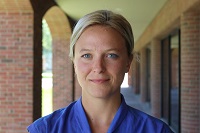 Originally from New York's Hudson Valley, Taylor came to Vermont to pursue a degree in Environmental Studies and Buddhism at the University of Vermont. She traveled to India to achieve enlightenment at an ecovillage, and has since learned to organically farm, teach Vermont's children about veggies, work to promote sustainability authors, and most recently to rev up communities around renewable energy at SunCommon.
It was at SunCommon that she became inspired to use the power of business as a force for positive change and ultimately pursue the SEMBA program. She is thrilled to be here to deepen her understanding of finance, economics, CSR, and renewable energy technologies. She has a black pug named Feng Shui whom she adores.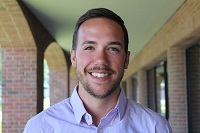 Mike considers himself to be a social and adventurous individual who seeks to spend time with family and friends in order to maximize the amount of joy and laughter in his life. Professionally, he has a multifaceted background. Most recently, he held the position of Chief Operations Officer of the Cattle Exchange, a full service sales and cattle auction company. In addition to this role, Mike was the Program Manager for Farm Catskills, a non-profit organization focused on bridging the gap between schools and local farmers through food-focused programming and initiatives. Mike also spent close to four years living and working at Silver Bay YMCA Family and Conference Retreat Center on beautiful Lake George. Throughout this time Mike gained valuable non-profit and hospitality experience in his role as Conference Coordinator and later as the organization's Development Director.
As a native of the rolling Catskill Mountains of New York, Mike has a deep-rooted passion for the environment and a thirst for innovative ways to capture and benefit from sustainable outlets. Mike couldn't be more excited to be a part of SEMBA, and upon completion he desires to become a leading force in the sustainability world.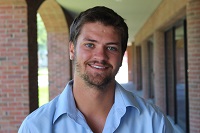 Brett grew up in Macedon, NY, a small town outside the city of Rochester. He recently graduated from UVM in 2016 with a BS in Business Administration and a double concentration in Entrepreneurship and MIS. During his undergrad he had interest in pursuing a career in Physical Therapy, for which he created a self-designed minor and completed the required shadowing and observation hours to apply for a Doctor of Physical Therapy program; however, after completing the observations, he decided business was a better fit for him.
While at UVM, Brett was a member of the snowboard team where he competed in collegiate nationals and was a senior officer. While in office he created a partnership between the snowboard team and the CHILL foundation; a Burton non-profit serving underprivileged youth, teaching social and life skills through board sports. Brett was a member of the UVM Chapter of Beta Gamma Sigma honor society and graduated with Cum Laude distinction. The past few summers, he has worked as a bartender at Breakwaters Bar in Burlington. This past year he also worked as a Personal Care Assistant for a boy who has cerebral palsy, creating at-home workouts and planning activities to improve his strength, flexibility, and mobility. Additionally, Brett is currently working as a homebuilder for Classic Homes in Shelburne and Charlotte, learning how to do custom builds and restorations.
Brett's interest in SEMBA stems from an unwavering desire to be in a position where he can make a significant positive impact and instill transformative change in a company to better their culture, and create more sustainable and efficient business practices. Knowing that sustainability is a growing field, Brett has confidence that the SEMBA program will prepare him to tackle tomorrow's toughest challenges.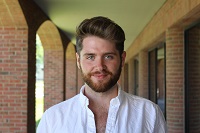 A native to Youngstown, Ohio, Jason is a graduate of the University of Cincinnati in Journalism, Communications and Public Relations. While completing a dual-degree program at UC he has worked for Amazon.com for three years as a copywriter while collaborating on sustainability initiatives for Amazon.com fulfillment centers across the globe. He also volunteers with the city of Cincinnati towards sustainability goals working with a handful of Cincinnati-based nonprofits, in addition to his own start-up, The Farmstead. He also works regionally throughout the Midwest on turning brown fields into thriving inner-city gardens (NE Ohio, Greening Detroit) and volunteers time to DSWT in Indianapolis to garner media attention for wildlife conservation efforts in Kenya.
In his free time, you can find him reading and writing, having recently joined the editorial team at Impakter Magazine, focusing on global issues and sustainable development. He also works as a freelance copywriter focusing on marketing and advertising specializing in corporate social responsibility. You can also find him horseback riding (which he has done competitively since childhood) as well as hiking, cooking, creating, camping and traveling.
From an early age, he has seen the detriments attributing to a lack of sustainable development. Growing up in a mob-riddled, shrinking steel town surrounded by centuries-old farms, the Amish community and the surge of fracking sites have opened his eyes to many different types of development, growth and lack thereof. As an observer to these markets (in addition to thriving enterprises such as P&G, Kroger and GE in Cincinnati) he hopes to bring this range of experiences to UVM and see what can be made out of a Midwestern perspective in a New England setting.