What is UVM TREK?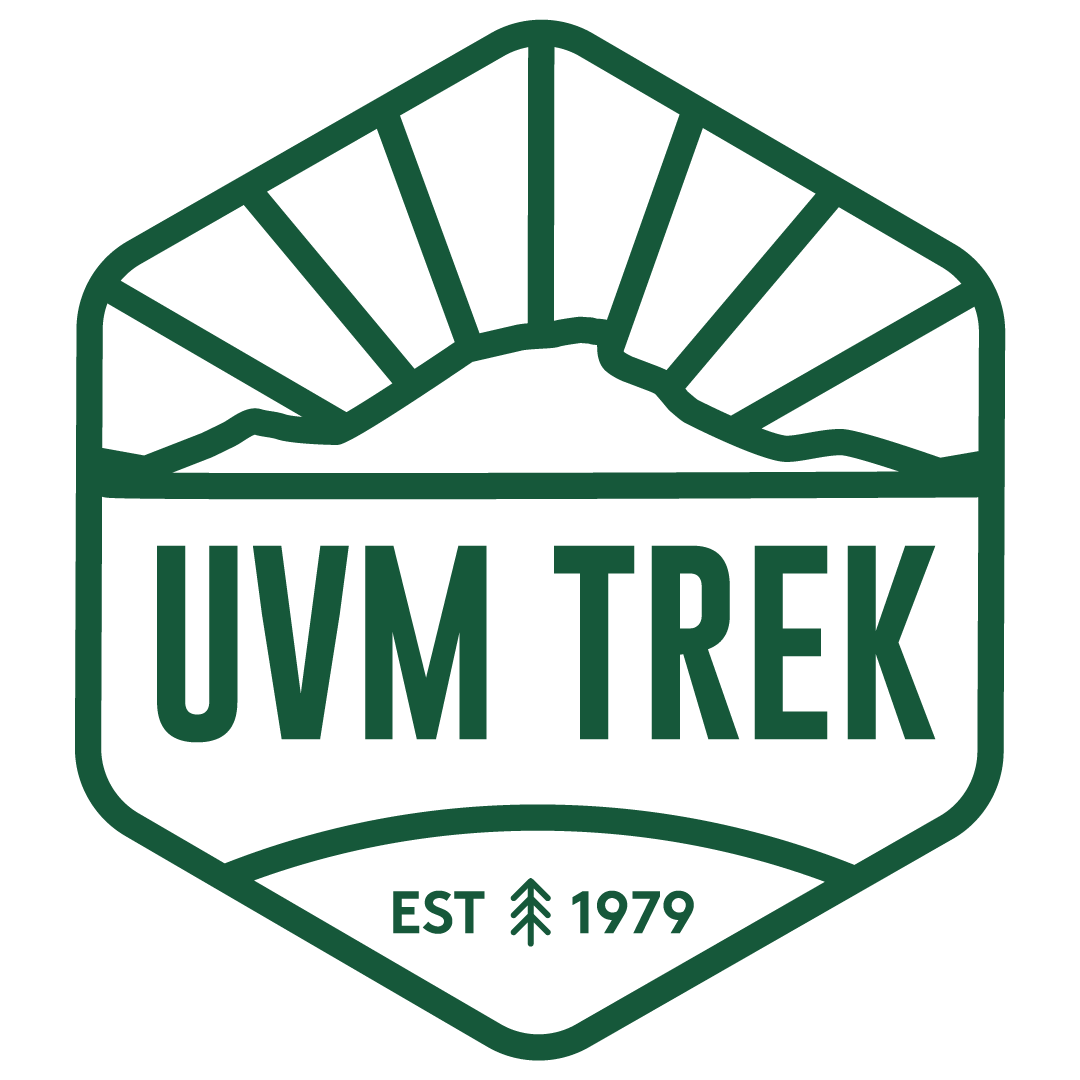 Sponsored by the Department of Student Life's Outdoor and Civic Engagement Programs, TREK experiences offer new UVM students a variety of diverse experiential learning opportunities that promote engagement, self-discovery and connection to future classmates - just before the start of the academic year. TREK is divided into two themed programs that cater to student  interests: Wilderness and Service TREKs - each with a  variety of specific trips which students can register for. TREK also offers identity-specific trips: Mosaic TREK for Black, Indigenous, and/or People of Color (BIPOC), and PRIDE TREK for students who identify  within the LGBTQA+ community.
Each TREK trip is led by two experienced and trained student leaders who support small groups of 6-10 new students during their week of service, connection, or wilderness adventures throughout Vermont, upstate New York and Maine. Trips usually take place the week before the start of the fall semester and return just prior to first-year move-in. 2021 TREK's dates are still being determined taking into account the timing of a New August Orientation process and confirmed Residential Life Move-In dates - we'll update this space with more information when we are able to confirm actual dates. In a typical year more than 300 TREKKIES will join us on an adventure across all of these trips  - will you be one of them?
Who is UVM TREK For?
The TREK program is designed specifically for incoming first-year and transfer students looking to develop community before arriving at UVM. Through TREK we celebrate and promote a safe and healthy community (both at UVM and beyond) for people of all races, ethnicities, religions, national origins, genders, sexualities, abilities/disabilities, and ages. Throughout this week-long trip TREKKIES live, work, and play together as a community, bound together by interests in Service, Leadership, and the Outdoors.

You DO NOT need any prior experience to participate in TREK! We strive to create a community of inclusion and therefore encourage ALL students who are new to UVM to apply. We will coordinate the necessary support and reasonable adaptation of our trips if individual needs require. Upon registering you will have a chance to disclose your ability and/or experience which will assist us in developing the perfect trip for you.