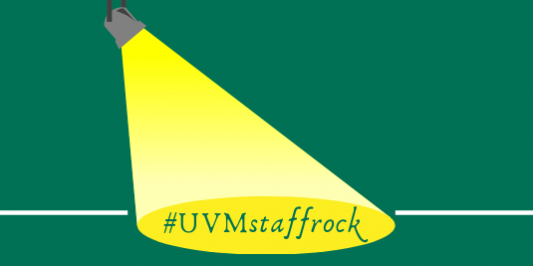 #UVMStaffRock is an opportunity to highlight the amazing colleagues we are so privileged to work with! 

Nominate your colleague by emailing us at staff.council@uvm.edu.
Cody Silfies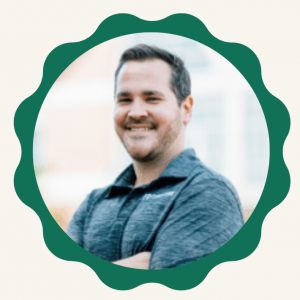 "Cody is the greatest! He has worked so hard to get the word out about all the incredible events happening for students around campus. He's a master at connecting folks across campus to help us all program better for our students. He supervises an awesome team of students too on UVM Bored, which lists all the amazing offerings across campus and even has an awesome blog. Even though Cody is extremely busy, he always takes time to care for his colleagues for a quick Teams check-in. He always puts others first. I can't imagine UVM without Cody!"
- Megan Meinen
Adventure Ropes Course Coordinator
UVM Outdoor Programs
Student Life, Division of Student Affairs
Cyrus Carey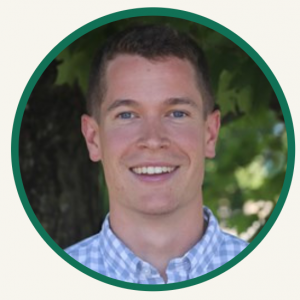 "Cyrus Carey is incredible! As Assistant Director of Campus Recreation, Operations, he works behind the scenes ensuring that the campus community has a staffed, clean, and safe fitness center. Despite the variety of challenges related to supporting the operation of a large facility and student staff (90), he has done an exceptional job of creating a staff culture where excellence, professionalism, community, and support thrive. Naturally skilled at supporting students with professional and personal development, his student staffers describe him as supportive, inclusive, respectful, genuine, caring, approachable, positive, empowering, and encouraging. Without the work Cyrus does, and the work of his loyal and dedicated staff, the campus community would not have such a great space to pursue their personal wellness."

- Shelby L. Hinkle Smith, Ph.D.
Senior Associate Director
Campus Recreation
Jane Walsh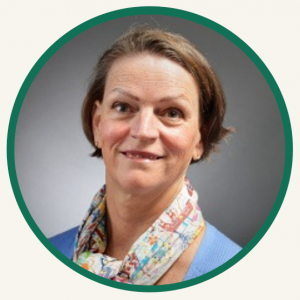 "Jane Walsh is one of the most dedicated, hard-working individuals I have ever met. For 12 years, as a clinical research coordinator for the UVM Cancer Center in the Clinical Trials Office, she has always gone above and beyond for the patients on her Leukemia & Lymphoma studies, while also graciously training newer staff (myself included) and sharing her wealth of practical knowledge. Jane has shared with me the challenges she often faces, and on more than one occasion has mentioned that all of the challenges are worth it, if she can create one bright, positive moment in a patient's day. In addition to being highly skilled and experienced in her field, she is extremely funny, and a friend to everyone she meets. I'm lucky to know Jane as a colleague and friend."
- Rosie Harris
Financial Coordinator
UVM Cancer Center
Clinical Trials Office
Kiersten Hallquist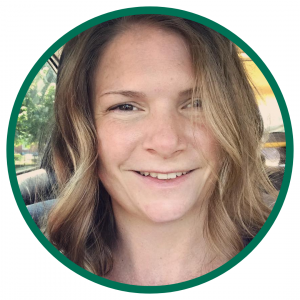 "The Office of Medical Student Education's Kiersten Hallquist in the Larner College of Medicine has done amazing work to prepare our medical students for returning to the classroom and clinical rotations relating to COVID-19 testing and protocols. She has worked with UVM Strong and Gary Derr to ensure our students (who are on a different academic calendar than undergraduate students) had all the resources they needed to continue their COVID testing during the extended UVM holiday shut-down.

She communicates with students in a positive, collaborative manner, and works with all the different situations that our students present, including those at our Branch Campus in Connecticut. Kiersten consistently goes above and beyond!"
- Colleen Case
Executive Assistant to the Senior Associate Dean for Medical Education, Larner College of Medicine
Lauren Traister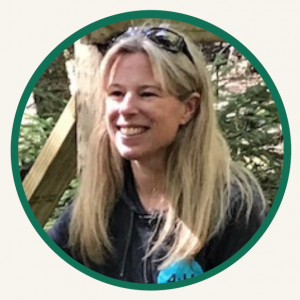 "Lauren Traister has moved mountains this year! As Teen and Leadership Coordinator for the UVM 4-H Program with UVM Extension, Lauren Traister not only switched to virtual programming, but also employed her innovative spirit to create new virtual opportunities for youth to learn & connect with one another. These include Distance Learning Socials, the 4-H Speak Up Contest, and QuaranTeen Time. Ongoing programs such as VTeen Science Exploration, Youth Environmental Summit, and TRY for the Environment have seen returning participants who enjoy having a consistent opportunity to learn and connect outside of school—and because they're now virtual, Lauren's programs have drawn new audiences from Vermont as well as from across the country, including California, Utah, and Florida!"
- Allison Smith
4-H Youth Learning Experiences Coordinator
UVM Extension
Mary Claire Walsh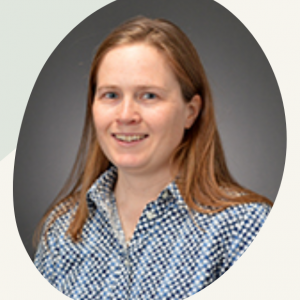 "Mary Claire Walsh works tirelessly for the UVM Larner College of Medicine Vaccine Testing Center (VTC), often coming in early and working late. She has worked on Global Vaccine trials, helping to further the knowledge of diseases and vaccine efficacy throughout the world. Recently, she has been the central coordinator for the AstraZeneca Covid-19 vaccine trial, in which VTC was selected to participate. In addition, she has been involved in the hiring and training of new staff, is a PA at UVMMC, and is a parent of two small children. Always supportive of her colleagues regardless of how stressful the situation gets, she treats everyone fairly and with respect. And despite this year's challenges, she has remained positive and strong."

- Patricia A. Lutton, CCRP
Senior Clinical Research Coordinator
UVM Larner College of Medicine MMG/VTC
Mary Fay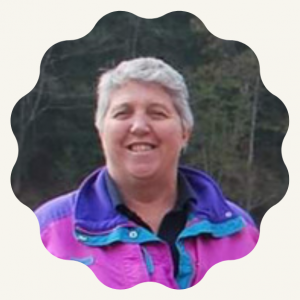 "For over 50 years, Mary Fay has served as a UVM Extension 4-H Program Volunteer, and in that capacity helped hundreds of youth from her 4-H club (The Whispering Pines 4-H Club), 4-Hers from other Vermont clubs, and 4-Hers from outside Vermont learn important life skills. She has led club, county, and state level activities, and helped with 4-H shows and contests – including annually taking teams of 4-Hers to regional and national competitions. While her primary focus has been around "horse project" activities, Mary has also facilitated communications workshops and helped organize many opportunities for youth to engage in community service. Her dedication and service as a coach and mentor to 4-Hers is extraordinary."

- Rosemarie Garritano
UVM Extension 4-H Educator
Michael Hill, Jr.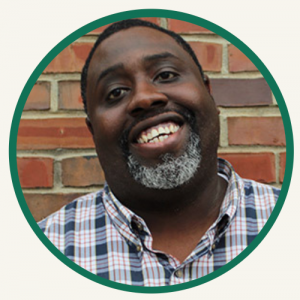 "As a substance misuse prevention specialist on the Education and Outreach Team with the Center for Health & Wellbeing, Michael Hill Jr.'s commitment to students navigating the challenging waters of substance use within a context of equity is incredibly inspiring. He provides knowledge, guidance, and role modeling for students, staff, and faculty alike. I'm so grateful to have such a wise, thoughtful, intentional, and innovative colleague."

- Amy Boyd Austin MSS
Catamount Recovery Program, Director
Education & Outreach Services, Center for Health & Wellbeing

"Mike is doing amazing work connecting with and educating students. He always goes above and beyond, including working the crazy hours of student life,  all while also raising a family and pursuing his doctorate. He is engaging, supportive, looks out for others, and puts a smile on everyone's face. Mike rocks!"

- Tom Fontana, LCMHC LADC
Alcohol & Drug Initiatives Team
BASICS Program Coordinator

"Mike is one of the most phenomenal human beings on this planet.  UVM is beyond lucky to have him. I am honored to work alongside him in the Center for Health and Wellbeing.  His strong, authentic, insightful, compassionate self approaches everything and everyone with respect and integrity.  He is conscientious and patient in all that he does, specifically in engaging in the insidious and not so recognizable inequities and inequalities that impact our QTBIPOC students here at UVM.  He works tirelessly for their experiences to be seen, heard and validated on this campus. Mike is a steadfast warrior for healing justice. Every day he invites and inspires me to look a little bit deeper and work a little be harder to make sustainable positive change.  Mike rocks and is a rock here at UVM."

- Anne Valentine, M.Ed
Education & Training Manager
Education & Outreach, Living Well
Minna Roussi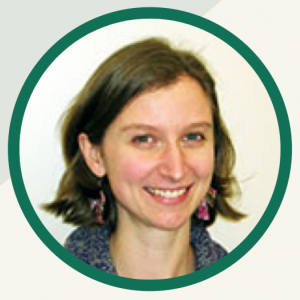 "Minna Roussi is a rare gem! Committed to ensuring students are connected with the appropriate resources provided by the Tutoring Center, she collaborates with Student Accessibility Services and the Rubenstein School. Through-out this semester she has worked diligently to put together workshops on helpful topics like time management, learning techniques, and test-taking strategies.  She is not only an attentive supervisor and mentor to me, but also supports over 40 peer tutors and first-year seminar leaders. Her expertise and commitment to student success is incredibly contagious—I cannot imagine the Tutoring Center or the Center for Academic Success without her!"

- Haydee Miranda
Learning Coordinator, Tutoring Center
Center for Academic Success
Division of Student Affairs
Sue Pochop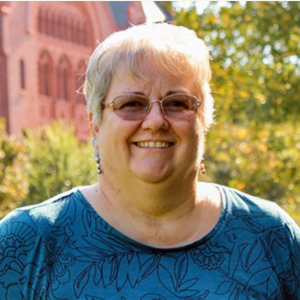 "Sue Pochop serves as the Office Manager in the Center for Student Conduct. A very dedicated, long-time UVM employee, Sue excels at her job and has expertly managed an increased work load (due to COVID) this semester. In addition, Sue also volunteers in her hometown of Richmond, where she helps with elections, and serves as a Justice of the Peace and a Notary Public. Thanks to Sue for all of her contributions to UVM and the Richmond community!"

- Deanna Garrett-Ostermiller
Assistant Director, Center for Student Conduct
The PPD Medplex Team and the COM Renovation Team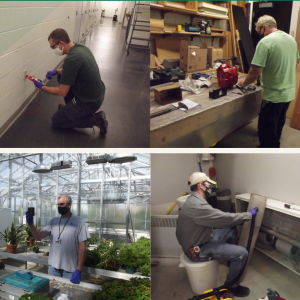 "The PPD Medplex Team and the COM Renovation Team strive to ensure the buildings we maintain run efficiently, whether that is done by Facilities Repair Persons, Plumbers, Electricians, HVAC Technicians, or Carpenters. They have the grit, determination, and drive to make UVM a great place to work and further the education of our students.

As essential personnel, they've been required to be on the job during all that is going on with COVID-19. They continue to keep their heads up and are always willing to help anyone with anything. They have been very helpful with installing all the protective screens, the sanitizer station and signage throughout the buildings.

I truly believe these employees do a great job in their day-to-day operations and sometimes do not get the acknowledgment they deserve for what they do. On behalf of all of us, thank you for your continued support for the University, whether that be Students, Faculty, Staff. Without dedicated employees, UVM would struggle to keep students coming here for schooling and our Campus would not look as good as it does.

It takes us all working together to make UVM a better place!"

- Danny Whitaker
Utilities Trades Supervisor
PPD - Medplex Zone
Moe Matte
"Moe Matte is a Service Support Senior with Print and Mail Services, and specifically supports the Given mail room, managing many deliveries and directing a magnitude of mail each day. Anyone who interacts with Moe knows that he is one of those truly genuine people that gives 110% to helping people however he can. He is a wealth of knowledge, always so very pleasant to work with, and an essential part of the process of getting important research materials to their  destinations. One of the few who "held down the fort" and remained on campus to work throughout the pandemic, Moe not only ran our mail room operations efficiently, but adapted swiftly to the new deliveries which could no longer be brought directly to offices due to the building lockdown.
Moe is a gem to the Larner College of Medicine, and we hope he knows how much we all appreciate him!"

- Julia, Joann, and Vicki
Dean's Office
Larner College of Medicine