OIE staff have a variety of backgrounds and experiences. Read on to find out more about each of our staff members!
Study Abroad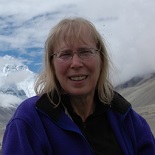 Linda Damon
Linda has held multiple positions in the OIE since her arrival in 2000 and is currently the Assistant Director for Study Abroad. Her favorite part of her work is being an advisor to students interested in experiencing different cultures in other countries. Linda currently advises students going to Africa and the Middle East. She has traveled to all continents except Antarctica, with her favorite being Africa. She was born and raised in Vermont and loves to spend time in the mountains throughout the year.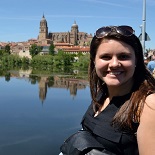 Carolyn Boudreau
Carolyn joined the OIE as a Study Abroad Advisor in August 2017. She advises students pursuing study abroad programs in Scandinavia, Spain, Portugal, Latin America, and the Caribbean. Carolyn graduated from the University of Vermont in 2014 with a Bachelor's degree in Spanish. During her undergraduate years, she studied abroad in Salamanca, Spain. In recent years, she participated in a volunteer program in Guatemala and has also traveled to Costa Rica and Cuba.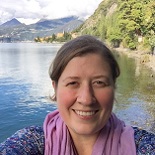 Lauren Huffman
Lauren joined the OIE as a Study Abroad Advisor in September 2014. She advises students studying abroad in Oceania and most of continental Europe (excluding Spain, Portugal, and Scandinavia). Lauren studied abroad in Wellington, New Zealand when she was in college, and loves hiking, gardening, and traveling. Her favorite countries she has visited so far include Italy, New Zealand, and Japan.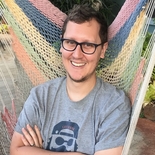 Alexander Lindsay
Alexander joined the OIE as a Study Abroad Advisor in August 2018. He advises students studying abroad in the United Kingdom, Ireland, and Asia. Alex studied abroad in South Africa as an undergraduate, and has also co-lead a program for high school students to Mongolia. His favorite countries he has visited so far include South Africa, Greece, and France.
International Student Services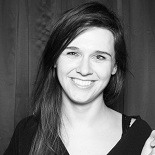 Emma Swift
Emma is the Associate Director of the Office of International Education and has worked at UVM since 2012. Emma is American, but grew up in Germany (she went to Grundschule and Gymnasium there!). In college, she studied abroad in Granada, Spain and before moving to Vermont she worked at Trường Đại học Quy Nhơn in southcentral Vietnam. In her free time, Emma loves biking the Burlington bike trail, growing tomatoes, and very slowly learning how to speak Portuguese.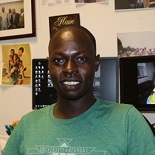 Akol Aguek
Akol joined the Office of International Education as an International Student Advisor in 2014. He was born in Sudan (now South Sudan) but grew up in Kenya where he attended elementary and secondary school. Akol moved to Burlington in the summer of 2001 and has been a Vermont resident since then. Akol is a double UVM alum with a Bachelor's degree in economics and political science; and a Master's degree in business administration. Akol enjoys singing, Dinka traditional dance, and playing dominoes during his free time.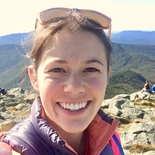 Sarah van Nostrand
Sarah joined the Office of International Education in August 2018 as an international student services coordinator. Sarah grew up in Middlebury, Vermont and attended UVM as an undergrad, majoring in Global Studies and minoring in Spanish. She moved to Colorado after graduation and spent time as a snowboard coach at Copper Mountain before pursuing her master's degree in Teaching English as a Foreign/Second Language at Colorado State University. In her free time, Sarah enjoys playing guitar, gardening, and wishing for snow.
International Faculty, Scholar and Staff Services
Rajan Eapen
Rajan Eapen has been the international scholar advisor at the OIE since 2012. He grew up in Washington DC and practiced immigration law there for many years before making the move to Vermont. Rajan is an avid squash player and is happy to introduce others to the game.
Leadership and Support Staff
Kim Howard
Kim has been the director of the Office of International Education since 2008. She feels privileged to oversee a talented team committed to a work environment filled with integrity, respect, optimism, and collaboration, balanced with autonomy and humor. Kim's non-higher education professional background includes work in journalism, public relations and teaching in Japan, where her passion for international education began. A native of California, Kim loves spending time outdoors and playing with her dogs.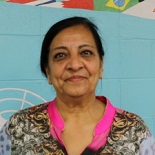 Parvin Pothiawala
Parvin Pothiawala is an administrative assistant who supports incoming exchange students, short-term travel study abroad programs, and some of the international scholar services work. She has been with this office since 2012, and worked in another UVM department for ten years prior. Something she really enjoys about her work at the OIE is meeting and interacting with international visitors from many different cultures and countries. Parvin is from Gujarat State in India and came to the US when she was 22. She is a proud mother of three UVM graduates.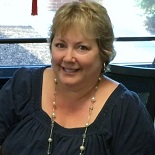 Deb Smith
Deb has been with the OIE since 2002. She has over 40 years of customer service and looks forward to assisting clients at the OIE. Deb is a Vermonter going back several generations. Outside of the office, Deb loves spending time with her family, especially her granddaughter. She also loves animals and currently has a bird, ferret and two cats.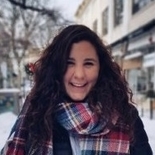 Erika Szekely
Erika Szekely is the communications intern for the 2018-2019 academic year. Erika grew up in the White Mountains of New Hampshire before coming to Vermont to attend UVM. She graduated with a bachelor's degree in Community and International Development with a minor in Global Studies. In her free time, Erika enjoys hiking, playing tennis, and riding her bike. She also loves to travel and during her years as an undergraduate traveled in Europe, Asia, and South America.
Interested in getting in touch with one of our staff members? Click here for contact information.