Director
Kim Howard
Kim Howard was appointed Director of the Office of International Education in Fall 2008. She oversees a talented team committed to a work environment filled with integrity, respect, optimism, collaboration balanced with autonomy, and humor. Kim has led the department during a period of significant growth in international activity at UVM, including the doubling of international student enrollment, the expansion of exchange program/study abroad participation, bringing in-house the administration of non-immigrant casework for UVM employees, and implementing web-based data and work flow systems for a largely paperless office. As a member of Trainer Corps in NAFSA: Association of International Educators, Kim has trained colleagues nationally and regionally on risk assessment, crisis management and health and safety in study abroad, as well as managing an education abroad office.
Kim's tenure at UVM spans nearly 20 years, including positions in Undergraduate Admissions and in Orientation. Kim earned her master's in higher education and student affairs administration from the University of Vermont, and her bachelor's in ethnic studies from U.C. Berkeley. Kim's non-higher education professional background includes work in journalism, public relations and teaching in Japan, where her passion for international education began. A native of California, Kim loves hiking, bird watching, and playing with her dogs. 
Study Abroad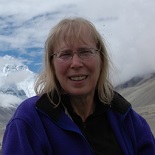 Linda Damon
Linda has held multiple positions in the OIE since her arrival in 2000 and is currently the Assistant Director of Study Abroad. In addition to supervising a wonderful team of study abroad advisors, she advises students interested in Africa or the Middle East. She completed her undergraduate and master's degrees at the University of Vermont. During her undergraduate study, she designed and researched an independent study in Botswana, Zambia, and Zimbabwe. Her master's thesis was a comparative analysis of the effectiveness of study abroad programs. She has presented at both the NAFSA Regional and National conferences regarding the perceptions of health and safety in Africa. In her free time, you can find Linda outside in the mountains skiing or hiking.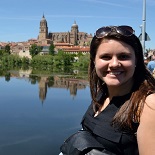 Carolyn Boudreau
Carolyn is a Study Abroad Advisor at the Office of International Education and has worked at the University of Vermont since 2017. She advises students pursuing study abroad in the Americas, Scandinavia, Spain, and Portugal. Carolyn graduated from the University of Vermont in 2014 with a bachelor's degree in Spanish. She is a member of the National Collegiate Hispanic Honors Society, Sigma Delta Pi. Carolyn has studied, volunteered, and worked abroad. Since beginning her role at UVM, she has served as a selection panelist for the Institute for International Education's Benjamin A. Gilman Scholarship and Generation Study Abroad Travel Grant and has presented regionally on non-traditional study abroad locations. Carolyn has the pleasure of serving as the staff advisor for UVM's Scratch That a cappella group. In her free time, Carolyn enjoys leading a Spanish conversation group at the Community Senior Center, singing, and strolls along the Burlington waterfront.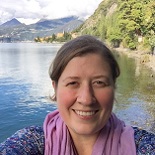 Lauren Huffman
Lauren is a Study Abroad Advisor and has worked at UVM since 2014. She currently advises students studying abroad in Oceania (Australia, New Zealand, and the islands of the South Pacific) and some of Europe (France, Italy, Belgium, The Netherlands), and manages exchange and direct-enroll relationships with partners in these regions. Lauren completed her undergraduate degree in Political Science and International Relations at the College of Wooster in Wooster, Ohio, where she studied abroad in Wellington, New Zealand, and wrote a bachelor's thesis on the indigenous rights movement in the United Nations. She completed her master's degree in Higher Education Administration at New England College in Henniker, New Hampshire, where her master's thesis examined the re-entry experience for undergraduate study abroad returnees and how it can be improved. Lauren has presented regionally on the topic of inclusivity in study abroad, and has served as a selection panelist multiple times for the Institute for International Education's Gilman Scholarship and Generation Study Abroad travel grants. In her free time, Lauren enjoys outdoors activities like hiking and kayaking, growing her own vegetables, and traveling.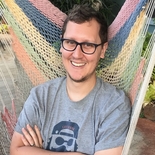 Alexander Lindsay
Alexander is a Study Abroad Advisor and has worked at UVM since 2018. He advises UVM students interested in the United Kingdom, Ireland, Eastern Europe, and Asia (minus the Middle East). He also manages relationships with study abroad providers and UVM Exchange sites, and collaborates closely with campus partners to make sure study abroad offerings are meeting the needs of our students. Alexander completed his undergraduate degree at Gettysburg College and his master's degree at the School for International Training, completing a capstone research project on the gender gap in study abroad. During his undergraduate degree he studied abroad in South Africa, and later he co-led a summer program to Mongolia. Before moving to Vermont, he worked at nonprofit institutions in Washington D.C., and held other international education positions at the University of New Hampshire and University of Delaware. In his free time, Alexander enjoys exploring outdoors, visiting breweries (Frost is his favorite), playing video games, and the antics of his greyhound Bigby.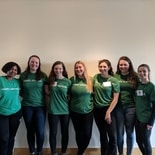 Peer Advisors
Our Peer Advisors are UVM students who have returned from study abroad. Their job is to help you through the study abroad process. 
International Student, Scholar, and Employee Services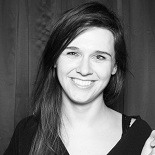 Emma Swift
Emma is the Associate Director of the Office of International Education and has worked at UVM since 2012. She leads the services for UVM's international students and visiting researchers. This includes overseeing UVM's compliance obligations, supervising a team of talented staff, and collaborating closely with campus partners to improve and support the experiences of our international students and scholars. She is a member of the President's Commision for Inclusive Excellence. Emma completed her undergraduate and master's degrees at the University of Illinois at Urbana-Champaign. She has lived, studied, and worked abroad, including six years in Germany, a college study abroad experience in Spain, and just before moving to Vermont she worked at Trường Đại học Quy Nhơn in southcentral Vietnam as a Fulbright fellow. Emma has presented and published widely within and outside of international education and has held regional and national roles for NAFSA (Association of International Educators). She currently serves as NAFSA's Dean for the Assessment and Evaluation curriculum. In her free time, Emma loves biking by the lake, growing tomatoes, and learning how to speak Portuguese.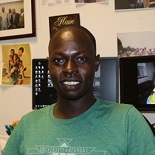 Akol Aguek
Akol is an International Student Advisor and has been with the OIE since 2014. He is a long-standing UVM community member, beginning as a student in 2002 and later working with UVM Admissions. In his current role, Akol advises students on practical training opportunities, status maintenance, as well as adjustments to the UVM campus and American higher education environment. He was born in Sudan (now South Sudan) but grew up in Kenya where he attended elementary and secondary school. Akol moved to Burlington, Vermont, from Kenya, in the summer of 2001 as a part of the Lost Boys of Sudan, and he has been a Vermont resident since then. Akol is a double UVM alum, with a bachelor's degree in Economics and Political Science, and a master's in Business Administration. Akol has a UVM scholarship named after him, the Akol Aguek Scholarship, for Vermont's new American students attending UVM. Akol also holds a second master's degree in Public Affairs from Harvard University's John F. Kennedy School of Government. Akol enjoys singing, Dinka traditional dance, and playing dominoes during his free time.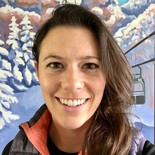 Sarah van Nostrand
Sarah is an International Student Advisor and has worked at UVM since 2018. She advises on issues of non-immigrant student visa status maintenance, practical training opportunities, and other federal and institutional policies as they relate to UVM's international student population. She also supports students through academic and cultural adjustment challenges and coordinates the Community Host Program and Cultural Kitchen series. Sarah completed her bachelor's degree in Global Studies in 2012 from UVM. As part of her UVM experience, Sarah spent a semester studying abroad and putting her Spanish minor to use at the Universidad Nacional in Heredia, Costa Rica. She received her master's degree in English with a specialization in Teaching English as a Second/Foreign Language in 2017 from Colorado State University. Sarah has visited Russia, parts of Western Europe, and countries throughout Central America and the Caribbean. In her free time, Sarah enjoys skiing, snowboarding, and playing guitar.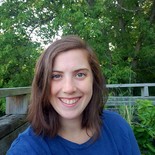 Emma Huse
Emma Huse joined the OIE in 2019 as an International Student and Employee Advisor. Emma advises international students, plans programs and events for UVM's international community, and assists with immigration services for UVM faculty, staff, and scholars. She earned her master's degree in International Education from the School for International Training, and prior to her experience in international higher education Emma worked for nearly five years as an immigration paralegal focused on employment-based immigration for academic, research, and medical professionals. She spent a semester studying in France, worked briefly in Iceland, and loves traveling in the mountains, both in the USA and around the world. Outside of the office, Emma enjoys spending time hiking, baking sourdough bread, and searching for the best spots by Lake Champlain to read in her hammock.
Interested in getting in touch with one of our staff members?  Click here for contact information.