OIE staff have a variety of backgrounds and experiences. Read on to find out more about each of our staff members!
Study Abroad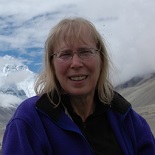 Linda Damon
Linda has held multiple positions in the OIE since her arrival in 2000 and is currently the Assistant Director for Study Abroad. Her favorite part of her work is being an advisor to students interested in experiencing different cultures in other countries. She has traveled to all continents except Antarctica, with her favorite being Africa. She was born and raised in Vermont and loves to spend time in the mountains throughout the year.
Michael Guyer
Michael has been a study abroad advisor in the OIE since 2009. He currently advises students pursuing programs in the UK & Ireland, Central & Eastern Europe, northern Europe (Scandinavia), as well as Latin America. Michael's most impactful experience abroad was as a Peace Corps volunteer, living and teaching English for a few years in the beautiful country of Slovakia. He is most proud of being the father of his two sons. He enjoys espresso, live blues, and Prague at night.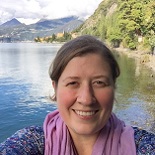 Lauren Huffman
Lauren joined the OIE as a study abroad advisor in September 2014. She advises students studying abroad in Oceania and most of continental Western Europe: Austria, Belgium, France, Italy, The Netherlands, Germany, Switzerland, Australia, New Zealand, and Samoa. Lauren studied abroad in Wellington, New Zealand when she was in college, and loves hiking, gardening, and traveling. Her favorite countries she has visited so far include Italy, New Zealand, and Japan.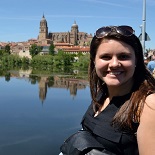 Carolyn Boudreau
Carolyn joined the OIE as a Study Abroad Advisor in August 2017. She advises students pursuing study abroad programs in Spain, Portugal, Latin America, and the Caribbean. Carolyn graduated from the University of Vermont in 2014 with a Bachelor's degree in Spanish. During her undergraduate years, she studied abroad in Salamanca, Spain. In recent years, she participated in a volunteer program in Guatemala and has also traveled to Costa Rica and Cuba.
International Student Services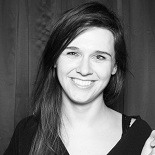 Emma Swift
Emma is the Associate Director of the Office of International Education and has worked at UVM since 2012. Emma is American, but grew up in Germany (she went to Grundschule and Gymnasium there!). In college, she studied abroad in Granada, Spain and before moving to Vermont she worked at Trường Đại học Quy Nhơn in southcentral Vietnam. In her free time, Emma loves biking the Burlington bike trail, learning how to garden, and very slowly learning how to speak Portuguese.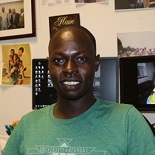 Akol Aguek
Akol joined the Office of International Education as an International Student Advisor in 2014. He was born in Sudan (now South Sudan) but grew up in Kenya where he attended elementary and secondary school. Akol moved to Burlington in the summer of 2001 and has been a Vermont resident since then. Akol is a double UVM alum with a Bachelor's degree in economics and political science; and a Master's degree in business administration. Akol enjoys singing, Dinka traditional dance, and playing dominoes during his free time.
Kathryn Gaylord-Miles
Kathryn has been an international student advisor at the OIE since 2014. She grew up in different parts of the US. Kathryn left the US for the first time when she studied abroad in Russia as an undergraduate student. Since then, she has traveled to more than 20 countries and had the opportunity to live abroad again when she taught English in France. Kathryn moved to Vermont in 2014 and is happy to help introduce new international students to some of her favorite parts of living in Vermont, including apples, cheese and warm woolly sweaters.
Evan Mills
Evan has been an international student advisor at the OIE since 2012. He grew up on the other side of Lake Champlain, in upstate New York. Evan has lived and studied in Rouen and Besancon, France, and Montreal, Quebec. He has traveled to Panama, the Dominican Republic, and China for work and has traveled to a few other countries for fun. At the OIE, Evan has enjoyed introducing students to some of his favorite parts of living in Vermont - hiking, maple sugaring, ice skating, fishing, and enjoying Vermont's wonderful natural environment.
International Faculty, Scholar and Staff Services
Rajan Eapen
Rajan Eapen has been the international scholar advisor at the OIE since 2012. He grew up in Washington DC and practiced immigration law there for many years before making the move to Vermont. Rajan is an avid squash player and is happy to introduce others to the game.
Leadership and Support Staff
Kim Howard
Kim has been the director of the Office of International Education since 2008. She feels privileged to oversee a talented team committed to a work environment filled with integrity, respect, optimism, and collaboration, balanced with autonomy and humor. Kim's non-higher education professional background includes work in journalism, public relations and teaching in Japan, where her passion for international education began. A native of California, Kim loves spending time outdoors and playing with her dogs.
Austen Carpenter
Austen is the Communications Intern in the front office. She grew up in Vermont and graduated from UVM in 2017 with a triple major of Political Science, History, and Classical Civilizations. While at UVM, she studied abroad in Dublin, Ireland with the pre-college program and spent a semester at Newcastle University in the UK. During her free time Austen has traveled in Europe and China.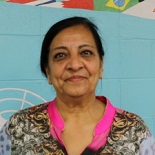 Parvin Pothiawala
Parvin Pothiawala is an administrative assistant who supports incoming exchange students, short-term travel study abroad programs, and some of the international scholar services work. She has been with this office since 2012, and worked in another UVM department for ten years prior. Something she really enjoys about her work at the OIE is meeting and interacting with international visitors from many different cultures and countries. Parvin is from Gujarat State in India and came to the US when she was 22. She is a proud mother of three UVM graduates.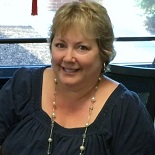 Deb Smith
Deb has been with the OIE since 2002. She has over 40 years of customer service and looks forward to assisting clients at the OIE. Deb is a Vermonter going back several generations. Outside of the office, Deb loves spending time with her family, especially her granddaughter. She also loves animals and currently has a bird, ferret and two cats.
Interested in getting in touch with one of our staff members? Click here for contact information.