Director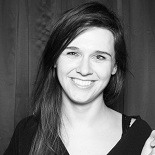 Emma Swift
Emma has worked at UVM since 2012 and was appointed the Director of the office in Fall 2022. Prior to this, she served as the Associate Director for the office for many years, overseeing UVM's international student, scholar, and employee services. Emma completed her undergraduate and master's degrees at the University of Illinois at Urbana-Champaign. She has lived, studied, and worked abroad, including six years in Germany, a college study abroad experience in Spain, and a year teaching and researching at Trường Đại học Quy Nhơn in southcentral Vietnam as a Fulbright fellow. Emma has presented and published widely within and outside of international education and has held regional and national roles for NAFSA (Association of International Educators). This includes serving as a Dean for the Assessment and Evaluation curriculum, sitting on the Governmental Regulatory Affairs Committee (GRAC), training as a member of Trainer Corps, serving as the Vermont state representative, and a host of other volunteer roles. She is an elected member of the ISEP (International Student Exchange Program) Council of Advisors. At the University of Vermont, Emma is a member of the University Diversity Council and sat on the President's Commission for Inclusive Excellence prior to transitioning to the UDC. In her free time, Emma loves biking by the lake, caring for a garden, and learning how to speak Portuguese. 
Study Abroad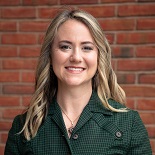 Caylie Middleton
Caylie is the Assistant Director of Education Abroad in the OIE and started at UVM in 2022. She leads the study abroad advising team. Caylie received a B.A. in Modern Languages, Linguistics, and Intercultural Communication and French from the University of Maryland, Baltimore County (UMBC). She also received an M.S.ed in International Higher Education Leadership from Old Dominion University. She is currently working on her PhD in Language, Literacy, and Culture at UMBC. Caylie studied abroad in France through ISEP for one year and studied abroad in Italy two times on short-term programs. She has worked as a study abroad and international education professional for over 12 years and brings to UVM experience in international crisis response management, study abroad program development and administration, intercultural training, team mentorship, and student development. She has served on the ISEP council of advisors and is actively engaged in international education professional organizations including NAFSA, the FORUM, AIEA, and the Global Leadership League. Caylie is from Baltimore, Maryland and enjoys spending time with her family, two dogs, and traveling.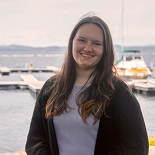 Hayley Barriere
Hayley is the Education Abroad Programs Coordinator at the Office of International Education and started at UVM in 2022. Hayley primarily works with faculty-led Travel Study programs. Originally from Shaftsbury, Vermont, she is a UVM alum and graduated in 2019 with a degree in Global Studies. As an undergrad, she studied abroad for a semester in the Netherlands and wrote a bachelor's thesis on the ways immigrant criminality is represented in the media. Hayley also held several student-employment positions at the OIE as a student, and then worked full-time in the front office for a year after graduating. After a two-year hiatus, Hayley is excited to be back at the OIE in a new role! In her free time, she enjoys riding her bike, skiing, searching for the best creemees in the state, and tending to her houseplants.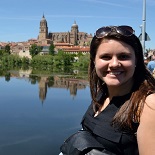 Carolyn Bernegger
Carolyn is a Study Abroad Advisor at the Office of International Education and has worked at the University of Vermont since 2017. Carolyn graduated from the University of Vermont in 2014 with a bachelor's degree in Spanish. She is a member of the National Collegiate Hispanic Honors Society, Sigma Delta Pi. Carolyn has studied, volunteered, and worked abroad. Since beginning her role at UVM, she has served as a selection panelist for the Institute for International Education's Benjamin A. Gilman Scholarship and Generation Study Abroad Travel Grant and has presented regionally on non-traditional study abroad locations. Carolyn has the pleasure of serving as the staff advisor for UVM's Scratch That a cappella group. In her free time, Carolyn enjoys leading a Spanish conversation group at the Community Senior Center, singing, and strolls along the Burlington waterfront.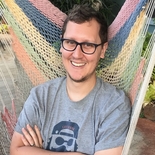 Alexander Lindsay
Alexander is a Study Abroad Advisor and has worked at UVM since 2018. He also manages relationships with study abroad providers and UVM Exchange sites, and collaborates closely with campus partners to make sure study abroad offerings are meeting the needs of our students. Alexander completed his undergraduate degree at Gettysburg College and his master's degree at the School for International Training, completing a capstone research project on the gender gap in study abroad. During his undergraduate degree he studied abroad in South Africa, and later he co-led a summer program to Mongolia. Before moving to Vermont, he worked at nonprofit institutions in Washington D.C., and held other international education positions at the University of New Hampshire and University of Delaware. Alexander also travelled to Japan in June 2023 on an Fulbright Award for International Education Administrators. In his free time, Alexander enjoys exploring outdoors, playing video games, and the antics of his greyhound Bigby.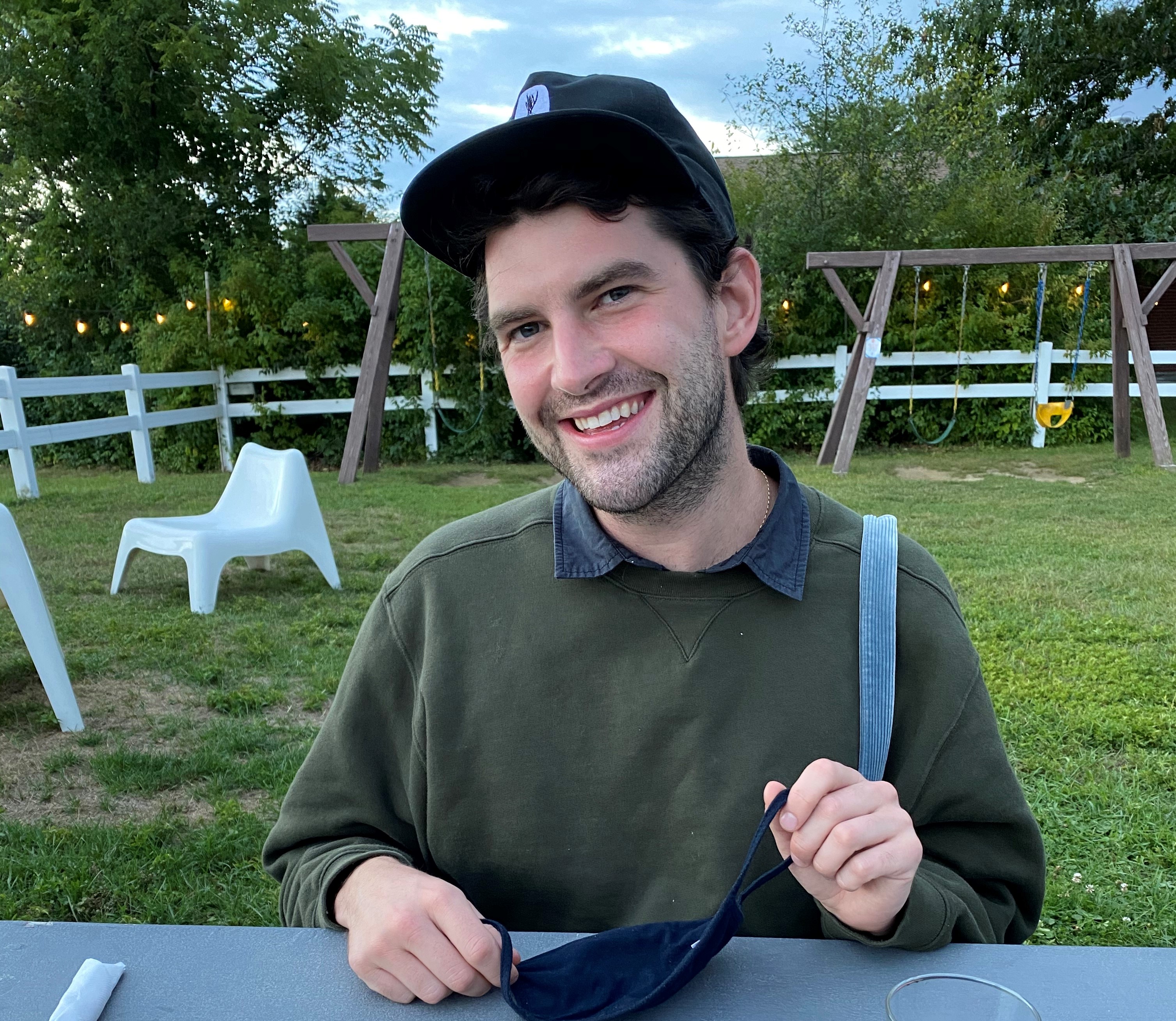 Patrick Carton
Patrick joined UVM as a Study Abroad Advisor in the Office of International Education in 2023. A native Vermonter and UVM alumni, he received a B.A. in Spanish language from UVM and studied abroad in Oaxaca, México. Patrick received an M.A. in Spanish Language from the Middlebury College Language School in Madrid, Spain. After earning his Master's, he returned to Vermont to teach beginner and intermediate Spanish at a boarding school where he also served as a resident advisor, student advisor and intramural ski coach. During summer 2022, Patrick led a five-week immersive language study abroad program for high school students, which included over seven different cities in Spain. In addition to travel and language, Patrick also enjoys biking, cooking, and playing the guitar. He is very excited to begin this new journey as a member of the UVM OIE staff!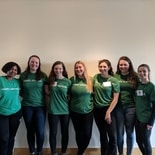 Peer Advisors
Our Peer Advisors are UVM students who have returned from study abroad. Their job is to help you through the study abroad process. 
International Student, Scholar, and Employee Services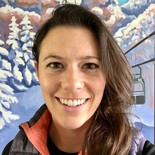 Sarah Denu                                                                                                                                                                          Sarah is an International Student and Scholar Advisor and has worked at UVM since 2018. She advises on issues of non-immigrant student visa status maintenance, practical training opportunities, and other federal and institutional policies as they relate to UVM's international student population. She also supports students through academic and cultural adjustment challenges and coordinates the Community Host Program and Cultural Kitchen series. Sarah completed her bachelor's degree in Global Studies in 2012 from UVM. As part of her UVM experience, Sarah spent a semester studying abroad and putting her Spanish minor to use at the Universidad Nacional in Heredia, Costa Rica. She received her master's degree in English with a specialization in Teaching English as a Second/Foreign Language in 2017 from Colorado State University. Sarah has visited Russia, parts of Western Europe, and countries throughout Central America and the Caribbean. In her free time, Sarah enjoys skiing, snowboarding, and playing guitar.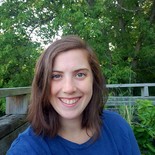 Emma Huse
Emma Huse joined the OIE in 2019 and currently serves as the International Scholar and Employee Program Manager. In this role, Emma leads the OIE's services for international scholars, faculty, and employees, which includes advising, immigration compliance and filing of casework, and community building. Emma also participates in advising of UVM's international student community. Emma earned her master's degree in International Education from the School for International Training, and prior to her experience in international higher education she worked for nearly five years as an immigration paralegal focused on employment-based immigration for academics, researchers, and medical professionals. She spent a semester studying in France, worked briefly in Iceland, and loves traveling in the mountains, both in the USA and around the world. Outside of the office, Emma enjoys spending time hiking, cooking, and searching for the best spots by Lake Champlain to read in her hammock.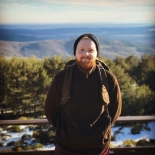 Brandon Dayton                                                                                                                                                                  Brandon Dayton is an International Student and Scholar Advisor and started at UVM in 2023. Brandon advises on issues of non-immigrant student visa status maintenance, practical training opportunities, and other federal and institutional policies as they relate to UVM's international student population. He also runs the OIE's "buddy program" and will be running the community service program starting in fall 2023. Brandon obtained a bachelor's degree in Linguistics, French, and Italian at Indiana University. He also obtained a master's degree from the Universidad de Alcalá in International Education, with a focus in teaching English as a second language. Brandon spent 7 years living abroad in Europe (Italy, France, and Spain). He has also traveled to Africa, Asia, and Central America.  Brandon enjoys traveling when possible, eating new foods, playing video games, and hanging out with his corgi.
Administrative Staff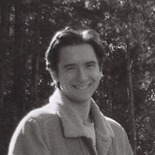 James Thomas                                                                                                                                                                 James Thomas joined the OIE as Office Manager in 2022. As Office Manager, James oversees the day-to-day operations of the OIE front office and ensures that all those who come through our office are met with warm greetings and given the services they need.  A UVM alum, James studied Political Science and Russian language and graduated in May of 2022. While at UVM, James worked with the Davis Center as a Technical Assistant for events and was the Technical Director for the UPlayers student-run theatre club. In their free time James enjoys reading and playing the guitar.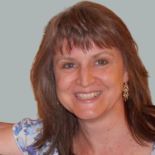 Nancy Martinez                                                                                                                                                                    Nancy is the Finance & Travel Abroad Administrator at OIE and joined UVM in 2022. She handles the financial transactions for OIE programs and shepherds those processes within the greater UVM institution. With an M.S. in International Business from San Diego State University, and experience in international operations and marketing, she supports the business side of international education. She worked and lived in Switzerland for over 4 years, was a former exchange student, studied Spanish in Ecuador, French in Switzerland, and in general traveled extensively overseas. As a veteran global traveler she loves helping students access international exchanges. In her free time she can be found making fondue, hiking a new trail, or traveling.
Interested in getting in touch with one of our staff members?  Click here for contact information.