2021-2022 Graduate Teaching Assistants of the Year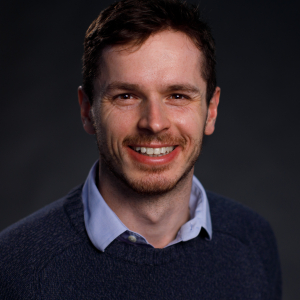 Colin Giles, Mathematics Doctoral Program
Lecture Instruction Category
Colin Giles is a graduate student in the Department of Mathematics and Statistics at the University of Vermont (UVM), pursuing a Ph.D. in mathematics. Colin received his undergraduate degree in 2018 at the University of Wisconsin-La Crosse (UWL) with majors in mathematics and physics. After graduating, Colin spent a year working a variety of different jobs including time at a vineyard and winery, as a substitute teacher, and at a credit union. In the fall of 2019, Colin returned to his studies as a postbaccalaureate student at Iowa State University (ISU). After a year at ISU, Colin began his graduate studies in mathematics at UVM in the fall 2020.
As a graduate student, researcher, and teacher, Colin hopes to demonstrate his passion for learning in general and mathematics in particular. Colin's research interests have primarily been in combinatorics, but he is also interested in many other areas of pure and applied mathematics, including algebraic geometry (and its applications), machine learning, and complex systems.
This summer, Colin will be an intern at NASA's Goddard Space Flight Center, working with a group on mathematics of the near space network. As graduate teaching assistant (GTA), Colin strives to encourage his students to have a growth mindset as they work through the struggles inherent to studying mathematics and hopes to make the beauty of learning and understanding mathematics more accessible. Additionally, Colin enjoys reading, taking walks, hiking, skiing, and spending time with those people he loves.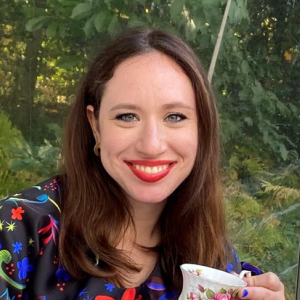 Lily Shapiro, Biology Master's Program
Lab Instruction Category
Lily Shapiro is a third-year master's student in the Agnarsson lab within the Department of Biology at the University of Vermont (UVM). Before transferring to UVM, Lily attended the University of Toronto for a year before transferring to UVM where in 2019 she earned her B.S., majoring Biology and minoring in Geology. As an undergraduate, Lily worked as a researcher in the Agnarsson Lab. Her work in the lab sparked a love for her eventual focal spider group, and she decided to pursue her graduate studies in this area. Her research work revolves around understanding the genesis of biodiversity in island systems. Lily is focused on deciphering the phylogenetic structure and biogeographic history of the araneid spider genus Micrathena within Caribbean archipelagoes and surrounding continental regions.
As a GTA within the Biology Department, Lily strives to underscore the importance of natural history collections and the evolutionary and ecological significance of arthropods on local and global scales. As a primary goal in her classes, she strives to help alleviate phobias surrounding insects and spiders. Working as a GTA has been one of the most positive and fulfilling aspects of her graduate studies, and she hopes to incorporate teaching into her future career. She additionally enjoys drawing and painting, spending time with her dog Wilma, and nurturing an ever-growing orchid collection.
2021-2022 Outstanding Doctoral Dissertation Award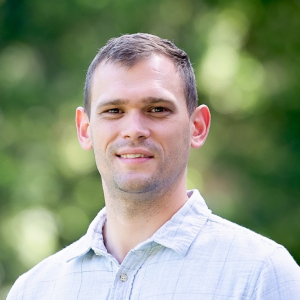 Reed Gurchiek, Ph.D., G'21, Mechanical Engineering
Basic and Applied Sciences Category
Reed Gurchiek received a Bachelor of Science degree in Exercise Science with a minor in Mathematics from Cumberland University. He received Master of Science degrees in Exercise Science and Engineering Physics at Appalachian State University where he focused his research on developing methods for quantifying athletic performance in out-of-lab environments using wearable sensors. He continued his research in this area at the University of Vermont (UVM)under the supervision of Dr. Ryan McGinnis. At UVM, Reed's work aimed to improve patient care by enabling clinicians to continuously monitor health outcomes that were previously measured only with expensive and immobile equipment. His novel approach, which involved combining machine learning and physics, was the first to simulate the contraction of muscles during walking and estimate the force and power developed by individual muscles using only wearables. Importantly, these methods require only a few sensors and have been the impetus behind the development of an instrumented knee brace for monitoring patients with compromised musculoskeletal health. The IP for this system has high commercial potential and his algorithms have already been licensed to industry partners.
Reed is currently a Wu Tsai Human Performance Alliance Postdoctoral Fellow at Stanford University where he uses techniques in optimal control and musculoskeletal simulation to study muscle strain injuries.
The Outstanding Doctoral Dissertation Award recognizes exceptional work on behalf of a doctoral student, as demonstrated by their dissertation, including significant contributions to their field of study.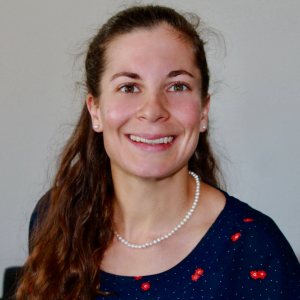 Mariana Wingood, P.T., D.P.T., M.P.H., Ph.D., G'21, Interprofessional Health Sciences Program
Social Sciences, Humanities, and Creative Arts Category
During her three years as an undergraduate, Mariana Wingood completed a bachelor's degree in Biology, minoring in Health Science and Athletic Coaching. In 2009, she started a three-year Doctorate in Physical Therapy (DPT) program. While working as a physical therapist, Mariana focused on providing high-quality physical therapy care to older adults and became a Certified Exercise Expert for Aging Adults (CEEAA) and a Board-Certified Geriatric Specialist. As a clinician, Mariana considered the complexities of how best to disseminate research and knowledge meant to improve the quality of care for older adults. Grappling with this complicated issue, she started taking research classes as part of the Graduate Certificate in Epidemiology. While taking biostatistics, she fell in love with data and decided to pursue a Ph.D. in Interprofessional Health Sciences, which meant stopping full-time patient care, addressing her fear of statistical analyses, and realizing that she can become a scientific writer even if English is her third language. After seeking advice from multiple mentors, she submitted her application, and in the fall 2018 she began as a full-time Ph.D. program
As a doctoral student, Mariana sought out mentorship from Dr. Nancy Gell and Dr. Denise Peters, two researchers with interests similar to hers: older adults, preventative care, and physical activity. With their help, she focused on identifying how physical therapists who treat patients 50 years and older use physical activity promotion and prescriptions. In addition to identifying current practice patterns, Mariana wanted to examine the clinical barriers stopping physical therapists from incorporating physical activity in their day-to-day clinical practice. She learned that physical therapists are not using standardized assessments to identify physical activity barriers and developed a new tool called the Inventory of Physical Activity Barriers (IPAB). The IPAB helps initiate the conversation about physical activity barriers and solutions. She discovered that while the tool is a great first step in the clinical setting, physical therapists need additional guidance on empowering their patients to initiate or increase their level of physical activity. In order to continue strengthening her skills as an independent researcher, Mariana is completing a one-year post-doctoral fellowship through Academy Health and a two-year post-doctoral fellowship through the New England Geriatric Research Education and Clinical Center (GRECC) at the VA in Boston, where she is developing and implementing interventions that provide physical therapists with step-by-step guidance on addressing inadequate physical activity levels among patients 50 years and older.
The Outstanding Doctoral Dissertation Award recognizes exceptional work on behalf of a doctoral student, as demonstrated by their dissertation, including significant contributions to their field of study.
2021-2022 Outstanding Master's Thesis Award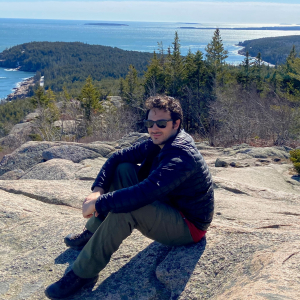 Ben Liebman, M.S.
Master of Science in Pharmacology Program
Ben Liebman received his B.A. in molecular biology and biochemistry from Hampshire College prior to coming to UVM in 2018 to pursue a M.S. in Pharmacology. For his graduate studies, Ben worked with Dr. Jeffrey Spees in the Larner College of Medicine. In his research work for his thesis, Ben developed unique growth factor:immunoglobulin (GF:IgG) complexes that were designed to treat ischemic tissue injury (e.g., heart attack).
In collaboration with the Spees Lab Team, Ben assessed the protective capacity of GF:IgG complexes with the use of a clinically-relevant large animal (pig) model of myocardial ischemia. Much to the team's excitement, treatment with GF:IgG complexes preserved jeopardized myocardial tissue and electrical conduction across zones with infarction.
The preliminary data collected during Ben's thesis work contributed to a recently awarded NIH phase I STTR grant that will be used to optimize and further test GF:IgG complexes (a.k.a. VasaPlex) with the goal of paving the way for a human pilot trial. Multiple patent applications to cover various forms of GF:IgG complexes resulted from the work of Ben and Dr. Spees.
Ben is currently working as Director of Innovation and Drug Development at Samba BioLogics, Inc., a biotech start-up founded in Vermont by Dr. Spees. Ben continues his work developing novel cardioprotective compounds to treat ischemic tissue injury. He is also applying to M.D./Ph.D. programs with the hope of continuing his pursuit of translational science and applications that may one day be used to treat patients.
The Outstanding Master's Thesis Award recognizes exceptional work on behalf of a Master's student, as demonstrated by their thesis, including significant contributions to their field of study.
2022-2023 Thomas J. Votta Scholarship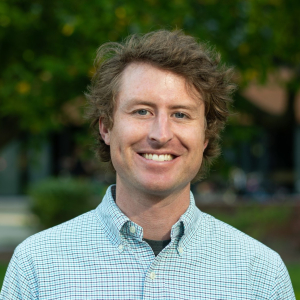 Daniel Pratson, Ph.D. student in the Rubenstein School of Environment and Natural Resources
Daniel spent his formative years growing up and exploring in Southern Maryland, a region whose culture is informed both by a rural, agrarian past and recent expansive development. As a result, he is interested in understanding the diverse relationships among people and nature. Daniel works with Professors Rachelle Gould, Brendan Fisher, and Tony D'Amato and is currently researching decision-making of maple syrup-producing forest landowners. Specifically, he is interested in shedding light on whether incentivizing forest management for multiple ecosystem services aligns (or not) with landowner values. Daniel hopes this work can inform conservation initiatives, aiming to support human-nature relationships and livelihoods through sustainable natural resource use.
Daniel is also interested in the role education plays in human-nature relationships. He has worked in various outdoor education settings and earned his M.S. conducting research on environmental education organizations across the United States. Daniel has also worked as a lab analyst for a municipal water treatment facility and instructed chemistry and physics classes as a high school teacher.
In time outside of work, Daniel enjoys biking and taking his sailboat out on Lake Champlain.
The Thomas J. Votta Memorial Fund is established by the friends and family of Tom Votta to provide annual scholarship assistance to UVM graduate students in the Grossman School of Business, College of Engineering and Mathematics, or Rubenstein School of Environment and Natural Resources who, like Tom, wishes to make a difference in solving environmental problems and using environmental best practices to meet this goal.
2021-2022 Dr. Roberto Fabri Fialho Research Award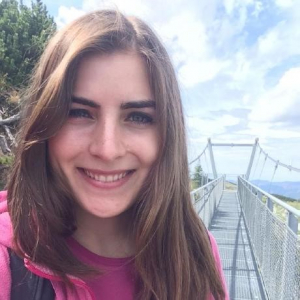 Csenge Petak, Biology Graduate Program

Csenge is a third-year Ph.D. candidate in Dr. Melissa Pespeni's lab. She is interested in the evolution of evolvability. That is, how past selection influences the speed and direction of future evolution. For her doctoral research, she focuses specifically on how development and gene regulation evolve under changing environmental conditions and how this in turn influences evolution. She uses whole-genome population genomics to identify signatures of selection in populations of purple sea urchin, as well as computational modeling of gene regulatory networks.
Csenge was born and raised in Hungary and completed her B.S. in biology at the University of Southampton (UK). At UVM, she completed a Certificate in Complex Systems and Data Science and is an active QuEST (Quantitative Evolutionary STEM Training Program) trainee. In her spare time, Csenge loves to rock climb, hike, and dance.
The Fialho Research Award is given annually to a University of Vermont doctoral student in support of their research in areas related to ecology, evolution, population genetics, or animal behavior. The funds are awarded in memory of Roberto Fabri Fialho, Ph.D., Biology.
2022-2023 Rodney L. Parsons Anatomy and Neurobiology Award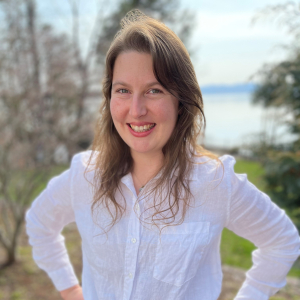 Helaina R. Stergas, Biology Graduate Program
Helaina R. Stergas grew up in a small, rural community in upstate New York where, early on, she found herself fascinated with the intricacies of "life" and the sciences. She received her B.S. in biological science at the University of Vermont. Helaina began her work investigating early retinal development and neuronal migration in the zebrafish model organism with Dr. Alicia Ebert as an undergraduate. She became intrigued by the intersection of cellular communication and central nervous system development and decided to extend her time in the Ebert Lab by completing the Accelerated Master's Program (AMP) in Biology. After graduating with her M.S., she took a gap year to explore her other passions outside of research – travel, hiking, the outdoors, and dog ownership – before returning to the University of Vermont and the Biology Graduate Program to pursue her doctoral degree, once again as a member of the Ebert Lab.

In her current dissertation project, Helaina studies the roles of cell signaling molecules in neuronal patterning of complex central nervous system structures, with a focus on the retina. Her project utilizes both organismal phenotype investigation and, in collaboration with Dr. Bryan Ballif, biochemistry and proteomics to compare neurodevelopmental roles of related families of signaling molecules. Helaina is not only passionate about the intricacies of organismal development, but also about teaching and mentoring, science communication, and accessibility. To her, helping to develop the way students and the public see the scientific world has been the most rewarding experience of her Ph.D. program. She hopes to continue to cultivate excitement and instill understanding in science during the rest of her time here at UVM and beyond.

Dr. Rodney L. Parsons joined UVM as Assistant Professor of Physiology in 1967. In 1979, he became chair of the then Department of Anatomy and re-purposed it to establish one of the first Anatomy and Neurobiology departments in the country. He was the founding and only chair of that department, which merged with the Department of Neurology in 2012 to become the Department of Neurological Sciences, integrating basic and clinical science under one department. The goal of the Parsons Award is to support outstanding graduate students who demonstrate excellence in both neuroscience research and teaching in any broadly defined anatomical science, the disciplines which Dr. Parsons played a key role in the growth and evolution of at UVM.
2021-2022 Sustainable Campus Fund Innovation Research Project Proposal Winners
Masoumeh Khodaverdi
Ph.D. student, Plant Biology Program.
Project: Climatic and genetic determinants of biomass production and yield in the temperate model grass Brachypodium distachyon.
LAY SUMMARY
Population growth and climate change are threatening the sustainability of our planet's natural resources. Plants are sources of clean and renewable energy that can be used as an alternative to fossil fuels. Among the flowering plants, grasses comprise the fourth largest family that not only provide food crops, but also produce biomass that can be harnessed for biofuel production. Most plant biomass is produced before flowering, which makes flowering time a major determinant of biomass yield. Furthermore, flowering time, biomass, and grain yield are all affected by temperature that is set to increase under global warming. In this project, we aim to study the climatic and genetic factors that are responsible for the changes in plants' flowering time, and therefore changes in their biomass yield, under different thermal conditions. For this purpose, we will conduct experiments on seeds from different populations of the grass temperate model species Brachypodium distachyon. By targeting populations collected from a variety of geographical localities, we hope to gain better insights into the role of native climate in shaping biomass and yield traits under different temperatures. Results of this study will be useful in designing optimal setups for growing plants with maximal biomass yield, which in turn, can lead to increased and sustainable production of renewable biofuels.

Hannah Lacasse
Ph.D. Candidate, Department of Community Development and Applied Economics
Project: Metrics for hemp as a contributor to sustainable and resilient agricultural systems: Variations in geography and scale from Vermont, Kentucky, and Colorado producers
LAY SUMMARY
Farmers across the country are looking to hemp as a contributor to financial and on-farm diversity. Hemp's versatility in cultivation and end-use processing make it a viable target for value-added products and its properties make the crop a potential sustainable input for otherwise conventional products, such as fabrics and plastics. Hemp's potential contributions to sustainable agricultural systems cannot be realized without considering the social, ecological, and economic factors at each stage of the value chain. A recent USDA Agricultural Research Service (ARS) Food Systems Research Center white paper on metrics for value-added products in Vermont identifies several data gaps that prevent a comprehensive understanding of hemp as a contributor to sustainable food systems. This project seeks to fill these data gaps by collecting information on environmental, economic, and socio-political indicators associated with hemp, thereby addressing Sustainable Campus Fund goals of engagement in research related to social equity, ecological health, economic viability, and human values and behavior. Specifically, this project will survey registered hemp producers in Vermont, Kentucky, and Colorado to obtain information on sustainable hemp indicators and understand the decisions, values, and challenges associated with participation in the hemp industry. Project findings will provide a baseline understanding of how hemp production varies by geography and scale, contributing to a more robust comprehension of how the sector can move towards on-farm and sector-wide sustainability. By addressing explicit needs from hemp stakeholders, this project will support growers and processors and advance hemp's ability to contribute to resilient and sustainable agricultural systems.
Hannah Shafer
Ph.D. student, Plant Biology Program
Project: Functional Diversification of FLOWERING LOCUS T (FT)-like Genes in Pooideae Grasses
LAY SUMMARY
This project aims to engage in research on sustainability through the exploration of grass genetics. As climate change progresses, and the human population continues to grow, agricultural practices must be improved to increase crop yields more sustainably. Overall, understanding the natural evolution of grasses, especially traits related to flowering, can help optimize agricultural production both economically as well as ecologically. More specifically, we aim to understand if the diversification of FT-like genes can explain shifts in how annual versus perennial plant flowering responds to devernalization. The results of the research will be a critical jumping-off point for developing perennial crops with well-understood flowering regimes. This work aligns with the SCF mission of increasing sustainable practices at UVM and will undoubtedly further our understanding of how to create a more regenerative future of agriculture.
Patrick Shafer
MS Candidate, Food Systems Graduate Program
Project: Consumer acceptance of insect-based foods among university students in New England
LAY SUMMARY
Dietary shifts to protein sources requiring fewer inputs are required to meet an expected 75% increase in protein production to feed the expanding global population. Simply improving existing agriculture will
not be enough to meet this demand–innovative solutions are necessary. Edible insects are increasingly
receiving attention as alternative proteins that can boost the sustainability of food systems. Insects are
nutrient dense as they contain up to 70% protein, and are high in fiber, amino acids, and micronutrients.
Farming insects is highly environmentally sustainable, as they have high feed efficiencies, low
greenhouse gas emissions, minimal space requirements, and can be fed with food waste and agricultural
byproducts. Insects may therefore help meet the growing demand for environmentally-friendly protein,
particularly among university students. However, insects are not yet on the menu for most US
consumers. This study will explore the perceptions of insect-based foods among UVM students by
hosting focus groups where students will sample pita sandwiches containing falafel made with
mealworms. The goal of this study is to support a perspective that university students are potential early
adopters of edible insects, and they may help this sustainable protein source establish a foothold in US
markets.
(Note: the Sustainable Campus Fund was previously known as the Clean Energy Fund)
Past Student Awards Recipients
Past Clean Energy Fund Innovation Research Project Proposals (now Sustainable Campus Fund):
2020 - Irfan Tahir, Mechanical Engineering Graduate Program
2020 - Ceres Rafiq, Materials Science Graduate Program
2019 - Libin Lian, Materials Science
2018 - Lindsay Barbieri, Natural Resources; Alex Neidermeier, Natural Resources; Robin Rice, Materials Science
Past Outstanding Thesis and Dissertation Award Recipients:
    Dissertation Category
    2021 - Loren Bowley Dow, ELPS Program (Social Sciences, Humanities, and Creative Arts Category)
    2021 - Sam Kriegman, Computer Science (Basic and Applied Science Category)
    2020 - Elias M. Klemperer, Clinical Psychology Doctoral Program
    2019 - Sarah E. Cleary, Chemistry Graduate Program
    2018 - Rajiv Jumani, Cellular, Molecular and Biomedical Sciences
    2017 - Tianxin Miao, Bioengineering
    Thesis Category
    2021 - Jo Martin, Mathematics Master's Program
    2020 - Mauricio Pereira, Mechanical Engineering Master's Program
    2019 - Lukas Adamowicz, Mechanical Engineering Graduate Program
    2017 - Social Sciences/Humanities - Caitlin Morgan, Food Systems
    2017 - STEM/Health Discipline - Alison Denn, Geology
Past Rodney L. Parsons Anatomy and Neurobiology Award Recipients: 
   2021 - Melissa Boucher, Neuroscience
   2020 - Patrick Mullen, Neuroscience
   2019 - Katharine Beca, Neuroscience
   2018 - Megan Perkins, Neuroscience
   2017 - Riley St. Clair, Neuroscience
   2016 - Estelle Spear, Neuroscience
Past Graduate Teaching Assistant Award Recipients:
    2021 - Wilson Captein, Clinical Psychology Program (Lab Instruction Category)
    2021 - Calum Buchanan, Mathematical Sciences (Lecture Instruction Category)
    2020 - Patrick Mullins, Mathmatics and Statistics (Lecture Instruction Category)
    2020 - Bijay K.C., Civil and Environmental Engineering (Lab/Field Category)
    2019 - Laboratory Instruction - Bijay K C, M.S., Civil and Environmental Engineering Doctoral Program
    2019 - Lecture Instruction - Patrick Mullins, Mathematics Master's Program
    2018 - Laboratory Instruction - Lauren Ash, Biology Graduate Program
    2018 - Primary Instruction - Cassie van Stolk-Cooke, Clinical Psychology Graduate Program
    2017 - Primary Instruction - Virginia Peisch, Clinical Developmental Psychology Program
​    2017 - Laboratory Instruction - Emily Mikucki, Biology Graduate Program
    2016 - Lecture Instruction - Abigail Ross, Complex Systems and Data Science
​    2016 - Laboratory Instruction - Nicholas D'Alberto, Neuroscience Graduate Program
​    2015 - Nicole Lafko, Psychology
    2014 - Alice Newman, Geology, and Vincent M. Mugisha, Educational Leadership and Policy Studies
    2013 - Benjamin Green, Animal Science, and Taylor Sacco, English
    2012 - Amy Paysnick, Psychology
    2011 - Julia McQuade , Psychology
    2010 - Kirsten Stor, Mathematical Sciences
    2009 - Victoria Marini, Psychology
    2008 - Derek Strong, Anatomy and Neurobiology
    2007 - Amanda Getsinger, Geology
    2006 - Patricia Connolly, English
    2005 - Krishnan Venkataraman, Microbiology and Molecular Genetics
    2004 - Stevenson Flemer, Jr., Chemistry
Past Roberto Fabri Fialho Awardees:
    2021 - Erika Bueno, Plant and Soil Science
    2020 - Raquel Asuncion Lima Cordon, Biology
    2019 - Emily Mikucki, Biology
    2018 - Lauren Ash, Biology
    2017 - Allison Hrycik, Biology
    2016 - Susan Fawcett, Plant Biology
    2015 - Samantha Alger, Biology
    2014 - Michael Herrmann, Biology
    2012 - Ashley Steere, Biochemistry
    2010 - Chun Yang, Biology
    2009 - Laura Bermingham, Biology
Past Thomas J. Votta Scholarship Recipients:
    2022 - Liza Morse, Rubenstein School of Environment and Natural Resources
    2022 - Taylor Smith, Sustainable Innovation, Grossman School of Business
    2021 - Elizabeth Duffy, College of Engineering and Mathematical Sciences
    2020 - Taran Catania, Sustainable Innovation, Grossman School of Business
    2020 - Kristin Raub, Gund Graduate Fellow, Rubenstein School of Environment and Natural Resources
    2019 - Joseph Ament, Gund Graduate Fellow, Rubenstein School of Environment and Natural Resources
    2018 - Bonnie Reese, Rubenstein School of Environment and Natural Resources   
    2017 - Jack Reed, College of Engineering and Mathematical Sciences   
    2016 - Courtney Hammond Wagner, Rubenstein School of Natural Resources
    2015 - Samnuel Parker, Rubenstein School of Natural Resources
    2014 - Chester Harvey, Rubenstein School of Natural Resources
    2014 - Laura Yayac, Field Naturalist and Ecological Planning
    2012 - Julie Nash, Rubenstein School of Natural Resources