2019-20 Clean Energy Fund Innovation Research Project Proposal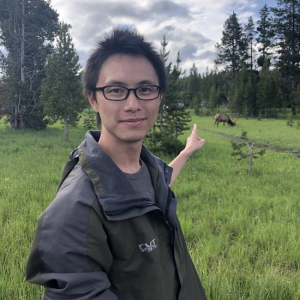 Libin Liang, Materials Science Graduate Program
Libin Liang, a student in the Materials Science Graduate Program, was awarded funding through the Clean Energy Fund for a project proposal supporting students' visions of the University of Vermont running on clean, locally produced renewable energy.
Libin Liang received his master's degree in China, where he became interested in researching nano material and the relationship between material structure and property. After coming to the United States in 2015, he joined Madalina Furis' research group and was pleased to find that they were also conducting fundamental research about the material structure and property for semiconductor application. Liang joined the research group his second semester, where he learned experimental techniques such as open-space photoluminescence setup, pen-writing deposition method and basic optical alignment knowledge. When he moved to the new STEM complex, Discovery Hall, Liang learned to rebuild all of the experiment setups on optical bench. After this experience, Liang felt confident to carry out his own research and began to study the electronic states within small molecule ordered thin film.
Liang studies the electronic states orientation and the effect of applying strain on them within small molecule ordered thin film, where strain-enhanced photoluminescence is observed at room temperature. With the help of the Clean Energy Fund, it will be possible for Liang's group to apply a similar technique under low temperature, and to explore the enhancement mechanism, which would benefit the OLED development. The priority for the grant would be building the novel cryostat stat with build-in stretching unit. After this, he would spend most of his time running low temperature experiments with liquid Helium. If the results are positive, Liang plans to expand his range of projects, while studying derivatives of the small molecule.
2019-20 Rodney L. Parsons Anatomy and Neurobiology Award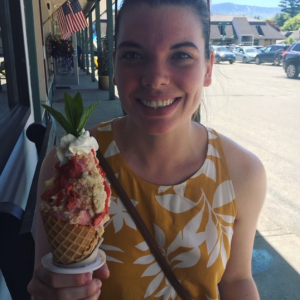 Katharine Beca, Neuroscience Graduate Program
The University of Vermont Graduate College is pleased to announce that the recipient of the 2019-2020 Rodney L. Parsons Anatomy and Neurobiology Award is Katharine Beca, a doctoral student in the Neuroscience Graduate Program.
Katharine was born and raised in Chazy, a small town right across Lake Champlain in New York State. Prior to attending UVM, she received her Bachelor of Science degree in chemistry from St. Michael's College, a small liberal arts college in Colchester, VT. There, she had her first experience with scientific research studying inorganic chemistry and mixed metal oxide catalysis. Upon taking several psychology and biology classes at St. Mike's, in addition to a summer internship at Columbia University in a PET research lab, she became excited at the prospect of studying neuroscience more deeply. Since she loved Vermont so much, she jumped right into the Neuroscience Graduate Program at UVM.
Now, as a Ph.D. student, she keeps busy as a member of Margaret Vizzard's Lab studying the neural control of the bladder using rodent models of bladder inflammation as well as chronic stress. She is also concurrently pursuing a Certificate of Graduate Study in Healthcare Management and Policy within the Public Health department at UVM. In the future, she hopes to use her Ph.D. to teach within academia and/or venture out of academia into the public or private sector to combine her knowledge of science and policy to be an advocate for issues faced by scientists. In the meantime, you can probably find her playing with her dog, driving long distances for large ice cream cones, or spending time with her family.
Dr. Rodney L. Parsons joined UVM as Assistant Professor of Physiology in 1967. In 1979, he became chair of the then Department of Anatomy and re-purposed it to establish one of the first Anatomy and Neurobiology departments in the country. He was the founding and only chair of that department, which merged with the Department of Neurology in 2012 to become the Department of Neurological Sciences, integrating basic and clinical science under one department. The goal of the Parsons Award is to support outstanding graduate students who demonstrate excellence in both neuroscience research and teaching in any broadly defined anatomical science, the disciplines which Dr. Parsons played a key role in the growth and evolution of at UVM.
2018-19 Outstanding Doctoral Dissertation Award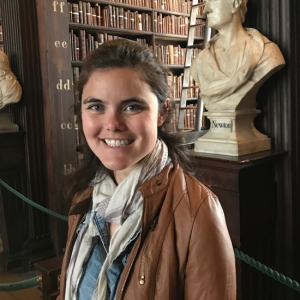 Sarah E. Cleary, PhD, Chemistry Graduate Program
Sarah was born and raised in the Burlington area, and was interested in science from a young age. During her undergraduate studies at Bates College, she found her love for organic chemistry and completed her senior thesis on the topic. Between undergrad and graduate school, she had an internship with Seventh Generation that gave her hands-on experience formulating household cleaning products using nontoxic ingredients made from renewable sources. This ability to combine chemistry with sustainability influenced her goals for graduate school and beyond.
Sarah was an organic chemistry PhD student, and her work in Professor Matthias Brewer's group focused on improving the efficiency and economy of organic chemical reactions. Specifically, Sarah helped to discover and develop a new method that forges carbon-carbon bonds in a way that minimizes energy and material input, as well as waste. Since carbon-based molecules are present in all aspects of life, academia and industry regard it as essential to discover ways to produce these molecules in cheaper and cleaner ways.
Sarah is now a postdoctoral researcher at the University of Oxford where she works with a renewable, recyclable, and biodegradable catalyst that promotes common organic chemistry reactions. Her main objective is to bring this new technology up to an industrial scale, thus providing a green alternative to current chemical industry processes.
The Outstanding Doctoral Dissertation Award recognizes exceptional work on behalf of a doctoral student, as demonstrated by their dissertation, including significant contributions to their field of study.
2018-19 Outstanding Master's Thesis Award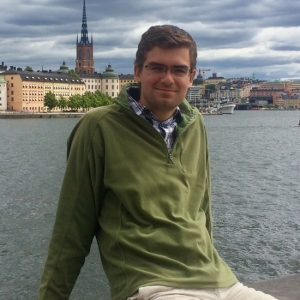 Lukas Adamowicz, Mechanical Engineering Graduate Program
Lukas Adamowicz grew up in Burlington, VT, and graduated from UVM in 2017 with a BS in Mechanical Engineering, after which he continued on for his MS in Mechanical Engineering, focusing on human biomechanics research. During his MS, Lukas helped Dr. Ryan McGinnis get his lab up and running and started several of the lab's research projects, which will provide data for many graduate and undergraduate students in novel works. Lukas has been an author on several conference papers, and given invited lectures in classes. He also has several papers in the process of being submitted. After receiving his MSME, Lukas will be working for the summer for Pfizer, developing novel methods for quantifying transitions in order to better quantify mobility and allow better informed decisions by health care through access to quantitative data.
Working under Dr. McGinnis, Lukas explored novel ways of utilizing quarter-sized inertial measurement units to estimate the angles of the hip joints, which allow for easier, cheaper, and faster diagnosis of mobility impairments. These improvements would enable earlier detection and intervention, improving treatment and prognosis for these debilitating diseases. The algorithms and data will also be shared as open-source, allowing others to utilize the data and algorithms developed easily for future work.
The Outstanding Master's Thesis Award recognizes exceptional work on behalf of a Master's student, as demonstrated by their thesis, including significant contributions to their field of study.
2018 – 2019 Graduate Teaching Assistants of the Year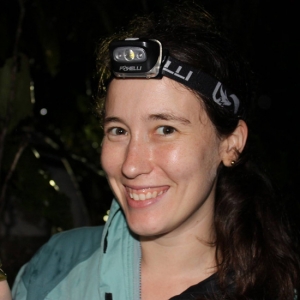 Lauren Ash, Biology Graduate Program
Laboratory Instruction Category
Lauren was raised in Tampa, FL and grew interested in the field of ecology through an introductory biology class in her sophomore year at the University of Florida. While obtaining a B.S. in Wildlife Ecology and Conservation, she had the opportunity to travel to and conduct research in Belize and Africa. She also taught for the first time as an undergraduate teaching assistant for a Wildlife Management class. After graduating, she attended University College London and received a Master of Research degree in Biodiversity, Evolution, and Conservation.
Lauren realized her love of teaching during her first hands-on teaching experience as a Vermont State Park interpreter, before starting her Ph.D. program in the University of Vermont Biology department. At Silver Lake State Park, she was able to develop and deliver educational nature programs to audiences of all ages and backgrounds. Lauren is now a fourth year Ph.D. candidate in Dr. Nicholas Gotelli's lab and has served as a teaching assistant for four years in three different Biology courses for both undergraduate and graduate students. Her research integrates field, computational, and genetic approaches to answer questions on the distribution, ecological drivers, and host-pathogen dynamics of ranavirus, the emerging infectious disease in amphibian communities. Through this research, she has had the opportunity to mentor 12 undergraduate students. Besides research and teaching, Lauren loves to travel, pet dogs, paint, and make and eat desserts.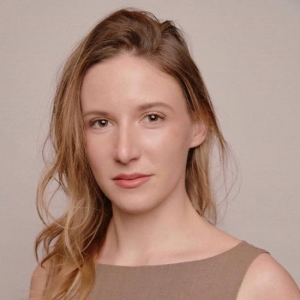 Cassie van Stolk-Cooke, Clinical Psychology Graduate Program
Lecture Instruction Category
Cassie van Stolk-Cooke is a doctoral student in the Clinical Training Program of the Department of Psychological Science at UVM. Cassie came to UVM from New York City, where she attended college and conducted research on technology-based interventions for substance use problems.
At UVM, Cassie has focused her energies on seeing patients at Vermont Psychological Services, the Department's community outpatient clinic, pursuing a research interest in the social support providers of those suffering from mental illness, and honing her teaching skills. In the classroom, she has found a passion for helping her students to hone their critical thinking and writing skills in the context of psychological science. In her free time, Cassie enjoys dancing, music, and spending time with her dog, Badger.
2018-2019 Dr. Roberto Fabri Fialho Research Award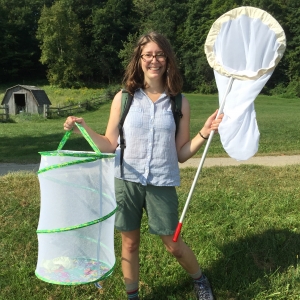 Emily Mikucki, Biology Graduate Program
The University of Vermont Graduate College is pleased to announce that the recipient of the 2018-2019 Dr. Roberto Fabri Fialho Research Award is Emily Mikucki, a doctoral candidate in the Biology Program.
Emily Mikucki is from the Hudson Valley of New York where a childhood obsession with insects transformed into a lifelong passion for butterflies and their conservation. She earned a bachelor's degree in Biology and Spanish from Bennington College where she first started researching the ecological physiology of butterflies, or how climate change affects a butterfly's ability to metamorphose. In college, her passion for education and research took her all over the world from Peru and Ecuador, to Costa Rica and Tanzania. After graduating, she interned as a conservation educator at Disney World's Animal Kingdom, and as a teaching and research assistant at the School for Field Studies Center for Sustainability in Costa Rica. Her love of Vermont, teaching, and butterflies brought her back to UVM to pursue a PhD in Biology.
She is currently a third year PhD candidate in the Biology Department working with Dr. Brent Lockwood and Dr. Alison Brody. Her research focuses on the physiological consequences of winter warming on overwintering butterflies. Through her research, Emily hopes to better understand how butterflies and other insects adapt to changes in their environment which can inform targeted conservation actions. In addition to her research, she loves teaching biology lab courses at UVM and mentoring undergraduate research students. When not in the lab or classroom, she enjoys cooking, baking, knitting, and hiking.
The Fialho Research Award is given annually to a University of Vermont doctoral student in support of their research in areas related to ecology, evolution, population genetics, or animal behavior. The funds are awarded in memory of Roberto Fabri Fialho, Ph.D., Biology.
2018-19 Thomas J. Votta Scholarship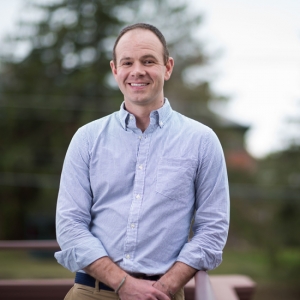 Joseph Ament, Gund Graduate Fellow, Rubenstein School of Environment and Natural Resources
The University of Vermont Graduate College is pleased to announce that the recipient of the 2018-2019 Thomas J. Votta Scholarship is Joe Ament, a Gund Graduate Fellow and PhD student in the Rubenstein School of Environment and Natural Resources.
Joe Ament graduated from The Ross School of Business at The University of Michigan, focusing on economics and finance. After spending seven years in corporate strategy in both the for- and non-profit sectors, he spent three years writing about the ecological and economic problems we now face.
In the Rubenstein School, Joe's research examines monetary theory in the context of socioecological stability. His interests lie in how monetary systems affect social justice and environmental degradation and how a socioecologically-resilient society will use money and distribute wealth. Outside of reading and writing, Joe loves to ski, bike, paint, toss bocce, and listen to Stevie Wonder.
The Thomas J. Votta Memorial Fund is established by the friends and family of Tom Votta to provide annual scholarship assistance a UVM graduate student in the Grossman School of Business, College of Engineering and Mathematics, or Rubenstein School of Environment and Natural Resources who, like Tom, wishes to make a difference in solving environmental problems and using environmental best practices to meet this goal. For more information on the student awards offered through the Graduate College and to read about previous awardees, please visit our website here.
Past Student Awards Recipients
Past Clean Energy Fund Innovation Research Project Proposals:
2018 - Lindsay Barbieri, Natural Resources; Alex Neidermeier, Natural Resources; Robin Rice, Materials Science
Past Outstanding Thesis and Dissertation Award Recipients:
Dissertation Category
2018 - Rajiv Jumani, Cellular, Molecular and Biomedical Sciences
2017 - Tianxin Miao, Bioengineering
Thesis Category
2017 - Social Sciences/Humanities - Caitlin Morgan, Food Systems
2017 - STEM/Health Discipline - Alison Denn, Geology
Past Rodney L. Parsons Anatomy and Neurobiology Award Recipients:
2018 - Megan Perkins, Neuroscience
2017 - Riley St. Clair, Neuroscience
2016 - Estelle Spear, Neuroscience
Past Graduate Teaching Assistant Award Recipients:
2017 - Primary Instruction - Virginia Peisch, Clinical Developmental Psychology Program
​ 2017 - Laboratory Instruction - Emily Mikucki, Biology Graduate Program
2016 - Lecture Instruction - Abigail Ross, Complex Systems and Data Science
​ 2016 - Laboratory Instruction - Nicholas D'Alberto, Neuroscience Graduate Program
​ 2015 - Nicole Lafko, Psychology
2014 - Alice Newman, Geology, and Vincent M. Mugisha, Educational Leadership and Policy Studies
2013 - Benjamin Green, Animal Science, and Taylor Sacco, English
2012 - Amy Paysnick, Psychology
2011 - Julia McQuade , Psychology
2010 - Kirsten Stor, Mathematical Sciences
2009 - Victoria Marini, Psychology
2008 - Derek Strong, Anatomy and Neurobiology
2007 - Amanda Getsinger, Geology
2006 - Patricia Connolly, English
2005 - Krishnan Venkataraman, Microbiology and Molecular Genetics
2004 - Stevenson Flemer, Jr., Chemistry
Past Roberto Fabri Fialho Awardees:
2018 - Lauren Ash, Biology
2017 - Allison Hrycik, Biology
2016 - Susan Fawcett, Plant Biology
2015 - Samantha Alger, Biology
2014 - Michael Herrmann, Biology
2012 - Ashley Steere, Biochemistry
2010 - Chun Yang, Biology
2009 - Laura Bermingham, Biology
Past Thomas J. Votta Scholarship Recipients:
2018 - Bonnie Reese, Rubenstein School of Environment and Natural Resources
2017 - Jack Reed, College of Engineering and Mathematical Sciences
2016 - Courtney Hammond Wagner, Rubenstein School of Natural Resources
2015 - Samnuel Parker, Rubenstein School of Natural Resources
2014 - Chester Harvey, Rubenstein School of Natural Resources
2014 - Laura Yayac, Field Naturalist and Ecological Planning
2012 - Julie Nash, Rubenstein School of Natural Resources