2020-2021 Graduate Teaching Assistants of the Year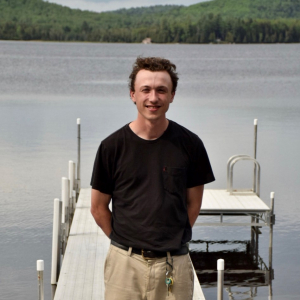 Calum Buchanan, Mathematical Sciences Ph.D. Program
Lecture Instruction Category
Calum Buchanan is a second-year graduate student in the Department of Mathematics and Statistics at UVM, pursuing a Ph.D. in mathematics. Calum received his bachelor's degree in 2017 at the same institution, with majors in Mathematics and English with a minor in French. As an undergraduate, Calum tutored and was a Teaching Assistant during the summers for the Johns Hopkins Center for Talented Youth. It was there that he found a passion for teaching – in particular, for finding intuitive ways to teach mathematics. After graduation, Calum taught English language courses in two middle schools near Nantes, France.
In 2019, Calum returned to UVM to study combinatorial graph theory under the advising of Dr. Puck Rombach. Both as a researcher and as a teacher, Calum has the goal of making mathematics accessible to a wider audience. He hopes to simplify both problems and their explanations for his students and to help them develop the intuition needed to tackle new problems on their own. Working with undergraduates has been a welcome change, and he looks forward to continuing to hone his teaching skills at UVM.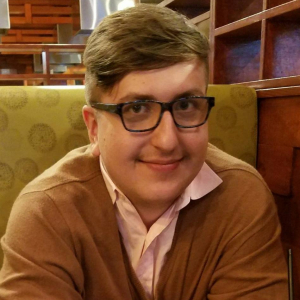 Wilson Captein, Clinical Psychology Ph.D. Program
Laboratory Instruction Category
Wilson Captein is a Ph.D. student in the Department of Psychological Science's Clinical Psychology program. Originally born and raised in Portland, OR, he had a brief sojourn in Ohio to complete his undergraduate degree before moving to Vermont to attend UVM in 2018.
Since starting at UVM, Wilson has focused on developing his clinical skills, providing therapy to clients under supervision as a predoctoral clinician at Vermont Psychological Services while also developing his research and teaching skills through collaborations both within and outside UVM. His research and clinical work both focus on the application of Minority Stress Theory to conceptualizing and treating mental health concerns among sexual minority individuals. As a GTA within the Department of Psychological Science, he strives to encourage a destigmatizing and humanizing approach to learning about how biological, psychological, and sociocultural factors combine to inform our conceptualizations of mental health diagnoses. He enjoys gardening and baking and is looking forward to cultivating an edible flower garden over the summer.
2020-2021 Outstanding Doctoral Dissertation Award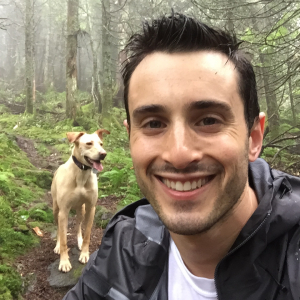 Sam Kriegman, Ph.D., G'20, Computer Science
Basic and Applied Sciences Category
Sam began his undergraduate studies at Ohio University in the fine arts. But, his explorations in digital mediums sparked a fascination with computers, which ultimately led to a bachelor's degree in applied mathematics, and later, a job as an actuary for an insurance company. It was there that he developed an interest in predictive modeling that could not be satisfied by industry. So, Sam left his job and enrolled in a graduate program at the University of Vermont.
In 2015, Sam was awarded NASA EPSCoR funding to determine how satellite imagery could be used to predict the amount of water contained within snowfall in high mountain regions. A thesis based on this research earned Sam a master's degree in statistics. After that, Sam moved on to UVM's Ph.D. program in computer science, where he would use similar techniques to design soft robots.
Over the next four years, with funding from DARPA and the National Science Foundation, Sam developed deformable robots that could continuously morph to meet new tasks and recover from injury. In collaboration with biologists, Sam demonstrated how an AI system could generate novel organisms, composed of Xenopus cells, which are popularly referred to as Xenobots. For this work, Sam and his colleagues received the 2020 Cozzarelli Prize from the National Academy of Sciences.
Sam is currently a Postdoctoral Associate at UVM, where he is creating new kinds of robots to perform useful work, accelerate scientific discoveries, and, sometimes, just for fun.
The Outstanding Doctoral Dissertation Award recognizes exceptional work on behalf of a doctoral student, as demonstrated by their dissertation, including significant contributions to their field of study.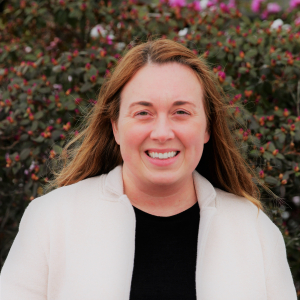 Loren Bowley Dow, Ed.D., G'20, Educational Leadership and Policy Studies Program
Social Sciences, Humanities, and Creative Arts Category
Loren, born and raised in Maine, is an eighth generation Mainer and was the first in her immediate family to attend college. She graduated with a bachelor's degree in English and Secondary Education from the University of Maine. She returned home to teach 7th grade Language Arts and became formally involved with the Mitchell Institute alumni council. The Mitchell Institute, which provided Loren with financial resources to attend college, motivated her to pursue further education and support the higher education ambitions of Maine students from underserved populations. While teaching and coaching, Loren earned her master's degree in Education from the University of Massachusetts Lowell.
Upon moving to Vermont, Loren accepted a position teaching high school English, and eventually transitioned to an academic services role in the Athletic Department at the University of Vermont where she currently advises student-athletes. Having the opportunity to continue her graduate studies led her to the Educational Leadership Educational Leadership and Policy Studies doctoral program. Once again, her interest in how colleges can better serve and retain students from first-generation backgrounds remained at the center of her work, both professionally and personally.
Through the support of her advisor, Dr. Jason Garvey, Loren reconnected with the Mitchell Institute and designed her research to examine the experiences of Mitchell Scholars who were selected as Promise Scholars. A grant from the John T. Gorman Foundation enabled the Mitchell Institute to provide additional social, personal, and financial resources to Promise Scholars – students who overcame great adversity in their family lives to attend college. Despite the many challenges facing this cohort of scholars, Loren's work revealed that first-generation and low-income college students do succeed when social support and leadership development are combined with financial assistance. As part of her study, Loren spent two nights white water rafting on the Penobscot River with the incoming class of Promise Scholars. She hopes her work will lead to further initiatives to support underrepresented students in higher education.
The Outstanding Doctoral Dissertation Award recognizes exceptional work on behalf of a doctoral student, as demonstrated by their dissertation, including significant contributions to their field of study.
2020-2021 Outstanding Master's Thesis Award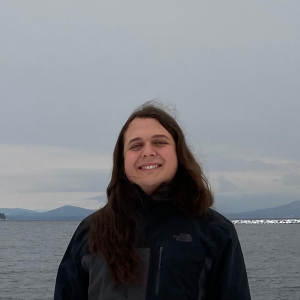 Jo Martin, M.S., G'20
Mathematics Master's Program
Jo Martin grew up in the Midwest and graduated from Oberlin College in 2016 with a bachelor's degree in Geology.  After college she worked with the IS-GEO research coordination network where she researched interdisciplinary education at the intersection of earth and data science.  While passionate about earth science questions, Jo discovered a love of pure math, thanks to some excellent professors, and came to UVM in 2018 to pursue a master's degree in mathematics.
At UVM Jo worked as a teaching assistant in the Geology Department and began research in graph theory with Professor Puck Rombach.  In her master's research she looked at how global graph properties influence a new graph property, the guessing number, which is related to information flow through networks, and is a very fun guessing game.  Jo is currently living and working in Burlington and is excited about the prospect of having continued fun with math for the rest of her life.
The Outstanding Master's Thesis Award recognizes exceptional work on behalf of a Master's student, as demonstrated by their thesis, including significant contributions to their field of study.
2021-2022 Thomas J. Votta Scholarship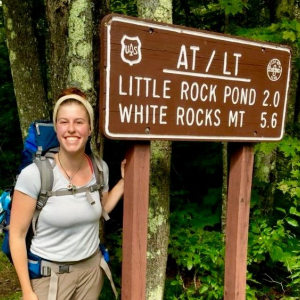 Liza Morse, Ph.D. Student, Rubenstein School of Environment and Natural Resources
Prior to graduate school, Liza worked for various non-profit organizations in Vermont to promote land conservation, document wildlife populations, and engage landowners in habitat management. As a self-professed bird nerd, Liza is applying her personal passion for avian life in her work investigating the impact of maple sugaring on biodiversity and ecosystem services in the Green Mountain State. Her research with Drs. Brendan Fisher, Tony D'Amato, and Rachelle Gould, in collaboration with partners at Vermont Center for Ecostudies and Audubon Vermont, will help improve management recommendations for sugarers looking to support bird life and will also facilitate forest resiliency and carbon storage in their sugarbushes.
Following graduate school, Liza hopes to work for organizations operating at the nexus of conservation science and application to address the many challenges facing humans and wildlife. When not looking through a pair of binoculars for work, Liza is probably looking through a pair of binoculars for fun, baking a cake, or hiking with her dog, Gus.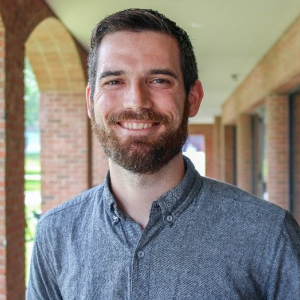 Taylor Smith, Sustainable Innovation Master of Business Administration Candidate, Grossman School of Business
Taylor joined SI-MBA after six years working for an environmental engineering consulting firm near Baltimore. He's spent the bulk of his professional career conducting environmental investigations and facilitating redevelopment on historically contaminated industrial sites, including the former Bethlehem Steel production plant located in Sparrows Point, Maryland. The plant was historically the largest steel making facility in the United States with a long history at the intersection of industry, labor, and the environment. Taylor has extensive experience facilitating cooperation between regulatory agencies, multi-disciplinary engineering firms, and non-profit organizations like the Chesapeake Bay Foundation. 

As modern industries consider new environmental and social challenges, Taylor hopes to make a meaningful impact in the transition toward a more sustainable future. He decided to join UVM's SI-MBA program to learn about the business strategies, marketing decisions, economics, data analytics, and financing tools that can help achieve real impact by leveraging the power of business. He is particularly interested in the potential of renewable energy projects to create sustainable value and revitalize communities.  
  
"We find ourselves at an inflection point," he says, "where we must find solutions to the massive environmental challenges facing our local and global communities. I believe we must choose to view those challenges as opportunities to create, grow, and adapt. I was attracted to SI-MBA because it seamlessly integrates sustainability into the core business curriculum. This is a program that aligns with my core values."
Taylor previously earned a bachelor's degree in Environmental Engineering and a master's degree in Civil Engineering at the University of Delaware. He is also a licensed Professional Engineer. When he takes a break from his graduate studies, Taylor enjoys hiking and exploring Burlington.

The Thomas J. Votta Memorial Fund is established by the friends and family of Tom Votta to provide annual scholarship assistance to UVM graduate students in the Grossman School of Business, College of Engineering and Mathematics, or Rubenstein School of Environment and Natural Resources who, like Tom, wishes to make a difference in solving environmental problems and using environmental best practices to meet this goal.
2020-2021 Dr. Roberto Fabri Fialho Research Award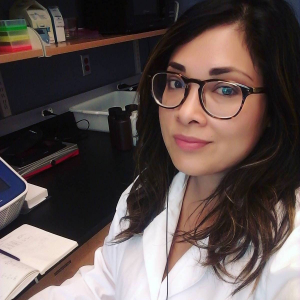 Erika Bueno, Plant and Soil Science Graduate Program
Erika is a PhD candidate at the University of Vermont working under the guidance of Dr. Yolanda Chen.  As a member of Dr. Chen's research group, Erika combines empirical and theoretical approaches in evolutionary biology to study the molecular drivers of stress tolerance in the Colorado potato beetle (CPB). By using a multi-level approach that integrates phenotypic, transcriptomic, and epigenomic tools, she is characterizing how insecticide resistance influences cross-tolerance to subsequent heat stress in CPB. Her interests in evolutionary biology are driven by her natural curiosity for understanding how insects thrive under challenging environments associated with anthropogenic change. Her long-term goal is to bridge together evolutionary and genomic approaches to understand the mechanisms underlying rapid evolution and to inform management strategies for economically important agricultural pests.
Erika is originally from Lima, Peru, and grew up in the San Francisco Bay Area. She received a B.S. in Biology and a M.S. in Ecology and Evolution from San Francisco State University (SFSU). Erika is a founding member and current President of the first SACNAS (Society for the Advancement for Native Americans and Chicanos in STEM) Chapter at UVM. She is also a recipient of the prestigious HHMI Gilliam Fellowship for Advanced Study. In her spare time (pre-COVID), Erika enjoys spending time with friends, water coloring, dancing, and binge-watching Netflix shows.
The Fialho Research Award is given annually to a University of Vermont doctoral student in support of their research in areas related to ecology, evolution, population genetics, or animal behavior. The funds are awarded in memory of Roberto Fabri Fialho, Ph.D., Biology.
2021-2022 Rodney L. Parsons Anatomy and Neurobiology Award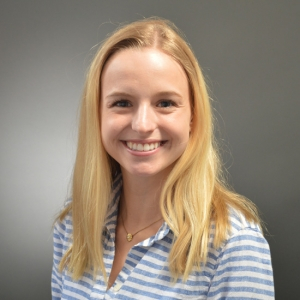 Melissa Boucher, Neuroscience Graduate Program
Melissa grew up in Danbury, Connecticut and attended Quinnipiac University, earning a B.S. in behavioral neuroscience. Her work in Dr. Todd Ahern's lab studying the neurobiology of social behavior sparked her interest in research. Upon graduating, she accepted a position as a research coordinator at Yale University School of Medicine, where she worked with Dr. Daeyeol Lee. There, she studied the neurophysiology of high-level decision-making behavior and examined the antidepressant effects of various drugs.
Melissa currently works in the lab of Dr. Sayamwong "Jom" Hammack, where she studies the neural circuity driving anxiety-like behavior and stress. Her doctoral work focuses on an area in the brainstem, the parabrachial nucleus, and the bed nucleus of the stria terminalis, an area in the extended amygdala long thought to be involved in anxiety. Melissa has found that her teaching of both medical and undergraduate students has complemented her scientific training by developing her ability to clearly and effectively communicate information and connect with students.
Outside of the lab, Melissa enjoys running, video games, photography, and spending time with friends and family, including her cat Pepper.
Dr. Rodney L. Parsons joined UVM as Assistant Professor of Physiology in 1967. In 1979, he became chair of the then Department of Anatomy and re-purposed it to establish one of the first Anatomy and Neurobiology departments in the country. He was the founding and only chair of that department, which merged with the Department of Neurology in 2012 to become the Department of Neurological Sciences, integrating basic and clinical science under one department. The goal of the Parsons Award is to support outstanding graduate students who demonstrate excellence in both neuroscience research and teaching in any broadly defined anatomical science, the disciplines which Dr. Parsons played a key role in the growth and evolution of at UVM.
2020-2021 Clean Energy Fund Innovation Research Project Proposal Winner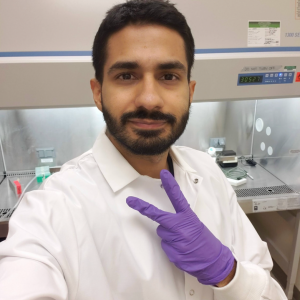 Irfan Tahir, Mechanical Engineering Graduate Program
Irfan Tahir, a student in the Mechanical Engineering PhD Program, was awarded funding through the Clean Energy Fund Award in the Innovation Research category.
Irfan's project focuses on growing cow meat in a lab on sustainably sourced cell scaffolds made out of seaweed. Irfan initially became interested in this topic through one of his biology professors in Turkey, where he completed a bachelor's degree in mechanical engineering. After finishing his bachelor's degree, Irfan spent two years at the University of Minnesota working on a master's degree in biomaterials after which he was accepted to UVM's Mechanical Engineering PhD program and the Engineered Biomaterials Research Laboratory. With the support of his PhD advisor, Dr. Rachael Floreani, Irfan was able to apply for and be awarded several grants to support his project, including the Clean Energy Fund Award.

One of the main sources of motivation for Irfan's research is the fact that the production of cultured meat (also known as lab-grown meat) for human consumption has the potential to drastically slow down climate change. Livestock farming is one of the largest contributors of human-generated greenhouse gas emissions, second only to fossil fuels. The amount of energy required to mass produce animal products using traditional practices is not sustainable and leads to deforestation, water pollution, water scarcity, and the loss of biodiversity. According to Irfan, advanced research on lab-grown meat is still in its initial stages—so, it will be a few years before we can find an affordable cultured meat product at our local supermarket. In this research project, Irfan aims to grow cow cells on a scaffold made out of a plant-based material derived from seaweed called alginate. By mimicking the cell's 3D microenvironment using a scaffold and feeding them nutrients in a controlled setting, Irfan aims to grow and multiply these cells into muscle tissue. UVM has taken important steps to help slow down climate change, including divesting from investments in fossil fuels and helping Burlington become the first city in the nation to run on 100% renewable energy. Irfan believes that UVM's support for this project is yet another step in the right direction.
2020-2021 Clean Energy Fund Innovation Research Project Proposal Winner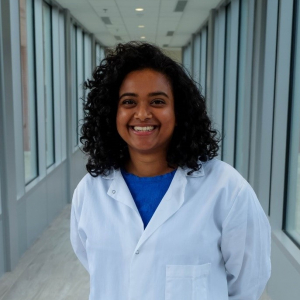 Ceres Rafiq, Materials Science Graduate Program
Ceres Rafiq, a student in the Materials Science Department, was awarded funding through the 2020-2021 Clean Energy Fund Award in the Innovation Research category. Ceres proposed research that supports UVM's continued efforts divest of fossil fuels.
Commercially available plastics, such as polyester clothing and food waste, are elements driving climate change. Both generate greenhouse gas emissions and litter the planet while also utilizing freshwater resources. Ceres' research project centers around the idea that agricultural food waste has the potential to serve as a source of raw material for the design functional materials. Mango seed husks and potato peels are sources of natural polymers. Ceres' research involves extracting these polymers to design sustainable fibers similar to polyester. By researching a new life for these elements of food waste, this pioneering project encourages the development renewable materials, while simultaneously reducing global food waste.
Ceres has always been an outdoorsy person. Her hobbies include snowboarding, biking, and hiking with her dog. The love of being in nature has only deepened her love of our planet and her desire to find ways to protect it. To that end, Ceres questions sourcing, synthesis, and the bulk properties of modern materials. It is her mission to push the boundaries on how materials are engineered.
Past Student Awards Recipients
Past Clean Energy Fund Innovation Research Project Proposals:
    2018 - Lindsay Barbieri, Natural Resources; Alex Neidermeier, Natural Resources; Robin Rice, Materials Science
    2019 - Libin Lian, Materials Science
Past Outstanding Thesis and Dissertation Award Recipients:
    Dissertation Category
    2020 - Elias M. Klemperer, Clinical Psychology Doctoral Program
    2019 - Sarah E. Cleary, Chemistry Graduate Program
    2018 - Rajiv Jumani, Cellular, Molecular and Biomedical Sciences
    2017 - Tianxin Miao, Bioengineering
    Thesis Category
    2020 - Mauricio Pereira, Mechanical Engineering Master's Program
    2019 - Lukas Adamowicz, Mechanical Engineering Graduate Program
    2017 - Social Sciences/Humanities - Caitlin Morgan, Food Systems
    2017 - STEM/Health Discipline - Alison Denn, Geology
Past Rodney L. Parsons Anatomy and Neurobiology Award Recipients: 
   2020 - Patrick Mullen, Neuroscience
   2019 - Katharine Beca, Neuroscience
   2018 - Megan Perkins, Neuroscience
   2017 - Riley St. Clair, Neuroscience
   2016 - Estelle Spear, Neuroscience
Past Graduate Teaching Assistant Award Recipients:
    2019 - Laboratory Instruction - Bijay K C, M.S., Civil and Environmental Engineering Doctoral Program
    2019 - Lecture Instruction - Patrick Mullins, Mathematics Master's Program
    2018 - Laboratory Instruction - Lauren Ash, Biology Graduate Program
    2018 - Primary Instruction - Cassie van Stolk-Cooke, Clinical Psychology Graduate Program
    2017 - Primary Instruction - Virginia Peisch, Clinical Developmental Psychology Program
​    2017 - Laboratory Instruction - Emily Mikucki, Biology Graduate Program
    2016 - Lecture Instruction - Abigail Ross, Complex Systems and Data Science
​    2016 - Laboratory Instruction - Nicholas D'Alberto, Neuroscience Graduate Program
​    2015 - Nicole Lafko, Psychology
    2014 - Alice Newman, Geology, and Vincent M. Mugisha, Educational Leadership and Policy Studies
    2013 - Benjamin Green, Animal Science, and Taylor Sacco, English
    2012 - Amy Paysnick, Psychology
    2011 - Julia McQuade , Psychology
    2010 - Kirsten Stor, Mathematical Sciences
    2009 - Victoria Marini, Psychology
    2008 - Derek Strong, Anatomy and Neurobiology
    2007 - Amanda Getsinger, Geology
    2006 - Patricia Connolly, English
    2005 - Krishnan Venkataraman, Microbiology and Molecular Genetics
    2004 - Stevenson Flemer, Jr., Chemistry
Past Roberto Fabri Fialho Awardees:
    2020 - Raquel Asuncion Lima Cordon, Biology
    2019 - Emily Mikucki, Biology
    2018 - Lauren Ash, Biology
    2017 - Allison Hrycik, Biology
    2016 - Susan Fawcett, Plant Biology
    2015 - Samantha Alger, Biology
    2014 - Michael Herrmann, Biology
    2012 - Ashley Steere, Biochemistry
    2010 - Chun Yang, Biology
    2009 - Laura Bermingham, Biology
Past Thomas J. Votta Scholarship Recipients:
    2021 - Elizabeth Duffy, College of Engineering and Mathematical Sciences
    2020 - Taran Catania, Sustainable Innovation, Grossman School of Business
    2020 - Kristin Raub, Gund Graduate Fellow, Rubenstein School of Environment and Natural Resources
    2019 - Joseph Ament, Gund Graduate Fellow, Rubenstein School of Environment and Natural Resources
    2018 - Bonnie Reese, Rubenstein School of Environment and Natural Resources   
    2017 - Jack Reed, College of Engineering and Mathematical Sciences   
    2016 - Courtney Hammond Wagner, Rubenstein School of Natural Resources
    2015 - Samnuel Parker, Rubenstein School of Natural Resources
    2014 - Chester Harvey, Rubenstein School of Natural Resources
    2014 - Laura Yayac, Field Naturalist and Ecological Planning
    2012 - Julie Nash, Rubenstein School of Natural Resources