2017-18 Thomas J. Votta Scholarship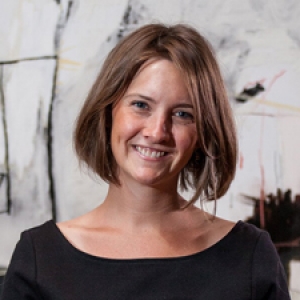 Bonnie Reese, Rubenstein School of Environment and Natural Resources

The University of Vermont Graduate College is pleased to announce that the 2017-18 Thomas J. Votta Scholarship recipient is Bonnie Reese, enrolled as a Natural Resources doctoral candidate and Certificate of Graduate Study in Complex Systems student.
Bonnie Reese is from Concord, Massachusetts and grew up just a couple miles away from the Old North Bridge and Walden Pond. Her parents built a house on Vinalhaven, a small lobstering island in Maine, where Bonnie spent her summers as a child and developed a lifelong love of the forest and a deep well of curiosity around the natural world. She was also interested in human behavior and earned a Bachelor's of Science in Psychology from Trinity College in Hartford, CT. Her career blossomed in San Francisco, where she met her mentor, Glenda Brangham, and began a career at the Citigroup Private Bank where she eventually became a Vice President. In 2009 she went back to school and earned an MBA from Babson College in Wellesley, MA with a focus on entrepreneurship. While at school she co-founded a company, Radius Tracking Systems, where she served as CEO and successfully fundraised and developed an RFID-based hardware and software solution for commercial laundries. Following her work at Radius, Bonnie moved to Vermont where she worked with entrepreneurs to help them develop and evolve their business development strategies.
As Bonnie's interest and fluency in entrepreneurship developed, she was inspired by her clients' visions and became interested in how innovation and entrepreneurship could help change the world and mitigate climate change. At a Gund Tea at the University of Vermont's Gund Institute, Bonnie heard a presentation by Jennie Stephens, a UVM Professor who was working to facilitate the country's transition from an energy system based on fossil fuels to one based on renewable energy. Her talk highlighted the key element of social change in the energy system transition and how important it was to reduce the amount of energy demanded by residential consumers in order to make a system based on renewable energy generation a possibility.
The critical need that Professor Stephens described in her talk lay at the intersection of Bonnie's interests and skills. The field of demand side management was ripe for innovation and entrepreneurship, and her background in Psychology could be used to explore and analyze potential areas for entrepreneurial innovation. Furthermore, this work would allow Bonnie's career to have a direct impact on climate change mitigation, defining opportunity spaces and making it easier for investors to find and support key technologies.
Bonnie is currently working towards her PhD in Natural Resources with a Certificate in Complex Systems. The complexity of the energy sector can best be understood through a systems approach, and the programming and mathematical coursework required for the Certificate in Complex Systems has resulted in a much deeper and more technical skill set with which she can address some of the key challenges in the energy transition. In order to more fully flesh out the intersection between energy, the environment, and entrepreneurship she has worked extensively in both the Natural Resources and Complex Systems departments, gathering insights from each that complement one another in surprising and potentially powerful ways. By engaging with an inter-disciplinary set of staff and students, she is learning how to frame and deliver important messages about environmental best practices to key stakeholders in the energy industry and entrepreneurial ecosystem. Ultimately, she hopes to drive change in the energy industry, encouraging new technological innovation to solve some of the world's most important problems.
In addition to her academic work, Bonnie's curiosity and passion for the outdoors has resulted in a plethora of extra-curricular activities. She enjoys tennis, rock climbing, downhill and cross-country skiing, sewing, improvisational acting, snowshoeing, hiking, cooking, brewing, and tree identification. Her five-year old daughter Scarlet is an enthusiastic participant in most of these activities as well (with the exception of brewing). Bonnie and Scarlet live in Winooski, Vermont and spend a lot of time playing outside.
2017-18 Rodney L. Parsons Anatomy and Neurobiology Award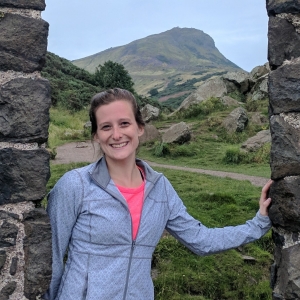 Riley St. Clair, Neuroscience Graduate Program
The University of Vermont Graduate College is pleased to announce that the recipient of the 2017-18 Rodney L. Parsons Anatomy and Neurobiology Award is Riley St. Clair, a doctoral student in the Neuroscience Graduate Program.

Riley grew up in the quaint town of Red Lodge, in the Rocky Mountains of Montana. Her curiosity for how the world works stemmed from a childhood spent exploring the forests and mountains surrounding her home. She attended the University of Montana and, after taking courses in biology and psychology, she fell in love with the field of neuroscience.
During her time at the University of Montana, Riley was a teaching assistant for introductory chemistry and psychology courses and she became captivated with teaching science to others. After receiving concurrent degrees in cellular biology and psychology, she came to the University of Vermont to pursue a PhD in neuroscience in order to become a professor. She was drawn to UVM for many reasons, including its interdisciplinary and collaborative environment, the plethora of teaching and science outreach opportunities, as well as its location in beautiful New England.
In 2014, Riley joined the lab of Dr. Bryan Ballif, where she uses biochemical and proteomic approaches to study protein interactions in signaling pathways critical to neurodevelopment. In collaboration with Dr. Alicia Ebert, she uses the zebrafish as a model organism to elucidate the role these proteins play in vertebrate development. In particular, how visual system development is impaired when cellular signaling pathways do not function appropriately.
After graduate school, Riley will begin a post-doctoral fellowship as the next step towards becoming a professor. She will use the money provided by the 2017 Rodney L. Parsons Anatomy and Neurobiology Award for professional and career development by presenting her doctoral research at scientific conferences. Outside of her research, Riley enjoys cooking and painting with friends as well as going on outdoor adventures in New England, including rock climbing, biking, and skiing.
2017 Thesis and Dissertations of the Year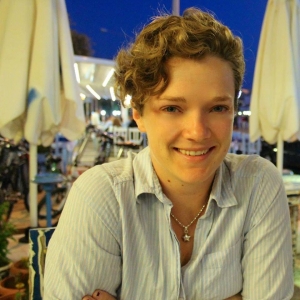 Caitlin Morgan, PhD Student of Food Systems & Economics for the Anthropocene
Social Sciences/Humanities Winner
Caitlin grew up in Vermont's Northeast Kingdom before moving west for college at UC Berkeley. After assorted jobs writing, teaching, and cooking in northern California, she returned to the Green Mountain State for a Master's degree in Food Systems. Caitlin continues her Food Systems work in a doctorate that emphasizes Ecological Economics, when she isn't outside enjoying the good life in Burlington.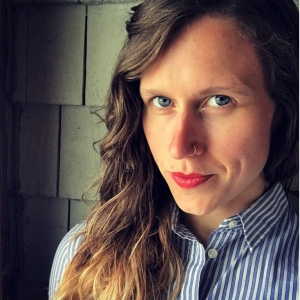 Alison Denn, M.S. student in the Geology Graduate Program
STEM/Health Discipline Winner
Denn is a Massachusetts native with a B.A. in Earth Science and Geography from Vassar College. After Vassar, Alison took two years off from academia. During this time, she became an assistant farm manager at a small vegetable CSA, the lone female laborer at a construction company, and a certified personal trainer and strength coach.
In 2014 Alison joined the University of Vermont Cosmogenic Nuclide lab group under the guidance of Professor Paul Bierman. She uses the relative prevalence of rare isotopes 10Be and 26Al in quartz minerals to age date rocks, sediments, and soils south of the Last Glacial Maximum boundary in Pennsylvania. Her research investigates how landscapes develop over thousands of years, and in particular, it delves into the influence of climate change on erosion rates. Alison's work provides the first age constraints on an Appalachian boulder field, suggesting that these common, enigmatic landforms are much older than previously thought.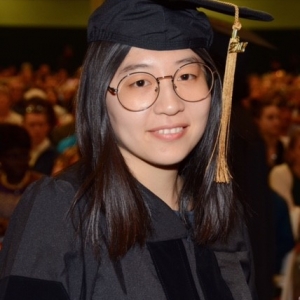 Tianxin Miao, PhD in Bioengineering
Doctoral Dissertation of the Year
Dr.Tianxin Miao received her PhD degree in bioengineering program from UVM in 2016 under the supervision of Dr. Rachael A. Oldinski. Before joining UVM, she completed undergraduate study in Sichuan University in Chengdu, China. In the last year of her undergraduate study, she was visiting Monash University (Melbourne, Australia) doing genetics research and was awarded Endeavor Cheung Kong Fellowship from Victoria State Government of Australia . She is now a postdoctoral research fellow at Georgia Institute of Technology. Dr. Miao has published 6 journal articles with one under review (citations over 80). In addition, she has given over 20 conference presentations. Dr. Miao's primary research area is biomaterials for drug delivery and tissue engineering, with applications ranging from cancer, orthopedics and autoimmune diseases.
Honorable mentions are made this year for Ryan Gallagher of the Applied Mathematics program and Rachel Schattman of the Plant and Soil Science program.
2016-17 Graduate Teaching Assistants of the Year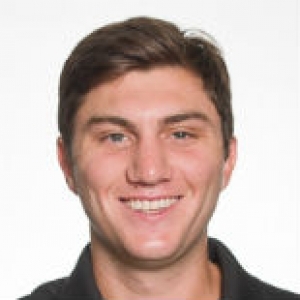 Nicholas D'Alberto, Neuroscience Graduate Program
Laboratory Instruction
The University of Vermont Graduate College is pleased to announce that the 2016-17 GTA of the Year in Laboratory Instruction is Nicholas D'Alberto, a doctoral candidate in the Neuroscience Graduate Program.
Nicholas D'Alberto is originally from Stillwater, NY and received his B.S. in Psychology from Hobart College in 2013. Nick started the Neuroscience Graduate Program at UVM in the summer of 2013, and is currently a PhD candidate in the NERVE lab of Dr. Hugh Garavan. Using the large-scale neuroimaging database, IMAGEN, the NERVE lab examines how the brain's structure and function in adolescence is related to psychopathology, alcohol and substance use, developmental disorders, and more. Nick's primary research focus is on the neurodevelopment of inhibitory control in adolescence. Nick also conducts research on the UVM site of the "ABCD Study", which is a 10-year longitudinal neuroimaging study of 10,000 children and adolescents across the United States.
During his time as a graduate student, Nick has been a graduate teaching assistant for Medical Neural Sciences, Physical Therapy Neuroscience, Physical Therapy Gross Anatomy, and Undergraduate Advanced Cognitive Neuroscience. Nick has enjoyed his involvement with these courses, teaching medical and physical therapy students, and working with the LCOM faculty. Nick's long-term goal is to become a medical science educator.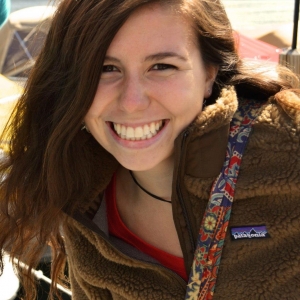 Abigail Ross, Complex Systems and Data Science
Lecture Instruction
The University of Vermont Graduate College is pleased to announce that the 2016-17 GTA of the Year in Lecture Instruction is Abigail Ross, a Master's student in the College of Engineering and Mathematical Sciences.
Abigail Ross grew up in Gilford, NH, and has loved math, skiing, and hiking for as long as she can remember. Ross attended St. Lawrence University where she graduated in 2015 with a B.S. in Mathematics and a minor in French. She joined the University of Vermont Mathematics Department in the fall of 2015, and began coursework for her Master's Degree. Ross is conducting her research in the Vermont Complex Systems Center, under the guidance of Chris Danforth and Peter Dodds. Her research has focused on quantifying gendered and biased language in media coverage, which she has found to be an eye-opening and informative way of combining her interests in math and social justice.
When Ross graduates in May 2017 she plans to join the faculty at Northfield Mount Hermon School, a private boarding school in Northfield, MA where she will teach calculus, statistics, and multivariable calculus.
Graduate Teaching Assistants (GTAs) contribute significantly to UVM's teaching mission, carrying important and often complex teaching responsibilities. They merit recognition for their dedication and for the important contributions they make to the teaching of undergraduate students at UVM. The Graduate Teaching Assistant of the Year Award recognizes annually the accomplishments of GTAs who have demonstrated unusual excellence and creativity in their teaching and commitment to student learning. Beginning in 2013, two awards are given each year, one for GTAs who have served as the primary instructor in a lecture based course, one for teaching assistants who have served as laboratory instructors. While only two GTAs are chosen to receive the Graduate Teaching Assistant of the Year Award, the department and program nominees for the award are also recognized and honored.
2017 Roberto Fabri Fialho Award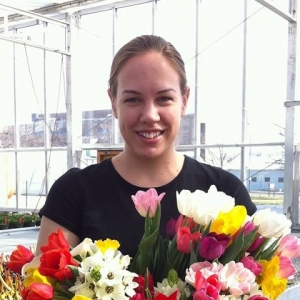 Allison Hrycik, College of Arts and Sciences
The University of Vermont Graduate College is pleased to announce that the winner of the 2017 Roberto Fabri Fialho award is Allison Hrycik, a doctoral student in the Biology program.
Allison grew up in Colden, NY, a small town outside of Buffalo. She discovered her love for nature by exploring the woods behind her house with her brother and sister, which led her to pursue a B.S. in Natural Resources at Cornell University. During her undergraduate studies, Allison spent three summers at the Cornell Biological Station and was involved in research on Lake Champlain and several small lakes in the Adirondacks, further solidifying her interest in ecological research and especially aquatic ecology.

After a brief hiatus from ecology in which she worked in as a research technician in a floriculture lab, Allison went to Purdue University for her M.S. Her master's research dealt with feeding and movement patterns of yellow perch in Lake Erie. Allison is now pursuing her PhD in Jason Stockwell's lab at UVM in the Biology Department. She studies how changes in winter severity associated with climate change affect phytoplankton communities, which has implications for the intensity of harmful algal blooms that we may see in the future. Allison's research takes place both locally (Shelburne Pond and Lake Champlain) and on a global scale through collaborative lake monitoring projects.
Past Student Awards Recipients
Rodney L. Parsons Anatomy and Neurobiology Award Recipients:
2016 - Estelle Spear, Neuroscience
Past Graduate Teaching Assistant Award Recipients:
2015 - Nicole Lafko, Psychology
2014 - Alice Newman, Geology, and Vincent M. Mugisha, Educational Leadership and Policy Studies
2013 - Benjamin Green, Animal Science, and Taylor Sacco, English
2012 - Amy Paysnick, Psychology
2011 - Julia McQuade , Psychology
2010 - Kirsten Stor, Mathematical Sciences
2009 - Victoria Marini, Psychology
2008 - Derek Strong, Anatomy and Neurobiology
2007 - Amanda Getsinger, Geology
2006 - Patricia Connolly, English
2005 - Krishnan Venkataraman, Microbiology and Molecular Genetics
2004 - Stevenson Flemer, Jr., Chemistry
Past Roberto Fabri Fialho Awardees:
2016 - Susan Fawcett, Plant Biology
2015 - Samantha Alger, Biology
2014 - Michael Herrmann, Biology
2012 - Ashley Steere, Biochemistry
2010 - Chun Yang, Biology
2009 - Laura Bermingham, Biology
Past Thomas J. Votta Scholarship Recipients:
2017 - Jack Reed, College of Engineering and Mathematical Sciences
2016 - Courtney Hammond Wagner, Rubenstein School of Natural Resources
2015 - Samnuel Parker, Rubenstein School of Natural Resources
2014 - Chester Harvey, Rubenstein School of Natural Resources
2014 - Laura Yayac, Field Naturalist and Ecological Planning
2012 - Julie Nash, Rubenstein School of Natural Resources