Define the links to the social channels you want to display
​Go To "My Workbench". Under the "My Websites" list is a "My Groups" list where you can edit some of your group's features. Select the site/group there.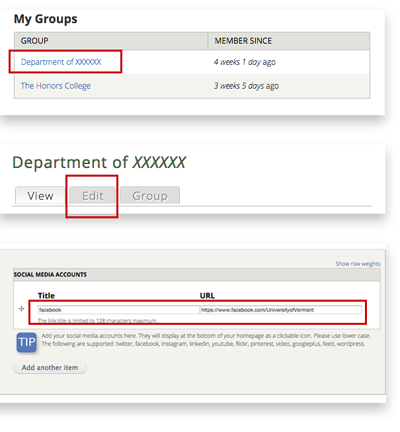 Once on your group's page, select the "Edit" tab.
At the bottom of this group page, you should see a field called "Social Media Accounts". Here you will add a title (must be lower case) and the corresponding url.
Icons dynamically display in templates
Here are some examples of how the icons display in different templates. Both of these instances show the icons at the bottom of the page in a pre-footer area.