2023 Keynote with Dr. Carolyn Finney, Ph.D.
The Fullness of Ourselves
Thursday, January 26, 2023 | 4:00-5:30 PM
Ira Allen Chapel & Online
The 2023 Rev. Dr. Martin Luther King, Jr. Celebration Keynote with was presented by Dr. Carolyn Finney. Carolyn is a story teller, author and a cultural geographer who is deeply interested in issues related to identity, differences, creativity and resilience. 
This year's celebration will also included musical guests Dwight + Nicole.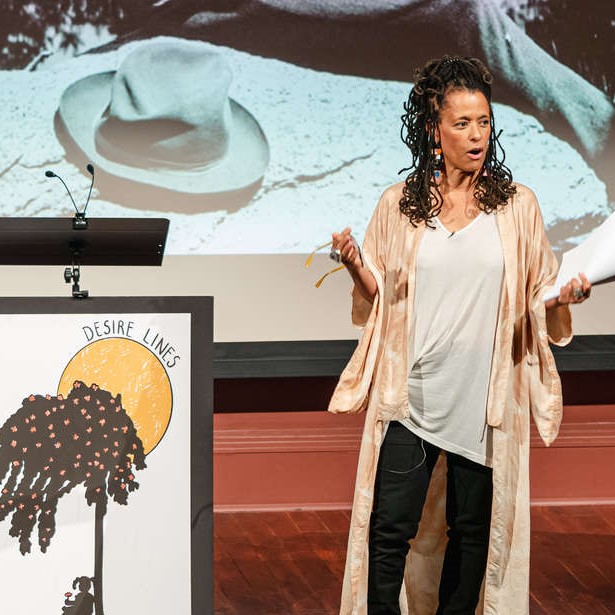 More on Dr. Finney
Carolyn Finney, PhD is a storyteller, author and a cultural geographer who is grounded in both artistic and intellectual ways of knowing - she pursued an acting career for eleven years, but five years of backpacking trips through Africa and Asia, and living in Nepal changed the course of her life. Motivated by these experiences, Carolyn returned to school after a 15-year absence to complete a B.A., M.A. (gender and environmental issues in Kenya and Nepal), and a Ph.D. in Geography at Clark University (where she was a Fulbright and a Canon National Science Scholar Fellow). Along with public speaking (nationally & internationally), writing, media engagements, consulting & teaching (she has held positions at Wellesley College, the University of California, Berkeley & the University of Kentucky), she served on the U.S. National Parks Advisory Board for eight years.
Her first book, Black Faces, White Spaces: Reimagining the Relationship of African Americans to the Great Outdoors was released in 2014. Recent publications include Self-Evident: Reflections on the Invisibility of Black Bodies in Environmental Histories (BESIDE Magazine, Montreal Spring 2020), The Perils of Being Black in Public: We are all Christian Cooper and George Floyd (The Guardian, June 3rd 2020), and Who Gets Left Out of the Great Outdoors Story? (The NY Times November 4 2021). Upcoming essays include "Joy is a Revelation" in Nature Swagger: Stories and Visions of Black Joy in the Outdoors (edited by Rue Mapp, Chronicle Books, Oct. 2022) and "Memory Divine" in the upcoming anthology, A Darker Wilderness: Black Nature Writing from Soil to Stars (edited by Erin Sharkey, Milkweed Press, Feb. 2023).
She is currently working on her new book (creative non-fiction) that takes a more personal journey into the very complicated relationship between race, land & belonging in the United States, and a performance piece entitled The N Word: Nature Revisited as part of an Andrew W. Mellon residency at the New York Botanical Gardens Humanities Institute. Along with being the new columnist at the Earth Island Journal, she was recently awarded the Alexander and Ilse Melamid Medal from the American Geographical Society and is an artist-in-residence in the Franklin Environmental Center at Middlebury College.
Visit Carloyn's website for more information.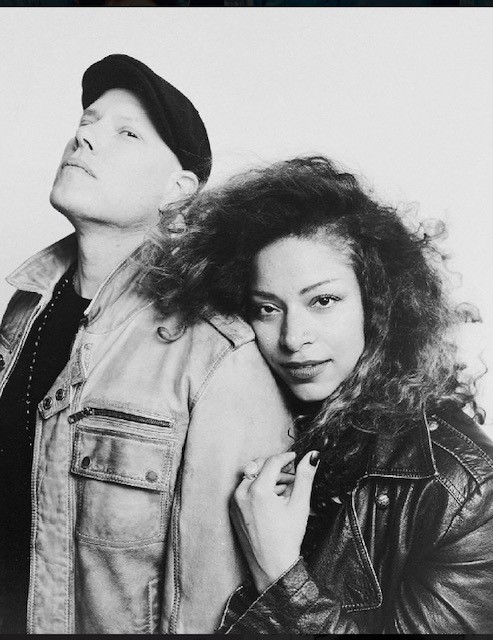 More on Dwight + Nicole
American soul/blues band Dwight & Nicole has been touring the Eastern U.S. since 2017. They have been steadily on the rise ever since - nominated for nine Boston Music Awards, eleven Daysie Awards, and ten New England Music Awards, winning "Band of the Year", "Vocalist of the Year", "Best Blues/R&B Band", Best Blues Act,  "Female Vocalist of the Year", "Blues Act of the Year" and "Video of the Year". They have opened up for their idols including Mavis Staples, who exclaimed "Dwight & Nicole are my favorite new band!"