Rev. Dr. Martin Luther King, Jr. Celebration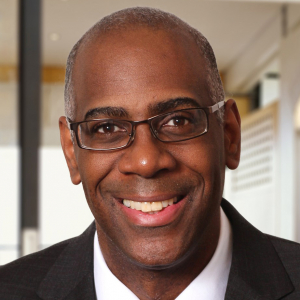 Wednesday, January 20, 2021 | 5:30-6:45 p.m.
Slave Health Deficit: The Journey to Health Parity
Keynote Speaker: Leon McDougle, MD, MPH
Leon McDougle, M.D., M.P.H., is the 1st African American Professor with tenure in The Ohio State University Department of Family Medicine and he's the 1st Chief Diversity Officer 'Aka Chief Collaborating Officer' for the OSU Wexner Medical Center. A graduate of the University of Toledo and OSU College of Medicine, he completed the family medicine residency at the Naval Hospital Camp Pendleton, California, and earned a Master of Public Health degree from the University of Michigan School of Public Health, Department of Health Management and Policy.
Dr. McDougle was installed on August 3, 2020 as the 121st President of the National Medical Association (NMA), which serves as the oldest and largest collective voice for African American physicians in their effort to eliminate health inequalities. In his role as NMA President, he leads the NMA's mission to promote the interests of both doctors and patients, specifically those of African descent, to foster the utmost quality of care for all Americans.
Dr. McDougle is a Diplomate of the American Board of Family Medicine and Fellow of the American Academy of Family Physicians. He was elected to membership within the Alpha Omega Alpha Honor Medical Society, faculty, and is a member of the Rhema Christian Center and the Association of Military Surgeons of the United States. Dr McDougle previously served as the national Chair for the Association of American Medical Colleges Group on Diversity and lnclusion (2013-2015).
As a family physician Dr. McDougle has served a mostly older population on the Near Eastside of Columbus since 2001. He has been recognized nationally for clinical excellence as being among the Top 10% of healthcare providers for patient satisfaction and among the Best Doctors in America.
To request a disability-related accommodation, please contact Student Accessibility Services at (802) 656-7753 or access@uvm.edu.
This event is sponsored by President Suresh V. Garimella, the Larner College of Medicine, the Office of the Vice President for Diversity, Equity and Inclusion and the Department of Student Life.