Supporting people with disabilities in accessing and thriving in their communities since 1974.
We believe in and work towards a diverse and vibrant future with, for, and by people with disabilities in Vermont.
Welcome to UVM Disability Studies
Dr. Winnie Looby hosted an information session on the popular UVM Disability Studies certificate program. Watch the recording or reach out to Dr. Looby with questions.
New Recommended Research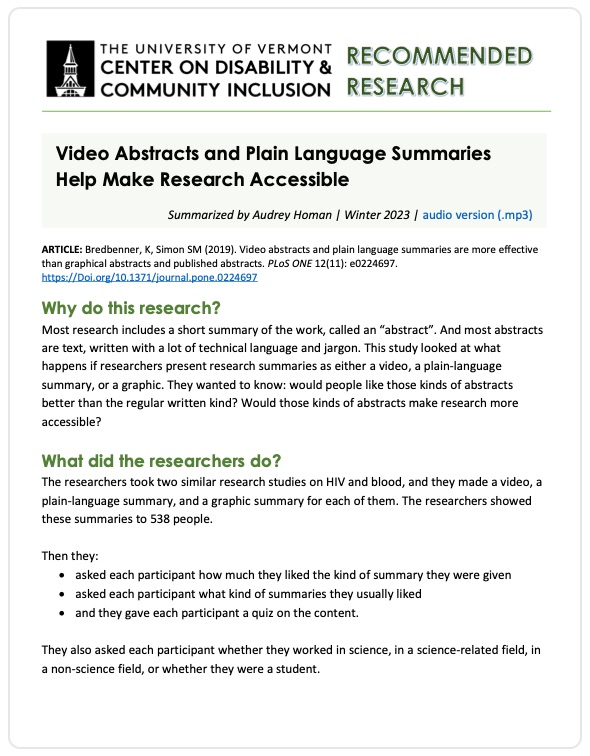 2019 study shows that video abstracts and plain language may be more effective than traditional abstracts.
An Introduction to Children's Integrated Services (CIS) in Vermont
Ann Dillenbeck hosts a panel of Children's Integrated Services coordinators from around Vermont. Each of them explains their services for Vermont families.