How to find community-engaged courses on UVM's Schedule of Courses (SOC)
UVM's online schedule of courses allows you to easily search for all designated Service Learning (SL) and Civic Learning (CL) courses. In the left sidebar, you'll see a dropdown menu that says "Any Service Learning" (see image below). Click on that menu to select either CL or SL courses.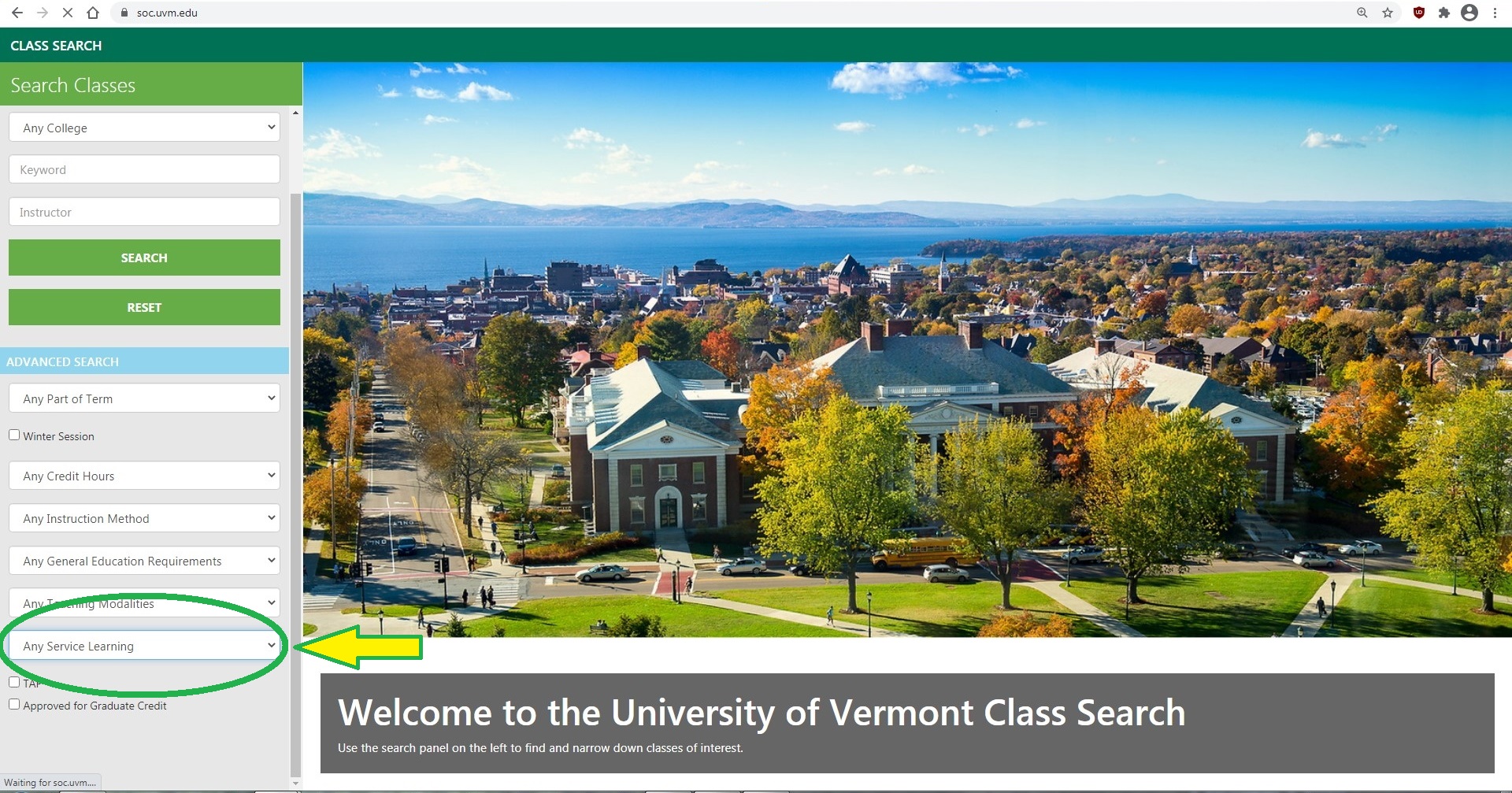 Typically Offered Community-Engaged Courses by School/College
Barring circumstantial changes (COVID, faculty sabbatical, etc.), the following courses are offered as either Service Learning (SL) or Civic Learning (CL). Contact the professor or the department to learn more about courses.
College of Agriculture & Life Sciences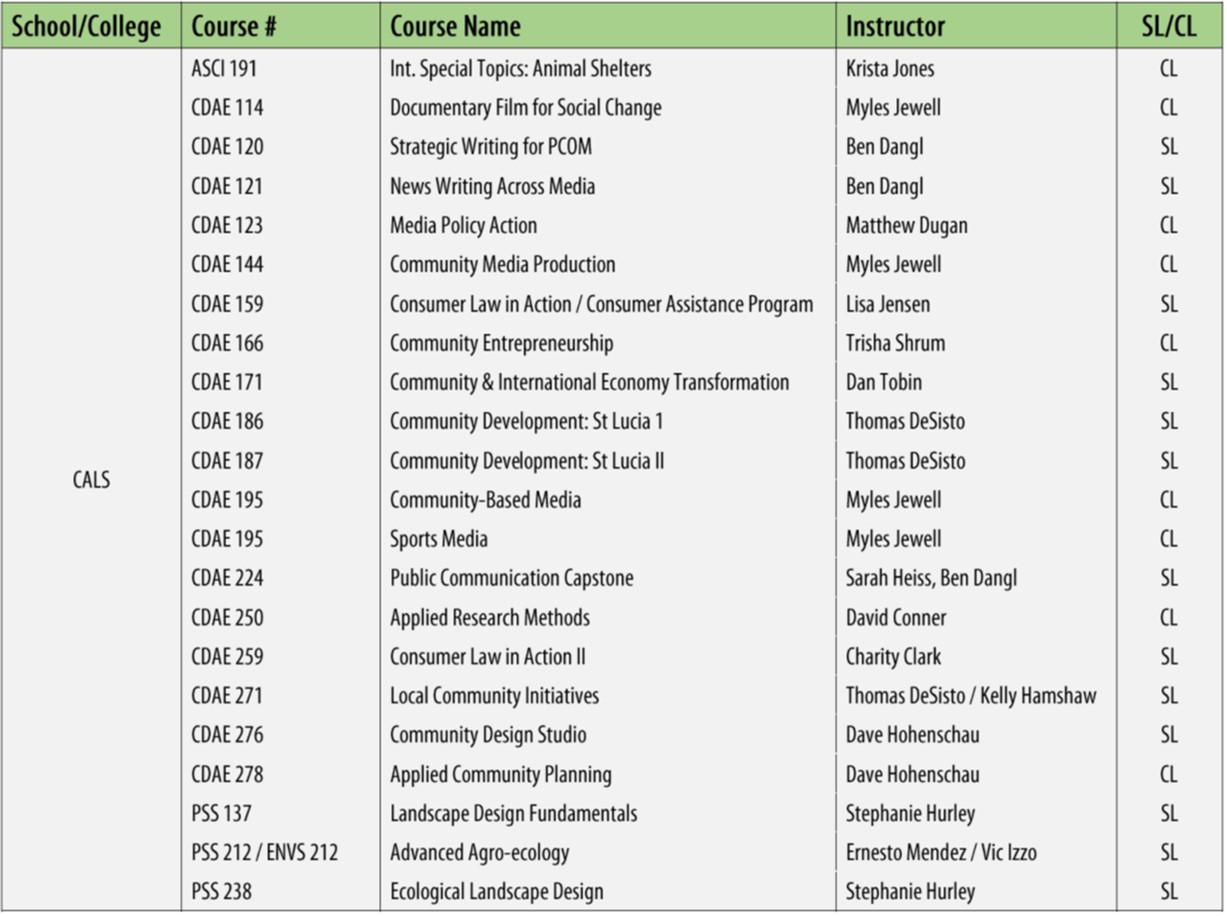 College of Arts & Sciences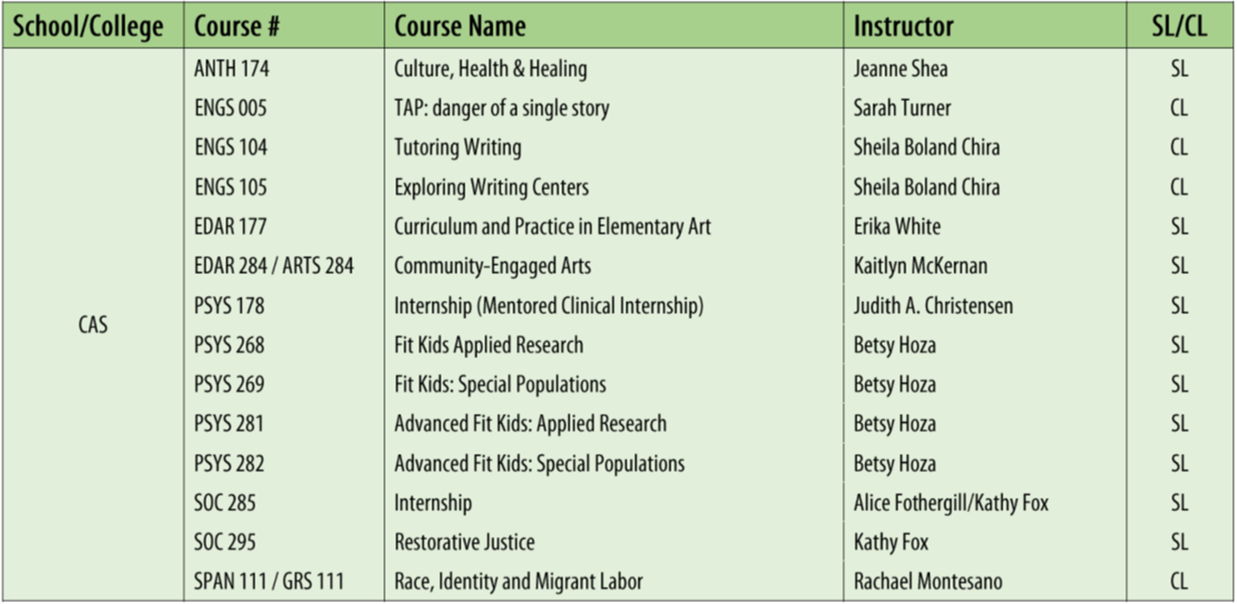 College of Education & Social Services

College of Engineering & Mathematical Sciences

College of Nursing & Health Sciences

Rubenstein School of Environment & Natural Resources

 
Community-Engaged Learning: Highlights