The Center for Research on Vermont has produced student-driven research and published deeply-researched non-fiction on the social, economic and environmental trends in our state for decades. Our work informs public policy and illuminates our understanding of human and natural environments here in Vermont. 
Our past and present work includes:
Town Meeting Day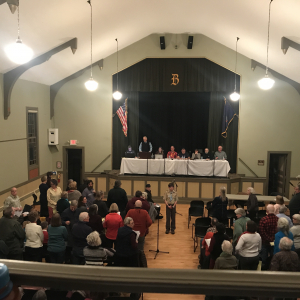 Town Meeting is a 200-year old democratic decision-making process—one of the most pure forms of Democracy in the world because every citizen is a legislator—meeting their neighbors face-to-face, debating, deciding and voting on the issues that affect them. In this project we analyze town meeting—drawing from more than four decades of research led by political scientist Frank Bryan.
Reports and Documents
Student Media Coverage
Each Town Meeting Day, UVM's Community News Service sends student journalists to locations across the state to collect stories, photos and breaking news of the civic action as it unfolds.
Inspired by Frank Bryan
This project follows the work of political scientist Frank Bryan, who with his students attended more than fifteen hundred Vermont town meetings over a 30-year period, documenting Vermont's town meeting as an authentic and meaningful form of direct democracy. For more on Frank Bryan, check out Real Democracy; All Those In Favor; this interview and his webpage.
Vermont Demographics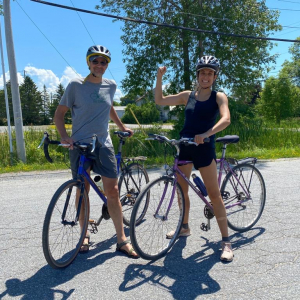 Vermont's aging population and declining or flat population growth in most of the state's 14 counties is one of the top challenges facing the state. While the pandemic has brought new people to Vermont, it has been a very difficult year for people living and working in Vermont. Three projects explore some of these challenges and potential solutions.
The Vermont Telework projects seeks to understand the obstacles and opportunities for those sheltering in Vermont during the pandemic to continue to live here. 
Vermont Towns & Local Government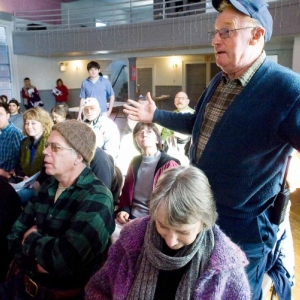 Vermont's system of government puts the state's 246 towns and cities at the center of decision-making. Budgets and spending, roads, and police departments are all decided at the local level. What are those decisions? What are the issues central to those towns? And who are the decision-makers?
Town meeting. Researchers collect participation data and much more following in the footsteps of Frank Bryan, the political science scholar and teacher.
Gender Bias in Vermont Media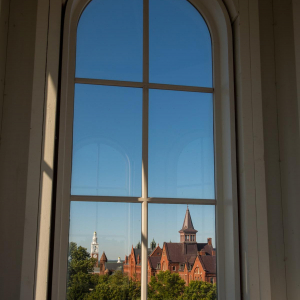 An analysis of six months of legislative coverage by Vermont news media.
"By the Wand of Some Magician": Embracing Modernity in Mid-nineteenth Century Vermont, New book by Gary G. Shattuck.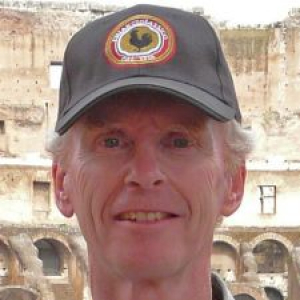 "A masterful account of a pivotal period often overlooked by Vermonters and Vermont historians," - Randolph A. Roth, Professor of History and Sociology, Ohio State University.
Mudseason Podcast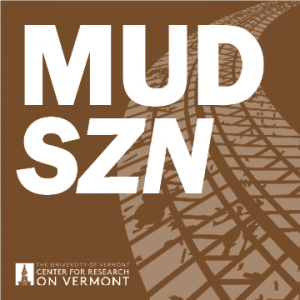 Under the direction of CRVT Digital Media Coordinator and podcaster-extraordinaire, Eliza Giles, Mudseason explores Vermont stories through vivid audio and exclusive interviews. 
Say We Won and Get Out: George D. Aiken and the Vietnam War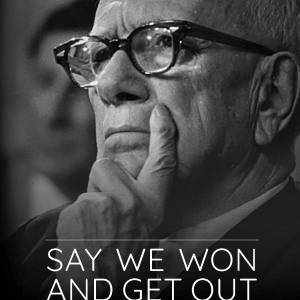 In this new book, Stephen Terry, a former staffer with Sen. Aiken details Aiken's life and rise to prominence in the U.S. Senate – examining how his approach to politics stems from his early life as a farmer and horticulturist in Putney, Vermont.
The Lake Between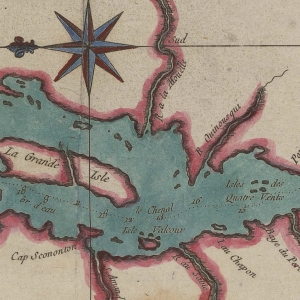 The Lake Between/ Le lac qui nous relie brings together leading academics, business leaders, and public servants to examine Lake Champlain -- an international body of water that links our histories, our economies and the shared management of our natural environment.
Energy Action Seminar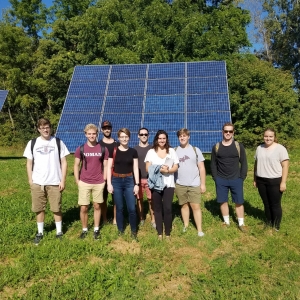 The Energy Action Seminar examines solutions to our energy impacts, providing students direct access to policy-makers, scientists, advocates and entrepreneurs. Students are also introduced to internship and work opportunities in the energy field.  Funding is provided through UVM's Clean Energy Fund. The seminar is offered in conjunction with Energy Alternatives, CDAE-006.
Green Mountain Scholar: Samuel B. Hand, Dean of Vermont Historians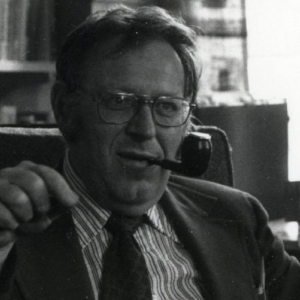 The Center for Research on Vermont published Green Mountain Scholar: Samuel B. Hand, Dean of Vermont Historians (2018) —a collection of important scholarly writing on Vermont political and legal history and historiography.
French Connections: FrancoConnexions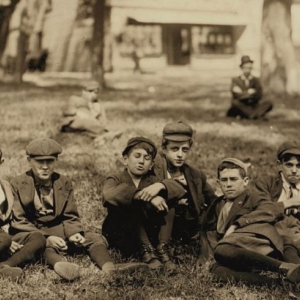 A conference highlighting the historical, cultural and economic contributions of French Canadians from Québec to Vermont and New England. This year's conference happened on March 20, 2017 at the University of Vermont. (En Francais)
Power from the North Conference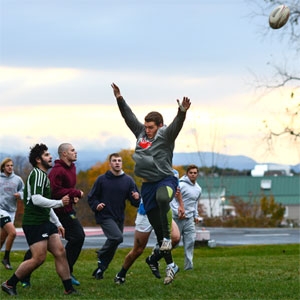 Power from the North is a joint project of UVM's Center for Canadian Studies, The Center for Research on Vermont and the Energy Transitions Research Group to explore the past, present, and future of Vermont & Quebec's electricity relationships.