The Center gives various awards for researchers who have made meaningful contributions to Vermont research.
Lifetime Achievement Award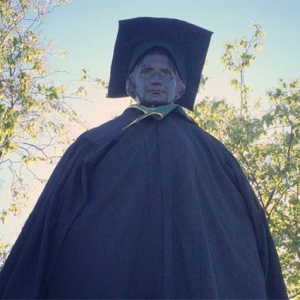 The Center recognizes individuals who have made outstanding contributions to the state of Vermont with our annual Lifetime Achievement Awards. Recipients are researchers, government leaders, community leaders, teachers, artists, historians who have had enduring, significant, and positive influences on the state, including our culture, civic life, research and educational institutions, and the daily lives of Vermonters.
View past CRVT Lifetime Achievement Award Recipients
Center for Research on Vermont Lifetime Achievement Award Winners (2002-2017)
Year
Recipient
2017
Kristin Peterson-Ishaq, Center Coordinator for more than 30 years. Nominated by Gregory Sanford (read comments(Word Document))
2016
H. Nicholas Muller, III, Ph.D. Nominated by Kevin Graffagnino
2015
Connell B. Gallagher, the long-time director of the Special Collections Department at UVM. Nominated by Jeff Marshall, Chris Burns, Prudence Doherty, Brooks Buxton, Wiz Dow, Gregory Sanford and many others.
2014
Michael Sherman, Former Director, Vermont Historical Society. Presented by Greg Sanford.
2013
Frank M. Bryan, John G. McCullough Professor of Political Science at UVM (retired 2013). Presented by Jim Douglas.
2012
Fred E. Schmidt, Founding Director, UVM's Center for Rural Studies. Presented by Paul Costello.
Spirit of Vermont award
John Bramley, Interim UVM President. Presented by Robert Tyzbir.
2011
Jane C. Beck, Founding Director, Vermont Folklife Center. Presented by Greg Sharrows and Andy Kolovos.
2010
D. Gregory Sanford, Vermont State Archivist. Presented by Connell B. Gallagher.
2009
Hubert "Hub" Vogelmann, UVM Professor Emeritus of Botany. Presented by Walter Poleman.
2008
John Duffy, JSC Professor Emeritus of English and Humanities. Presented by Samuel B. Hand.
2007
Esther Munroe Swift, librarian-archivist-researcher. Presented by Kevin Graffagnino.
2006
Weston Cate, Jr., Vermont Historical Society Director, retired. Presented by Michael Sherman.
2006
William A. Haviland, UVM Professor Emeritus of Anthropology. Presented by Giovanna Peebles.
2005
Lilian Baker Carlisle, Historian. Presented by Samuel B. Hand.
2004
Betty Bandel, UVM Professor Emeritus of English. Presented by Sarah L. Dopp.
2003
Samuel B. Hand, UVM Professor Emeritus of English.
2002
Mariafranca Morselli, UVM Professor Emerita of Botany.
Community Research Fellow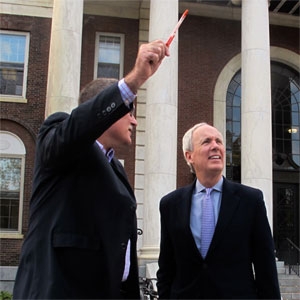 It is the Center for Research on Vermont's mission to encourage and promote Vermont research and connect researchers and students with applied researchers. To meet this mission, the Center is supporting Vermont Community Research Fellows. Community Research Fellows receive Center support, preference for student research assistance, and access to University resources in return for collaborating and connecting with students, faculty and staff.
Rolling deadline (Applications reviewed as submitted)
Frank M. Bryan Research Award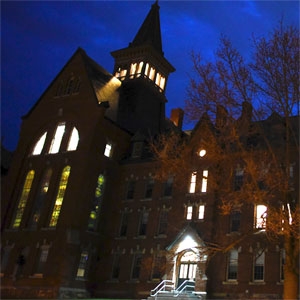 The Frank M. Bryan Vermont Scholar Summer Research Award provides $5,000 in summer salary to faculty and independent scholars conducting Vermont research. The award is named in honor of Professor Frank Bryan (who retired in 2013) -- an internationally recognized scholar who devoted much of his career to studying democracy with Vermont as the laboratory. A founding member of the Center for Research on Vermont, Dr. Bryan is a trustee of the Vermont Historical Society and the recipient of the Center's Lifetime Achievement Award (2013).
DEADLINE for summer 2018: January 15, 2018
View past Frank M. Bryan Award Recipients
Frank M. Bryan Vermont Research Award Winners (2014-present)

| Winner | Year | Research Title |
| --- | --- | --- |
| Kathy Fox, Professor of Sociology | 2016 | "Offender Reintegration Analysis; Circles of Accountability" |
| Meghan Cope, Geography | 2015 | "Mapping American Childhoods: Early 20th Century Vermont" |
| Teresa Mares, Anthropology | 2014 | "La Otra Frontera (The Other Border): Exploring Latino/a Migrant Foodways" |
Student Paper Research Awards ($100)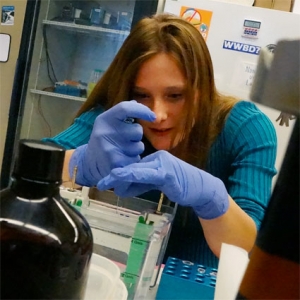 The Nuquist Award is a statewide competition to encourage excellence in undergraduate research on Vermont topics. Named in memory of UVM Political Science Professor Andrew E. Nuquist and cosponsored by Vermont Life Magazine, this award is offered annually for a project exemplifying outstanding undergraduate treatment of a Vermont theme. In 1997, the Center inaugurated an award in memory of George B. Bryan (1939–1996), Professor of Theatre and former Director of the Center for Research on Vermont, for excellence in student research on Vermont as exemplified in a one-semester course project. Selected winners receive $100.
DEADLINE for 2017-2018 papers: May 2, 2018
View past Bryan Award recipients
Bryan Award Recipients for Excellence in a Vermont Research Project (1997-2014)
Student
Year
Advisor
Institution
Title
Anthony DiMario
2017
Dale Jaffe (Sociology)
University of Vermont
"Indie Capitalism and Craft Beer Drinkers in Vermont"
Newton Rose
2015
Rae Nishi (Neurology) and Helga Schreckenberger (German)
"Remembering Elia Corti: The Durability of Granite and the Fluidity of Memory.
Emily Bensen
2014
Michael Sheridan (Sociology)
Middlebury College
"The Dynamics of Social Capital: A Study of Town Clerks as Key Participants in Exchange Relationships in Addison County Communities"
Harriet Napier
2013
Svea Closser (Sociology)
Middlebury College
"The Subculture of the Suppressed: Living in Middlebury's Motels"
No recipient
2012
--
--
--
No recipient
2011
--
--
--
Kevin Madore
2010
Kathryn Morse (History)
Middlebury College
"The Labor Fever of the Rutland Knights: How the Working Class Gained Power in the Marble Utopia of Vermont"
Gregory McDermott
2009
James Ralph (History)
Middlebury College
"'Leave It or Sink With It': The Rise and Fall of the Vermont Know-Nothing Party"
Benjamin Robins
2008
Amy Morsman (History)
Middlebury College
"Privileged Scholars or Patriotic Soldiers? Middlebury College Students and the Civil War, A Comparison of the Town and College"
Emily Wheeler
2007
Burke Rochford
Middlebury College
"A Holy Battle: The Antislavery Movement in Vermont, 1819–1840"
Cara Gooch
2006
Andrew Wentink (Special Collections)
Middlebury College
"Academic Duality: The Middlebury Russian School from 1945 to 1955"
Erinn Grimes
2005
Travis B. Jacobs (History)
Middlebury College
"Nature Versus Nurture: The Vermont Children's Aid Society's Struggle with Eugenics Theory, 1919–1925"
Lindsey Whitton
2004
James Ralph (History)
Middlebury College
"From Farm to Nearby Factory: Female Millworkers in Middlebury, Vermont in the 1840s"
Susan Reagan - co-recipient
2003
Amy Morsman (History)
Middlebury College
"From Farm to Nearby Factory: Female Millworkers in Middlebury, Vermont in the 1840s"
Alden Woodrow - co-recipient
2003
Jonathan Isham (Economics & Environmental Studies)
Middlebury College
"The Northern Rockies Ecosystem Protection Act and Vermont: Values, Applications, and Impacts"
Michael Snow
2002
Peter B. Nelson (Geography)
Middlebury College
"This Compost: A Cooperative, Whole-Systems Approach to Dairy"
Alisa Leib
2001
Jeanne Shea (Anthropology)
University of Vermont
"Domestic Violence and Cultural Sensitivity in Burlington, Vermont"
Flavio Bollag
2000
Kathryn Morse (History)
Middlebury College
"Boots, Backpacks, and the Beauty of Vermont: The Development of a Hiking Culture along the Long Trail, 1910-1930"
Anthony Carbrello, Daniel Giuliani, Beth Kruger, Jesse LeClair, Stephanie Lewis, Sherry Mahady, Kelly Martelle, Mary-Catherine Munck, and Maryann Sullivan
1999
Amy Werbel (Fine Arts)
St. Michael's College
"Historic Fort Ethan Allen, Colchester/Essex, Vermont"
Note: This project may be accessed here
John Thomas
1998
Dona Brown (History)
University of Vermont
"The Engine of Enlightenment: Samuel Hitchcock and the Creation of the University of Vermont Seal"
Regina-Anne Cooper
1997
Michael Sherman (Liberal Studies)
Vermont College of Norwich University
"Three Vermont Diaries"
View past Nuquist Award recipients
Nuquist Award Recipients for Outstanding Student Research on a Vermont Topic (1982-2014)

| Student | Year | Advisor(s) | Institution | Title |
| --- | --- | --- | --- | --- |
| Jack Braunstein | 2017 | Ingrid Nelson (Geography) | University of Vermont | |
| Shannon K. Esrich (Anthropology) | 2015 | Teresa Mares (Anthropology) | University of Vermont | "Gone to Market: Perceptions, Motivations, and Values of Farmers Market Participants in Burlington, Vermont" |
| Neil Brandt | 2014 | Stephanie Kaza (Environmental Studies) | University of Vermont | "Changing Actors and Discourse: An Analysis of Ten Years of Media Coverage In Vermont's Wind Power Debate" |
| Victoria Kulwicki | 2013 | Dr. Thomas R. Hudspeth (Environmental Studies), Dr. Ernesto Mendez (Agroecology) | University of Vermont | "Reaping a Profit: An Analysis of Marketing Techniques Used by Local, Organic Farmers in Vermont" |
| Kristin Haas | 2012 | Peggy Nelson (Sociology) | Middlebury College | "Neighborly Relations: the Production of Positive and Negative Social Capital in a Low-Income Housing Community" |
| Rachel Zakrasek | 2011 | Michael Sheriden (Sociology and Anthropology) | Middlebury College | "Vulnerability and Adaptation in Vermont: Agriculture, Society, Ecology, and Climate Change" |
| Andrew Turgeon | 2010 | Cheryl Morse (Geography) | University of Vermont | "Young People's Place in Community: Cross-Examining Teenagers' Identities, Space and Social Differences in Southern Vermont" |
| Elizabeth Kelley | 2009 | Jonathan Isham, Jr. (Economics and Environmental Studies) | Middlebury College | "The Implications of the Greening of Social Capital: Evidence from Bristol, Vermont" |
| Benjamin "Jamie" Robins - Special Mention | 2009 | Amy Morsman (History) | Middlebury College | "Three Schools, Three Outcomes: The Students' Army Training Corps at Middlebury, Dartmouth, and the University of Vermont" |
| Lisa Gerstenberger | 2008 | Michael Sheridan (Sociology/Anthropology) | Middlebury College | "Changing Attitudes Towards Farmland Conservation Easements in Addison County, Vermont" |
| Kyle Brooks - Special Mention | 2008 | Gary Lord (History) | Norwich University | "Training Citizen-Soldiers: Norwich University's Contributions to the Vermont Militia System, 1819–1865" |
| Alison Brady | 2007 | Travis Jacobs (History) | Middlebury College | "White Gold in the Green Mountains: The Evolution of Vermont's Dairy Industry" |
| Asher Burns-Burg | 2006 | Jonathan Isham, Jr. (Economics and Environmental Studies) | Middlebury College | "Empowering Environmentalism: A Socioeconomic Analysis of Energy Consumption; Awareness, Attitudes and Actions in Vermont" |
| Lauren Throop | 2005 | Richard Wolfson (Physics) | Middlebury College | "A Multi-Dimensional Analysis of Wind Energy Potential at Middlebury College's Worth Mountain" |
| James LaMonda | 2004 | Gary Lord (History), Jack Anderson (Adjunct Faculty) | Norwich University | "Closing the Backdoor to Washington: Vermont Civil War Soldiers in the Shenandoah Valley, 1864" |
| Robin Lane | 2003 | Michael Sherman | Vermont College of Union Institute & University | "Understanding Act 60: An Objective Look at the Content, Context, and Implications of Vermont's Current Education Finance Legislation" |
| Elaine Vidal | 2002 | Elizabeth (Ibit) Getchell (Environmental Program) | University of Vermont | "Urban Sanctuary: The Value of Natural Areas" |
| Jessica Wasilewski | 2002 | Jonathan Isham (Economics), Jessica Holmes (Economics) | Middlebury College | "Low-Income Credit Rationing and Social Return on Investment: Welfare-to-Work Car Loans in the State of Vermont" |
| No recipient | 2001 | | | |
| No recipient | 2000 | | | |
| Irina Marinov | 1999 | Thomas Manley (Geology), Robert Prigo (Physics) | Middlebury College | "Wind-generated Oscillations in Lake Champlain" |
| Rachel Boisvert and Rachel Pierce | 1998 | Daniel Bean (Emeritus, Biology) | St. Michael's College | "Revisit to a Polluted Stream: LaPlatte River Water Quality, 1962 and 1996, as Determined by Benthos Communities" |
| James D. Brown IV | 1997 | Carl Reidel (Environmental Program), Jeffrey Hannigan (Art) | University of Vermont | "Ecological Site Planning and Design for a Vermont Community Growth Center: A Case Study of Taft Corners, Williston, Vermont" |
| Duncan Eccleston - co-recipient | 1996 | Tyler Priest (History) | Middlebury College | "Otter Creek: The Changing Vision of a Middlebury Resource" |
| Joseph Morel - co-recipient | 1996 | Jere Daniell (History) | Dartmouth College | "Governing a Republic: Vermont State Government, 1777–1791" |
| Scott Thompson | 1995 | Thomas Manley (Geology) | Middlebury College | "Documenting the Effects of the Internal Seiche in Lake Champlain on a Shallow Bay: Thompson's Point Bay, Lake Champlain, Vermont" |
| Jeffrey L. Chapman | 1994 | Theodore Sasson (Sociology-Anthropology) | Middlebury College | "State Lotteries: Harmless Fun or Social Plague? A Study of People's Impressions of the Vermont Lottery" |
| Margaret C. Kline | 1993 | James Ralph (History) | Middlebury College | "Modernity and Morality: Middlebury in the 1920s" |
| Amy Hillier | 1992 | Nancy Beadie (History) | Middlebury College | "Who Should Attend to Everybody's Business?: Democracy in Middlebury's Schools" |
| Steven Sgorbati | 1991 | Holman Jordan, Jr. (History) | Castleton State College | "Hyde Manor: The Early Years" |
| Peter R. Wilshusen | 1990 | Carl Reidel (Environmental Program) | University of Vermont | "A Foundation for Cooperation—The Biosphere Reserve Concept as a Model for Environmental Cooperation in the Lake Champlain/Adirondack Region" |
| Michael Grimm | 1989 | Jean R. Flack & Richard R. Paradis (Environmental Program) | University of Vermont | "The Geo-ecological Significance of Pease Mountain, Charlotte, Vermont" |
| George Cabot Lee II | 1988 | Susan Gray (History) | Middlebury College | "The Billings, Mason, and Woodward Houses of Woodstock: Rural Taste and Pattern Book Democracy in Nineteenth Century Vermont" |
| Karen Stites | 1987 | J. Kevin Graffagnino (Special Collections) | University of Vermont | "Isaac Clark of Castleton: A Controversial Figure in Early Vermont History" |
| Penny E. Hamlet | 1986 | Kenneth Lipartito (History) | Middlebury College | "`Pre-Progressivism': Farm Activism in Vermont from 1870 to 1900" |
| Kevin O'Connor | 1985 | Ernest Muller (History) | Bates College | "Bloodroots: The Impact of Transportation on the Town of Brattleboro, Vermont" |
| Christine M. Peleszak | 1984 | Jean Flack (Environmental Program) | University of Vermont | "The Abandonment of Leicester Hollow" |
| Becky J. Dorsey | 1983 | Rolfe Stanley (Geology) | University of Vermont | "Geological Synthesis of the Milton Quadrangle, North-western Vermont: A New Interpretation" |
| Harold Burroughs | 1982 | Blanche Linden (History) | Middlebury College | "Vermont and the Sectionalist Movement in New England, 1800-1815: The State's Isolation from Regional Unity" |