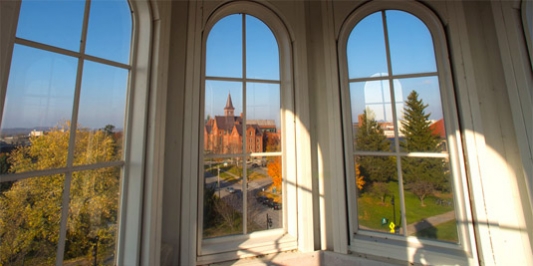 A minor in German is an excellent complement to any major. Knowledge of German is a useful skill in a variety of fields including architecture, business, government, engineering, finance and computer science.
German studies, as part of a liberal arts education, can enrich your professional and personal life–it is, after all, the language of some of the world's greatest thinkers and artists from Beethoven to Wagner, from Einstein to Freud.
Five courses at the GERM 100- or 200-level, one of which must be:
Pre/Co Requisites
*Upcoming changes to the Minor in German Requirements (2021-2022 catalogue)*
 Eighteen credit hours of course work in German starting at the intermediate level (GERM 51/52) or higher; at least 3 hours at 200-level.