The City of Burlington and surrounding communities Burlington are part of a nationwide network dedicated to breaking through social, cultural, and economic barriers so previously interrupted lives can flourish. Students of German and Russian have plenty of opportunities to provide tutoring and translation services for members of the greater Burlington community, including refugees and recent immigrants. With the assistance of faculty mentors, many UVM students have also UVM students also developed internships abroad.
In Europe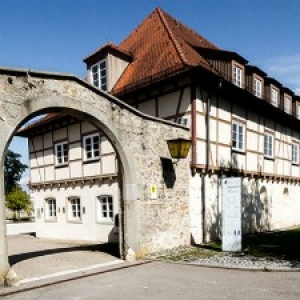 During summers or study abroad semesters, students participate in internships with educational institutions, corporations, publishers, and the non-profit sector in Germany, Austria and Switzerland. Recent examples include the Congress/Bundestag exchange and Hochschule für Forstwirtschaft in Rottenberg.
In Russia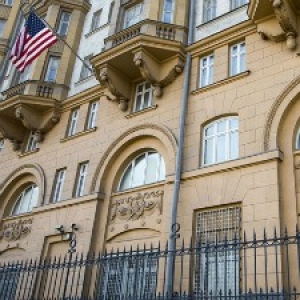 Russian students can participate in a study abroad internship program in Russia: the University of Arizona Internship program in St. Petersburg, where students attend language classes in the morning and work in Russian businesses in the afternoon and evening. UVM students in our department have recently completed internships at The Moscow Times, the Center for Economic and Social Research in Warsaw, American Embassy in Moscow; the consulate of Kyrgyzstan and the U.S. State Department.
Immersive Experience in Vienna
For a student with dual majors in German and Linguistics, senior Emma Roach's 2019 summer destination couldn't have been more ideal. She worked as an intern at Nativy Translations in Vienna, Austria, assisting sales and project management teams for the online agency that employs thousands of translators all over the world. "My tasks included prospecting for new clients, checking the qualifications of translators, teaching new interns, and testing software," she says. "I also took time time to explore Vienna and Austria, and other parts of Europe." The work environment in Nativy is intensively international and multilingual—she worked with colleagues from Austria, the U.S., Iran, Ukraine, Tunisia and Lithuania. While in Vienna, Emma also learned about the Austrian dialect of German, and Viennese culture, which will be especially relevant to her Honors thesis next year: translating a book from German to English (Superheldinnen by Barbi Marković). "Funny enough, the setting for the book is right where my apartment in Vienna was located," she says. Emma has her sights set on a career as a translator, so her internship with Nativy gave her direct work experience. "Doing an internship abroad has benefitted me in personal and professional ways that I never could have imagined."