Exploring space and place.
It is not unusual for geographers to be asked what it is they "do." In response, geographers often say that we study the "why of where." This is a shorthand way of saying that geographical curiosity is grounded by an enduring interest in the patterns of human and natural phenomena, and the interaction of both, as they are manifested in particular locations, environments, and places.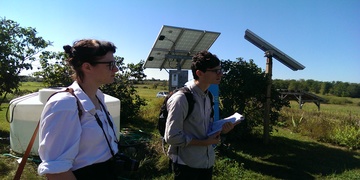 Engaged in the Field
The Department of Geography and Geosciences offers a multitude of opportunities for students, from pursuing internships off-campus to working one-on-one with faculty on research projects. UVM Geography and Geosciences prepares you for life after graduation with exciting hands-on field experiences in both physical and human geography disciplines, and many undergraduate research and internship opportunities.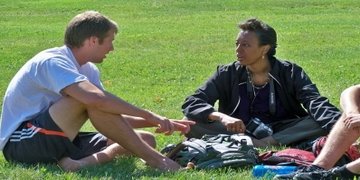 World-Class Faculty
The Geography and Geosciences faculty include experts in the fields of physical geography (geomorphology, hydrology, climatology), human geography (urban and rural geography, environment-society relations, spatial justice, political ecology), and methods of analysis including Geographic Information Systems, Remote Sensing, and Qualitative Research Methods. Our faculty are dedicated to working one-on-one with undergraduates, and teach all their own classes in addition to conducting groundbreaking faculty research.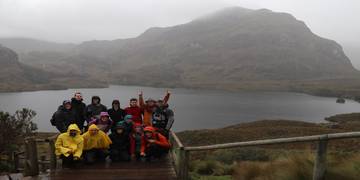 Exciting Opportunities
*Glass Summer Internship 2023 Award* Due: March 23, 2023 Apply here (CAS Internships)*
More geographers than ever before are employed in exciting jobs that combine analytical skills with revolutionary technology like satellite images, remote sensing, and Geographic Information Systems (GIS) in laboratories, offices, and the field. Because of its interdisciplinary and hands-on approach, a degree in geography prepares you for a myriad of career paths, from environmental consulting to international development work and beyond.