Honors and Awards: Chinese Program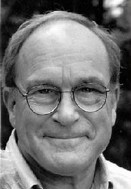 The Chinese Program has also started to recommend its best students to be inducted to the National Collegiate Chinese Honor Society. The department also annually presents the Peter Seybolt Academic Award of Asian Languages and Literatures, given to the top graduating seniors who major in an Asian language based on academic performance. This award was named after the founder of the department, Professor Peter Seybolt, in August 2012, to commemorate his dedication and contribution to Asian language education at UVM.
Honors and Awards: Japanese Program
The Japanese National Honor Society – College Chapter (JNHS–CC) recognizes and encourages scholastic achievement and excellence in the study of the Japanese language. The Association of Teachers of Japanese (ATJ) is pleased to assist teachers with a way to recognize their outstanding students, to maintain high standards in Japanese language education, and to promote activities that give students ways to use their language skills on their campuses and in their communities. UVM students who are nominated for membership receive certificates of excellence and red-and-white cords to wear at graduation, and are recognized on the ATJ website and in its newsletter.