A Note from Staff President
Renee Berteau: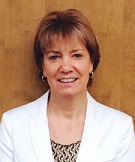 Staff Council has just finished conducting four Focus Groups with staff to better understand the needs of staff here at UVM. We are now working to organize these concerns and issues into common themes. The next step is to hold an Outreach Brainstorm Session on Tuesday, April 14, 2015. Continue reading . . .
Staff Council Meeting
Staff Council's next meeting is Tuesday, April 7, 2015 from 12:05pm - 1:30pm in the Davis Center, Livak Ballroom. Learn more . . .
Remember, if you print any of the information found in the Staffline, please choose the double sided or multiple page option on your printer to reduce paper usage.
Staff Council News:

Discounts:
Events:

Other Announcements:
Follow us here:
Email: Staff.Council@uvm.edu or call the Staff Council Office at 802-656-4493 Staff Council Office
85 So. Prospect Street
313 Waterman Building
Burlington, VT 05405

Hours
M -TH 8am - 3:30pm
F 9am - 1pm
www.uvm.edu/staffcouncil
Information from Staff Council:
Staff Council Outreach Brainstorm Session:
April 14, 2015, 12pm - 1pm, Waterman, Memorial Lounge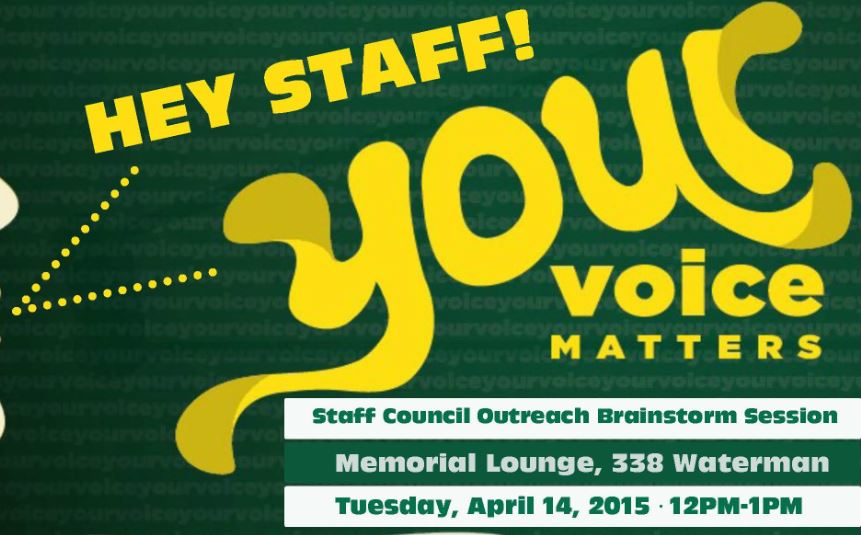 Staff Council is organizing an outreach brainstorm session on Tuesday, April 14, 2015 from 12pm - 1pm in Waterman, Memorial Lounge. This is an opportunity for UVM staff to talk about their experiences as employees as well as share concerns and ideas to help the Council better advocate for the needs of staff. Participants in the session will be able to share their thoughts on several themes that touch on staff issues. This feedback will be used to create a report to the Board of Trustees and University leaders. All information gathered will remain anonymous. Continue reading . . .

Staff Council Representative Elections

Staff Council is holding Representative Elections in April in several Units/Divisions/Colleges. If you are forward looking and committed to making UVM a stronger institution by addressing the ideas and concerns of staff through collaboration and dialogue while serving as a liaison to your colleagues, then this volunter leadership opportunity is for you. Nominations are due on Friday, April 10, 2015 at 12pm. Continue Reading . . .
Staff Council Community Service Award

If you're a UVM staff member who has volunteered in the community, then Staff Council wants to know about it and recognize your volunteerism. Continue Reading . . .
Vermont Corporate Cup Challenge Run/Walk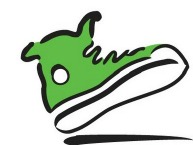 Staff Council is encouraging all UVM employees (Staff and Faculty) to create teams of three runners or walkers to participate in the Vermont Corporate Cup Challenge. Once you register your team by May 4, 2015, let Staff Council know so you can recieve a t-shirt to show your UVM pride at the event on May 14, 2015. Continue Reading . . .
Tobacco-Free UVM Health Initiative

Learn more about the plans for UVM to go Tobacco Free, share your own thoughts, concerns, and questions, and find resources to help you or a colleague quit. Continue Reading . . .
Human Resource Services News: