Academics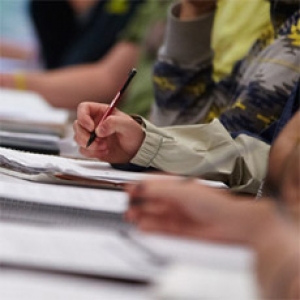 100+ bachelor degree programs
61 master's degree programs
27 doctoral programs
35 accelerated master's programs
M.D. program
4 pre-professional advising options (pre-medical, pre-dental, pre-vet, pre-law)
UVM Accreditation: Fully accredited by the New England Association of Schools and Colleges (NEASC)
Enrollment and Size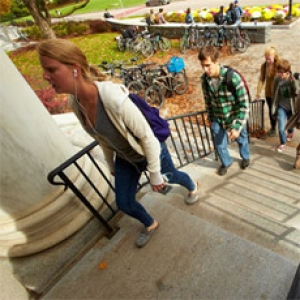 Undergraduate: 10,585
Graduate: 1,672
Medical: 484
Post-Baccalaureate Certificate: 31
Non-Degree: 551
An undergraduate student-faculty ratio of 16:1
Average undergraduate class size: 32
97% of classes are taught by faculty (only 3% of classes are taught by graduate assistants)
Faculty and Staff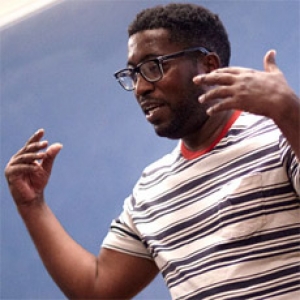 4,125 full- and part-time faculty and staff
91% of full-time, non-medical faculty hold a Ph.D. or the highest degree in their field
Student Outcomes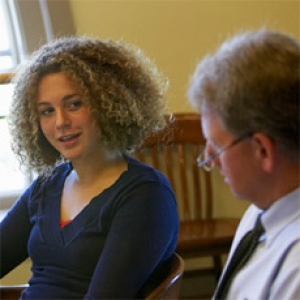 78 students have won or been finalists in scholarship competitions ranging from the Fulbright to the Goldwater in the last five years
#4: UVM ranking for the number of graduates who enter the Peace Corps (among medium-sized schools)
95% of those employed full-time from the Classes of 2017-19 are satisfied with their positions
73% of graduates from the Classes of 2017-19 were employed within six months of graduation
Admit rate to medical school for grads who participate in UVM's Committee Letter Process: 53% (national rate: 41%); Admit rate to law school: 90% (national rate: 70%); Admit rate to veterinary school: more than 90% among animal science majors (national rate, approx. 50%)
Experience-based Learning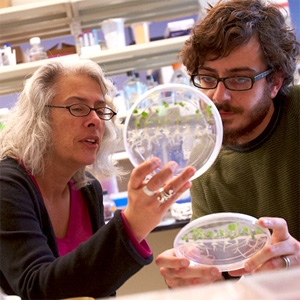 92% of seniors report being engaged in research, an internship or other experience-based learning/high impact practice during their time at UVM
40% of seniors report involvement in research with faculty mentor while at UVM
Nearly 500 study abroad options in more than 70 countries; 24% of undergraduates study abroad
78 service-learning courses; 23 civic-learning courses; 44% of seniors have taken at least one service-learning class while at UVM
10,000+ internships listed by the Career Center
Campus Life and Diversity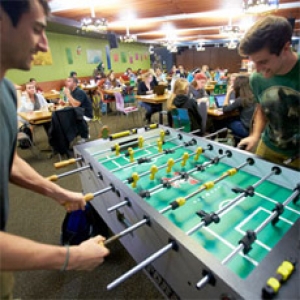 200+ student clubs and organizations, including a nationally recognized debate team and a student-run newspaper, radio station, TV station, rescue squad, legal services and many more academic, social justice, health, artistic, musical, cultural, ethnic, political, and religious clubs
40+ service clubs promoting health, literacy, and/or social justice
82% of first-year students are involved in a club or co-curricular activity
100% of first-year students live in themed residential communities
On-campus students live across four campuses in nine residential complexes with access to over a dozen dining facilities
60 club sports, some engaged in intercollegiate competition, and around 20 intramural teams
18 NCAA Division I Athletics teams
Undergraduates enrolled from 47 states and 41 countries/areas
12% of undergraduates are students of color; 38% of medical students and 15% of graduate students
3% of undergraduates are international students
76 student veterans
History and Tradition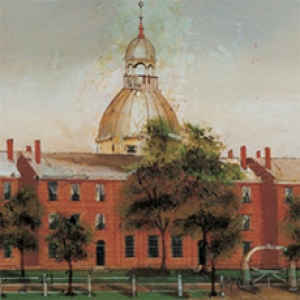 Founded 1791
Fifth oldest university in New England (after Harvard, Yale, Dartmouth and Brown)
First institution of higher education to declare public support for freedom of religion
First university to admit women and African-Americans into Phi Beta Kappa honor society
Called UVM for Universitas Viridis Montis, Latin for "University of the Green Mountains"
Motto: "Studiis et Rebus Honestis" — "For studies and other honest pursuits"
School colors: Green and gold
Mascot: Catamount
Location -- Burlington, Vermont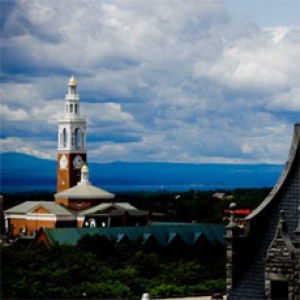 Our hometown perennially appears on national rankings that laud its livability, access to nature and recreation (including the best skiing in the northeast), thriving food and music scene, rising identity as a technology and innovation hub, and its status as a top college town.
Burlington, Vt. metro-area population of approximately 210,000, Vermont's largest city.
3.5-hour drive northwest of Boston, 90-minute drive southeast of Montreal -- international and metropolitan culture are easily accessible for weekend adventure.
Located on Lake Champlain -- a stunning lake with 587 miles (945 kilometers) of shoreline -- Burlington itself features a 8-mile paved trail that runs along the lake.
25 to 60 minutes to ski resorts, including Bolton Valley, Stowe, Sugarbush, Mad River Glen and Smuggler's Notch
Burlington's Church Street marketplace features national chains such as Lululemon, Athleta, Patagonia, Banana Republic, L.L. Bean, Urban Outfitters, Free People, Eddie Bauer, Abercrombie & Fitch and Starbucks, as well as many locally owned stores and boutiques.
Large local employers include Global Foundries, GE Healthcare, Keurig Green Mountain, Dealer.com, Seventh Generation and Ben & Jerry's Homemade. Vermont's public K-12 schools are perennially ranked among the best in the nation.
Facilities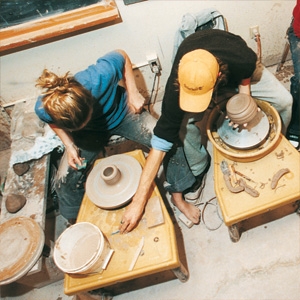 460-acre campus
Libraries: Howe (main library), Dana (medical library)
Specialized facilities include: A STEM complex, Lakeside Rubenstein Ecosystem Science; Stafford Center for Microbiology and Molecular Genetics; an on-campus medical center; 10 natural areas, including Mt. Mansfield summit; Morgan Horse Farm; four research farms supporting animal and dairy science, horticulture, and maple research
Admitted Student Profile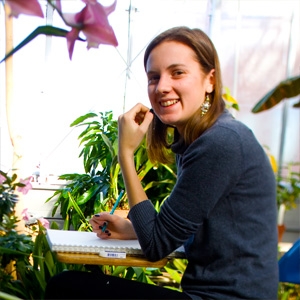 Academic Profile of Students Admitted for Fall 2020
SAT/ACT Score Ranges for Middle 50% of Admitted Students
SATE: 610-700 
SATQ: 590-700
ACT: 28-33
Honors College Score Ranges for Middle 50% of Admitted Students
SATE: 710-760
SATQ: 710-770
ACT: 33-35
Applications for Fall 2020
63% of first-year applicants applied early action
Campus Safety (Clery Act)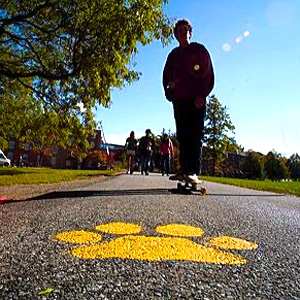 The University of Vermont's annual security report includes statistics for the previous three completed calendar years concerning reported crimes that occurred on campus; in certain off-campus buildings owned or controlled by UVM; and on public property within, or immediately adjacent to and accessible from the campus.
The report includes institutional policies concerning alcohol and drug use, crime prevention, the reporting of crime, sexual assault, and other important information and resource referrals. You can obtain a copy of this report at the Police Services website.