Our mission is to connect the campus and the local community and support proactive, collaborative initiatives to address shared challenges and opportunities.
OUR WORK AND STRATEGIC INITIATIVES
UVM OSCR Initiatives in Neighborhoods  University programs and services include off-campus living workshops, conflict resolution services, fraternity and sorority life neighbor relations sessions, babysitter-minglers, and Town-Gown group.
Quality of Life Partnership - New initiatives, data, and progress  University partnership members include the City of Burlington Mayor's Office, Code Enforcement, Burlington Police Department, City Council and Neighbors.  On campus involvment includes Student and Community Relations, Center for Health and Wellbeing, Student Government Association, University Relations, Campus Planning Services, Community Coalition, and the Dean of Students Office.
Neighborhood Programs
Community Coalition
  University students and staff, City administrators and leaders, and community members collaborating on quality of life issues and partnerships involving students as responsible community members.
RESOURCES
University-Burlington Annual Report
The University provides $1.3 million to the City annually for fire services and other costs related to the it's impact on the City.
Payment for Services Agreement
UVM Resources the Community can use - 
  University resources the Community can use are plentiful from the University's Communications webpage with the Calendar of Events to Facebook to the University's Libraries- See what is offered!
Joe Speidel, Director of Local Government and Community Relations

Joe Speidel@uvm.edu, 802-656-0299

Joe is the Director of Local Government and Community Relations at the University of Vermont where he is responsible for the University's external relations with local government, business, non-profit, and other constituents.  He has also held positions at UVM in Alumni Relations and Development as well as in Career Services.  Prior to that he worked as a mental health counselor in Boston and Vermont.  His educational background is in counseling and higher education, including a Bachelor's degree in Psychology and a Master of Arts degree in Counseling Psychology from Boston College, and a Master of Education degree in Higher Education and Student Affairs from UVM.
His involvement in the community has included volunteer positions with the CATMA transportation board, Parallel Justice, the ECOS Sustainability Project, the United Way, and Vermont Stage Company.
Off-campus Partners and Information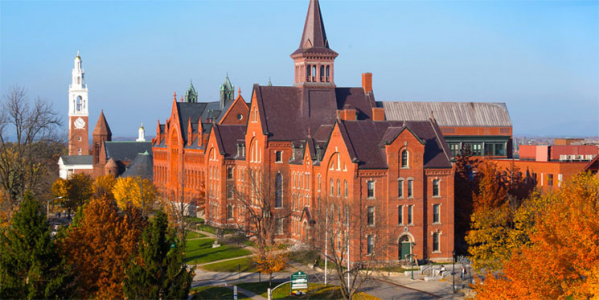 On-Campus Partners and Information