The Forestry major in the UVM Rubenstein School is designed for students who want a career working outdoors, excel at math and science, and learn by doing. Graduates will be ready to enter the forestry profession, be able to understand and analyze forest management problems, and have mastered critical thinking about forestry issues from a local to global scale and from multiple perspectives.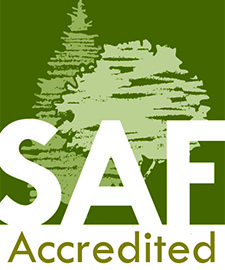 The UVM Forestry Program is accredited by the Society of American Foresters (SAF), the accrediting body for postsecondary degree programs in forestry in the United States. SAF accreditation assures programs meet quality standards set by the profession, with our B.S. in Forestry satisfying the education requirement for becoming a certified forester and achieving licensure in all states where this is a requirement for practicing forestry.
To enhance employability, students are required to pursue a forestry internship or research experience and earn academic credit as part of summer employment or other opportunities. A variety of public and private organizations offer career-oriented experiences, and the university offers field and laboratory research opportunities.
Vermont and the northern forest region serve as vibrant outdoor laboratories. The Forestry major emphasizes experiential- and service-learning through extensive field instruction on University-owned lands, including four UVM Research Forests and ten UVM Natural Areas and other public and private forests throughout Vermont and the Northeast.
Explore Rubenstein School internship, career, service-learning, research, and study abroad opportunities.