Traditional Ropes Course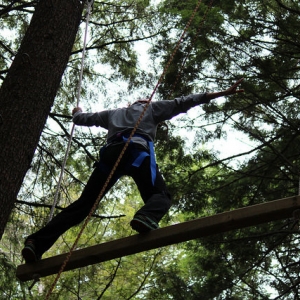 Only 10 minutes from downtown Burlington, but a world away from the hustle and bustle, the beautiful hemlock and pine grove nestled off the bike path provides the perfect backdrop to your outing. Full Progression Programs include icebreakers, problem-solving initiatives, low elements and high elements and can range from a 4-hour to 7.5-hour day or even a multi-day experience.
Low Ropes Course / Initiatives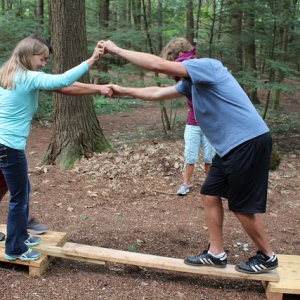 If you are short on time, really want to dive deeper into the group process, or just don't think your group would want to get up high, we can customize a engaging experiential on the ground program for you at our beautiful forested facility. 
Portable Adventures: Your Team, You Space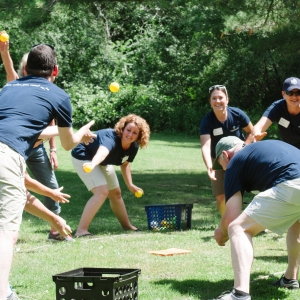 Can't make it out to the course? We are happy to come to you or plan a program at other location of your choosing. These programs can range from small conference rooms settings to large outdoor staff picnics, one hour to full day experiences, basic icebreakers to intense problem solving challenges - we will customize a teambuilding experience to fit the needs of your group. 
Workshops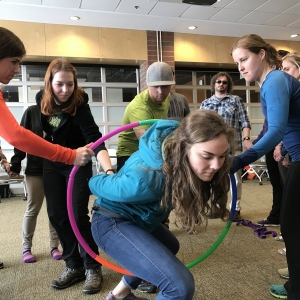 Interested in learning the nuances of facilitation? Want to dive deeper into the experience learning cycle and see how it applies to your work? UVM ARC partners with leaders in the experiential education and development fields to bring you engaging professional development opportunities.