When you log on for the first time, you will need to choose a login and password. Use your netID for your login. You do NOT need to use your UVM password.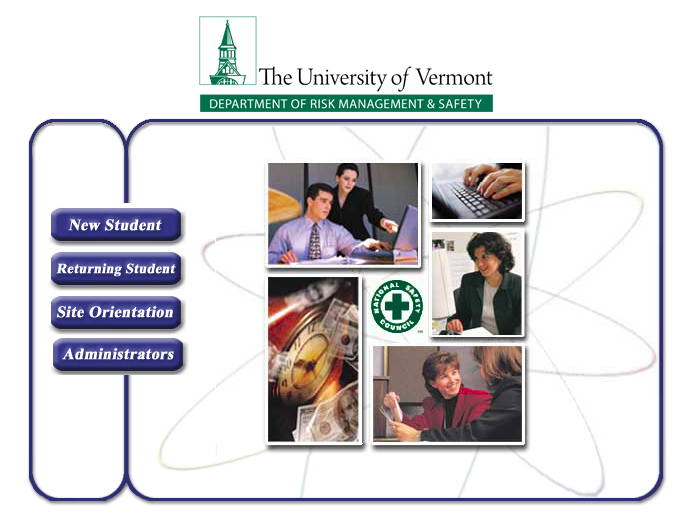 Website training window shows 4 buttons New Student, Returning Student, Site Orientation, Administrators
The training has 6 sections: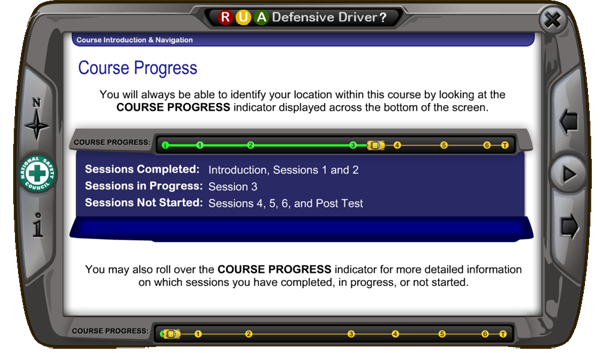 Website training window there are 6 sessions and where you are in the training process.
You may not want to complete the NSC course in one sitting. If you forget your login or password, use the Access Help link to have your information sent to you.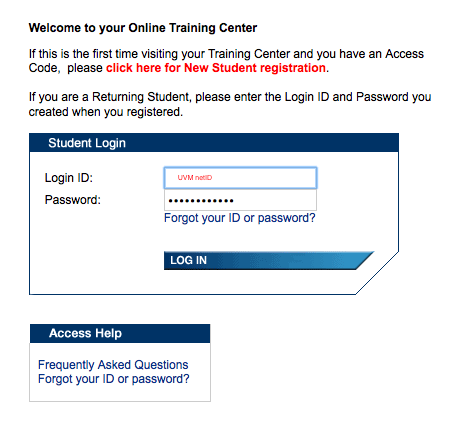 Website training window showing what the Student Login will look like.
Note the expiration date on the course. If you do not complete the training by the expiration date, you will need to have your access code re-activated.

Website training window shows the date created, date it will expire, last time the website was accessed.
When you successfully complete this training, you will receive an online certificate. Save a screenshot of this certificate for your records.