Request Data from OIRA

OIRA is always happy to help others find and analyze data. If you have a data request for anything not found in Catamount Data, please let us know through the form below!
For more information, please contact:
University of Vermont
Office of Institutional Research and Assessment
440 College Street
Burlington, Vermont 05405
Telephone: 802-656-0693
Note: Due to flexible scheduling, direct email or the "Request Data" form are the preferred means of communication.
Larry Granillo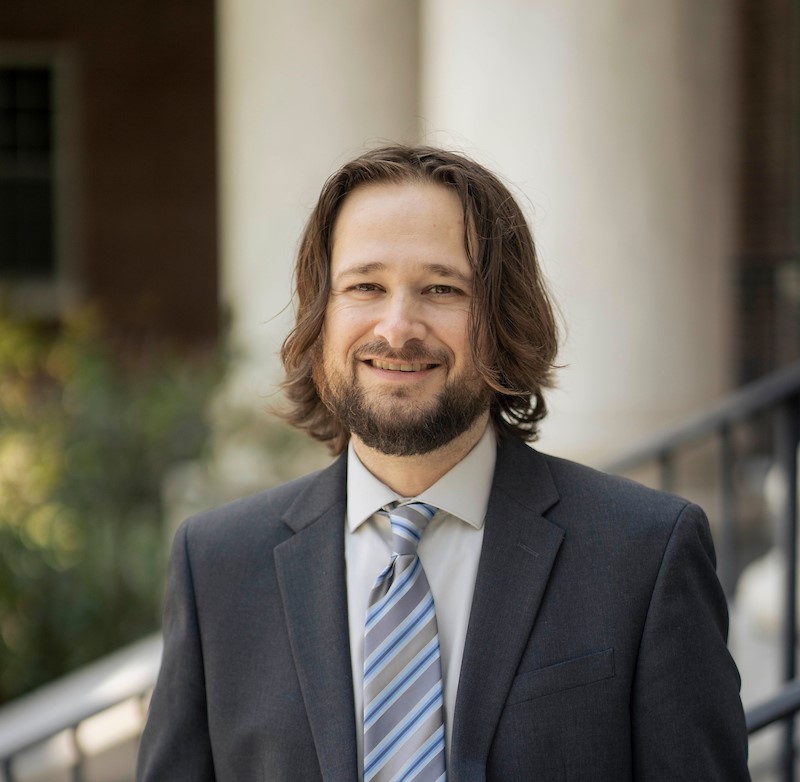 Interim Director, Institutional Research and Assessment
Tel: +1 802-656-1168
Email: Larry.Granillo@uvm.edu
Larry Granillo has been at UVM since 2014. His duties include working with and reporting on student data, managing and maintaining various datasets, and building data visualizations like Catamout Data. Prior to UVM, he worked at Marquette University and Milwaukee Area Technical College in financial aid and labor relations. Larry completed his master's in Educational Leadership from UVM in 2018 and has a BS in Computer Science from California Polytechnic State University, San Luis Obispo.
Richard Cohen
Assessment Coordinator
Tel: +1 802-656-0693
Richard joined the Office of Institutional Research & Assessment in the summer of 2023. Rich's role will be leading the assessment of general education and program-level student outcomes. Rich previously served as the Coordinator of Assessment & Program Review at Nassau Community College (Long Island, NY) where he was also a Professor in the Physical Sciences where he taught courses in Climatology, Meteorology, and Environmental Science.
Rich earned his Ph.D. in Science Education at Stony Brook University where he focused on the impact that science and mathematics coursework has on the persistance and completion rates of STEM and non-STEM Community College Students. He holds a master's degree in Secondary Education - Physics from Adelphi University and a bachelor's in Meteorology from the Pennsylvania State University. Rich also has completed several certificates in Assessment and Assessment Leadership from the SUNY Council on Assessment and completed the Peer Reviewer training from the Middle States Commission on Higher Education.
Colleen Fairchild
Institutional Research Analyst
Tel: +1 802-656-7434
Email: Colleen.Fairchild@uvm.edu
Nicholas Hartshorn
Institutional Research Analyst
Tel: +1 802-656-0693
Email: Nicholas.Hartshorn@uvm.edu
Nick Hartshorn joined the Office of Institutional Research and Assessment as an Analyst in 2022.  Having first come to UVM in 2012, he served as an Analyst within the Administrative Business Service Center, and later, the Physical Plant Department.  Nick is also an instructor in Excel and has developed and taught the Professional Development & Training Excel Series at UVM, as well as an introductory course on the program through UVM Professional and Continuing Education.  He earned his BA in History from Grinnell College in Grinnell, Iowa.
Larry Long
Senior Institutional Research Analyst
Tel: +1 802-656-0308
Email: Larry.Long@uvm.edu
Larry D. Long (He/Him/His) is a Senior Institutional Research Analyst in the Office of Institutional Research and Assessment. His expertise pertains to research design, conducting qualitative and quantitative studies, statistical modeling, predictive analytics, writing and assessing learning outcomes, and strategic planning. He has work experience in student success initiatives, residence life, study abroad, fraternity and sorority life, and marketing and public relations.
Larry has earned master's degrees in Student Affairs Administration in Higher Education, Educational Psychology, and Sociology from Ball State University. He also completed graduate certificates in College and University Teaching and Institutional Research. He earned undergraduate degrees from Kansas State University in Physical Sciences and Modern Languages (German). His capstone project pertained to using matrix algebra to edit and transform images.
Larry's research interests pertain to campus ecology, outcomes of extracurricular involvement, academic dishonesty, and the experiences of minoritized college students. He's published and presented on the experience and outcomes of students in forced triples and the experiences of gay, bisexual, and lesbian fraternity and sorority members.