The Museum's calendar of events features a wide variety of programs including lectures, guided tours, artists' talks, school programs, films, symposia, workshops, and special events year-round.
All programs are included with regular admission unless otherwise noted.
CURATOR'S TOUR: Gallery of Asian Art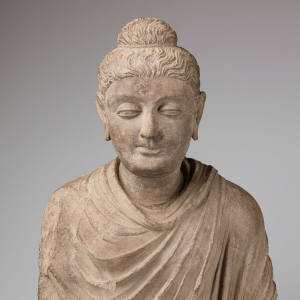 WEDNESDAY, JANUARY 30 - 6:00 PM
Fleming curator Andrea Rosen leads a tour of the Gallery of Asian Art.
ARTIST'S TALK: Corin Hewitt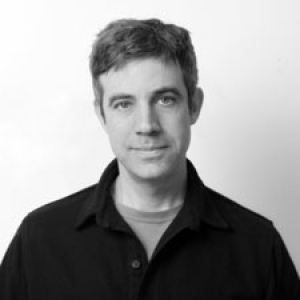 WEDNESDAY, FEBRUARY 13 - 4:00 PM
Corin Hewitt is a sculptor, photographer, and Associate Professor of Sculpture and Extended Media at Virginia Commonwealth University School of the Arts. He has exhibited widely in the US and Europe, including in solo exhibitions at the Whitney Museum of American Art, the Museum of Contemporary Art Cleveland, The Seattle Art Museum, and the Fleming Museum. Hewitt grew up in Vermont, the son of the late painter Francis Hewitt, a UVM professor, and Karen Hewitt, a toy designer and educator. For his work in the Small Worlds exhibition, Hewitt created a miniature model of the back-to-the-land cabin that his parents built in East Corinth in the 1960s. In his sculpture, Hewitt modifies the relationship of outer and inner walls, examining the psychological impact of the spaces we grow up in. Hewitt's talk will address the evolution of his art and the role of scale in his work.
OPENING RECEPTION: Spring 2019 Exhibitions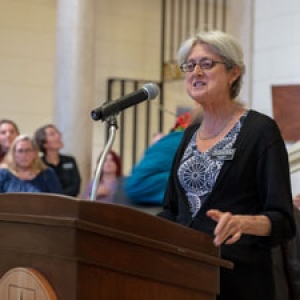 WEDNESDAY, FEBRUARY 13 - 5:30 - 7:00 PM
Hosted by University of Vermont President Thomas Sullivan, Fleming Director Janie Cohen, and the Museum's Board of Advisors.
Cash bar, hors d'oeuvres, and music
TALK: Life in the Little City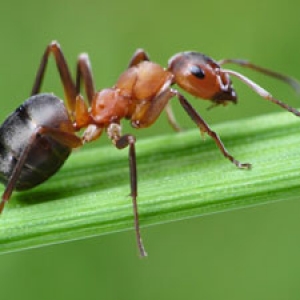 THURSDAY, FEBRUARY 21 - 12:00 PM
with Sara Helms Cahan, Associate Professor and Chair, UVM Department of Biology
An ant colony is a society in miniature, with concerns both pedestrian and momentous that mirror our own: traffic jams, bucket brigades, housekeeping, childcare, neighborhoods, factions, epidemics, and massacres. The lives of ants are both foreign and familiar, and it is this juxtaposition that has made them an object of fascination for centuries. In this talk, Sara Helms Cahan will discuss what we can learn about universal truths of social life when we take the time to look deeply at these little creatures who rule the world.
PAINTED WORD POETRY SERIES: Stephanie Burt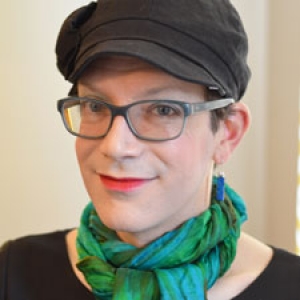 WEDNESDAY, FEBRUARY 27 - 6:00 PM
Poet and literary critic Stephanie Burt is the author of eight published books, including two critical books on poetry and three poetry collections. Her essay collections include Close Calls with Nonsense (Graywolf Press, 2009), finalist for the National Book Critics Circle Award; and Advice from the Lights: Poems (Graywolf, 2017). Her other works include The Poem is You: 60 Contemporary American Poems and How to Read Them (Harvard University Press, 2016); The Art of the Sonnet (Harvard University Press, 2010); The Forms of Youth: Adolescence and 20th Century Poetry (Columbia University Press, 2007); Parallel Play: Poems (Graywolf, 2006); Randall Jarrell and His Age (Columbia University Press, 2002); and Popular Music (Center for Literary Publishing, 1999). The New York Times called Burt "one of the most influential poetry critics of her generation." The recipient of a 2016 Guggenheim Fellowship, her writing has appeared in the New York Times Book Review, the London Review of Books, the Times Literary Supplement, the Believer, and the Boston Review. Poetry editor of The Nation, Stephanie Burt is a professor of English at Harvard University.
Co-sponsored with the UVM Department of English
TALK: Hinamatsuri: Girl's Day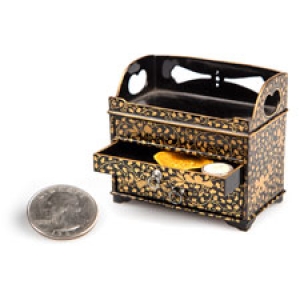 FRIDAY, MARCH 1 - 1:15 PM
with Mutsumi Matsubara Corson, UVM Senior Lecturer In Japanese
In Japan, and for Japanese families around the world, March 3rd is Hinamatsuri, "Girl's Day," also known as Doll Festival. To celebrate and pray for the health and happiness of young girls, an elaborate altar of dolls and miniature housewares is set up. Mutsumi Matsubara Corson, UVM Senior Lecturer in Japanese, will provide cultural and historical background on the festival.
Support from the Vermont Humanities Council and the UVM Department of Anthropology
ARTIST'S TALK: HOMELAND inSECURITY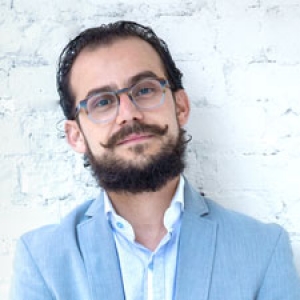 WEDNESDAY, MARCH 20 - 5:30 PM
with Mohamad Hafez, artist and architect
When Damascus-born Mohamad Hafez was an undergraduate architecture student at Iowa State University, unable to visit home under the terms of his student visa, he began constructing miniature recreations of Syrian façades to combat his homesickness. Now his models represent the destruction wrought by the Syrian Civil War, as well as signs of life and hope, including sounds that Hafez recorded during his last visit to Damascus in 2011, in the last days of peace. Hafez will give a talk on his work, followed by a conversation with Fleming curator Andrea Rosen and Pablo Bose, UVM Gund Fellow, Associate Professor of Geography, and Co-Director of the Global Studies Program.
With support from the following UVM Departments and Programs: Global Studies, Religion, Middle East Studies, Critical Race and Ethnic Studies, Geography, and the Center for Cultural Pluralism.
TALK: The Appeal of Model Railroading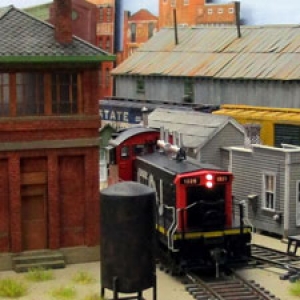 TUESDAY, MARCH 26 - 12:00 PM
with Tim Wilmot, retired maple researcher with Proctor Maple Research Center, UVM Extension, and member, Northwestern Vermont Model Railroad Association
For many model railroaders, the goal of the hobby is to recreate something—a town, a landscape, a railroad—that may no longer be in existence, but comes to life in a miniature world. These worlds are often not static, but interactive, and the hobby can be a social one, where a community of modelers work together to construct and perfect a large sequence of scenes, in which model trains duplicate the life of a working railroad. For many people around the globe, this is an art form in which ideas and techniques are shared in order to create something that is both authentic and beautiful. Samples of railroad models by Chris Monje, member of the Northwestern Vermont Model Railroad Association, will be on view before and after the talk.
FILM: World's Tiniest Masterpieces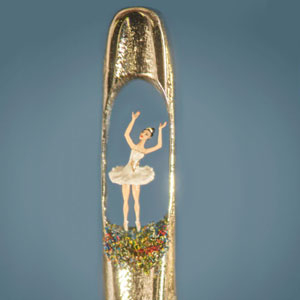 WEDNESDAY, MARCH 27 - 5 :30PM
Willard Wigan makes art so small it could fit in the eye of a needle. His entire collection—valued in the millions—could fit on a coin. He once inhaled three weeks of work when he breathed in at the wrong time. For Willard, the desire to go smaller and smaller is his eccentric escape from a chaotic world. But how does he do it and and why? Using cutting-edge macro camera technology and CGI graphics to take us into Willard's tiny world, we follow him as he creates his smallest piece of art to date, attempting to beat his own world record with a sculpture totally invisible to the naked eye.
47 minutes, written and directed by Kenny Scott
WORKSHOP: Making Miniature Art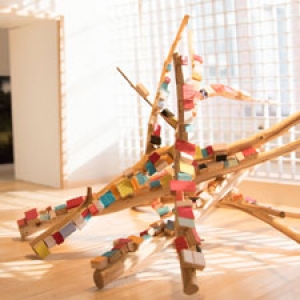 SATURDAY, MARCH 30 - 1:00 - 3:30 PM
with Matt Neckers, founder and assistant docent, The Vermont International Museum of Contemporary Art + Design; artist
Matt Neckers makes miniature museums filled with miniature artwork. Tour the Fleming Museum's exhibition Small Worlds with the artist. Create your own miniature artwork and learn to build your own miniature galleries. See the work you create temporarily installed in Small Worlds.
Ages 12+ Fee: $75 / $50 Museum Members. All materials are provided
OLLI PROGRAM: Fleming Museum Tour—Small Worlds: Miniatures in Contemporary Art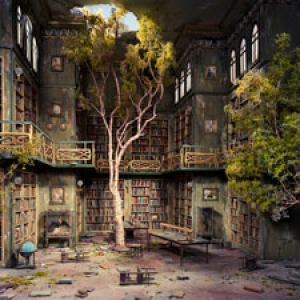 WEDNESDAY, APRIL 3 - 5:30 - 7:00 PM
Enjoy a private tour of the Fleming Museum's special exhibition, Small Worlds: Miniatures in Contemporary Art, exploring the ways that contemporary artists use miniatures to inspire awe, whimsy, and even dread.
This program is a collaboration between the Fleming Museum of Art and the Osher Lifelong Learning Institute (OLLI). To register, contact OLLI
TALK: On Miniatures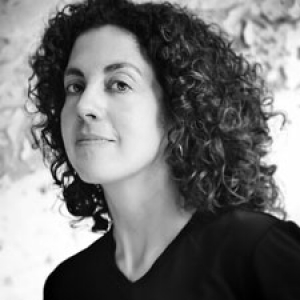 FRIDAY, APRIL 5 - 12:00 PM
with Lia Purpura, essayist and poet
Lia Purpura is the author of four poetry collections, three essay collections (including On Looking, a finalist for the National Book Critics Circle Award) and a collection of translations. She has been awarded fellowships from the Guggenheim Foundation, the National Endowment for the Arts, and the Fulbright Foundation, among others, and she is the recipient of four Pushcart Prizes. Purpura is Writer in Residence at the University of Maryland, Baltimore County, and she teaches at the Rainier Writing Workshop in Tacoma, Washington. In association with the Fleming's spring exhibitions, she will read and discuss her essay "On Miniatures," and read from her new essay collection All the Fierce Tethers (Sarabande Books, 2019).
Sponsored by the UVM Department of English
VERMONT HISTORY DAY: Free Admission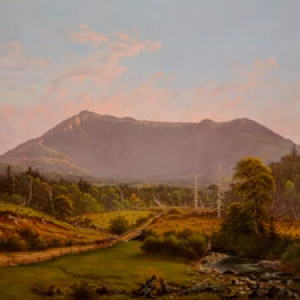 SATURDAY, APRIL 6 - 12:00 - 4:00 PM
In honor of Vermont History Day taking place at UVM's Davis Center, the Fleming Museum will offer free admission all day.
PANEL DISCUSSION: LASER Talk—Helen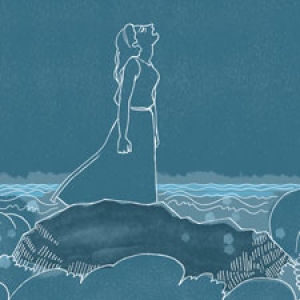 WEDNESDAY, APRIL 10 - 5:30 PM
with John C. Franklin, musician, professor and chair, UVM Department of Classics; Glynnis Fawkes, artist, cartoonist, and archaeological illustrator; Creston Lea, electric instrument-maker and writer
With a focus on the artistic and scholarly collaboration that resulted in the spring 2018 production of Euripides' play Helen, these three charismatic Vermonters will discuss their areas of research and practice, providing a glimpse into their distinct creative processes. Fleming curator Andrea Rosen will facilitate the conversation with the speakers and audience. A reception with light refreshments will follow.
Presented by Vermont Makers with the Fleming Museum
ARTIST'S TALK: Noticing, Naming and Displaying Very Small Objects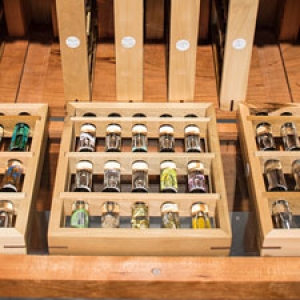 FRIDAY, APRIL 19 - 12:00 PM
with Brian D. Collier, Architect of the Collier Classification System for Very Small Objects and Head Archivist of the Very Small Object Master Collection
Brian D. Collier will speak about his ongoing project, The Collier Classification System for Very Small Objects and The Traveling Museum of Very Small Objects. The project centers on the invention of an entirely new taxonomy that can be used to name the group of things Collier has defined as Very Small Objects, any solid non-living thing smaller than 8mm x 8mm x 25mm but large enough to be seen by the unaided eye. The master collection of Very Small Objects was started with 120 objects while developing the new taxonomy in 2004. Through contributor submissions over the years the collection has grown to almost 600 objects and is now housed in a custom-made cherry wood cabinet. Collier will talk about the invention, history, and future of the project and describe how to participate as a contributor.
PAINTED WORD POETRY SERIES: Matt Miller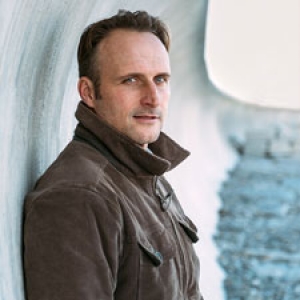 WEDNESDAY, APRIL 24 - 6:00 PM
Matt W. Miller is the author of the collections The Wounded for the Water (Salomon Poetry), Club Icarus, selected by Major Jackson as the winner of the 2012 Vassar Miller Poetry Prize, and Cameo Diner: Poems. He has published poems and essays in The Adroit Journal, Harvard Review, Narrative Magazine, Notre Dame Review, Southwest Review, 32 Poems, Memorious, and crazyhorse, among other journals, and was winner of the River Styx Microbrew/Microfiction Prize and Iron Horse Review's Trifecta Poetry Prize. Miller is a former Wallace Stegner Fellow in Poetry at Stanford University and a Walter E. Dakin Fellow in Poetry at the Sewanee Writers' Conference. He teaches English at Phillips Exeter Academy and lives with his family in coastal New Hampshire.
Co-sponsored with the UVM Department of English
Free Family Art Activity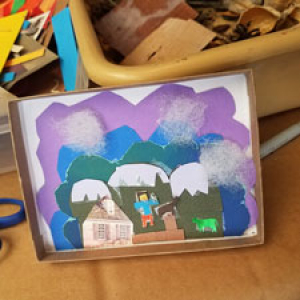 WEDNESDAY, THURSDAY, FRIDAY: APRIL 24-26 - 10:00 AM - 2:00 PM
Make miniature scenes inspired by the Small Worlds and Global Miniatures special exhibitions at the Fleming.
SPECIAL EVENT: Vermont International Museum of Contemporary Art + Design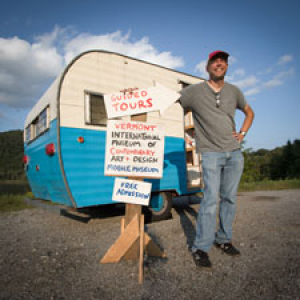 SATURDAY, MAY 4 - 12:00 - 4:00 PM
In 2014, artist Matt Neckers established the Vermont International Museum of Contemporary Art + Design (VTIMoCA+D), a museum of miniature art. In 2017, he received a Vermont Arts Council Creation Grant to finish the museum's mobile unit, housed in a 1960s-era camper and designed to travel. Neckers will bring the VTIMoCA+D camper to the entrance of the Fleming Museum, to share his miniature museum with Fleming audiences in a festive celebration of spring. The food truck Open Hearth Pizza will be there with free slices of pizza.
Subscribe to our email newsletter
Contact Us
(802) 656-0750
61 Colchester Avenue, Burlington, Vetrmont 05405