The Museum's calendar of events features a wide variety of programs including lectures, guided tours, artists' talks, school programs, films, symposia, workshops, and special events year-round.
Unless otherwise noted, programs take place at the Fleming Museum and are included with regular admission.
PAINTED WORD POETRY SERIES: Sue Burton and Sara London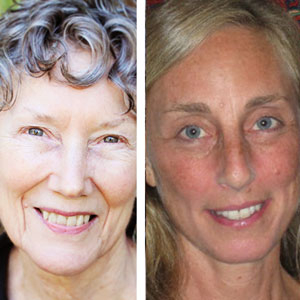 THURSDAY, SEPTEMBER 12 - 6:00 PM
Sue D. Burton's collection BOX (2018), selected by Diane Seuss for the Two Sylvias Press Poetry Prize, is a finalist for the Foreword INDIES award for best poetry book of 2018. She is also the author of LITTLE STEEL (2018), from Fomite Press. She has been awarded Fourth Genre's 2017 Steinberg Essay Prize, is the recipient of a grant from the Vermont Arts Council, and has been nominated for the Best of the Net and three times for a Pushcart Prize. Her poems have appeared in Beloit Poetry Journal, Blackbird, Green Mountains Review, Hayden's Ferry Review, Mudlark, New Ohio Review, Shenandoah, and Verse Daily. Apprenticeship-trained as a physician assistant at the Vermont Women's Health Center, she worked as a PA in Vermont for over twenty-five years. She is a graduate of the Johns Hopkins Writing Seminars and has an MFA in Writing from Vermont College. She lives in Burlington, Vermont.
Sara London is the author of Upkeep and The Tyranny of Milk, both published by Four Way Books. Her poems have appeared in many journals, including The Common, Quarterly West, The Hudson Review, Poetry East, The Iowa Review and the Poetry Daily anthology. She teaches at Smith College, and has also taught at Mount Holyoke and Amherst Colleges. Born in San Francisco, Sara grew up in Burlington, Vermont, and attended UVM as an undergrad. She later received an MFA from the Iowa Writers' Workshop. Also the author of two children's books (one inspired by a Burlington ancestor), Sara is the poetry editor at The Woven Tale Press (woventalepress.net). She lives in Northampton, MA.
Co-sponsored with the UVM Department of English
OPENING RECEPTION: Fall 2019 Exhibitions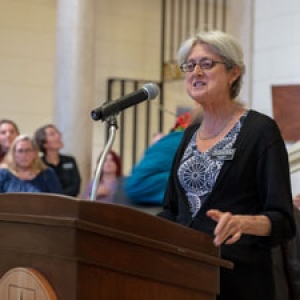 FRIDAY, SEPTEMBER 27 - 5:30 - 7:00 PM
Hosted by University of Vermont Provost Patricia Prelock, Fleming Director Janie Cohen, and the Museum's Board of Advisors.
Featuring the exhibitions:
Be Strong and Do Not Betray Your Soul
Cash bar, hors d'oeuvres, and music
FIRST WEDNESDAYS: Graphic Novels to Watch Out For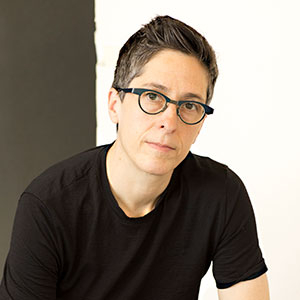 WEDNESDAY, OCTOBER 2 - 7:00 PM
with Alison Bechdel
The Vermont Humanities Council presents Alison Bechdel, author of the comic strip Dykes to Watch Out For and the graphic memoir Fun Home: A Family Tragicomedy, discusses what makes comics such a powerful medium for addressing and challenging oppression.
LOCATION: Livak Ballroom, 417/419 UVM's Davis Center
ARTIST'S TALK: John Edmonds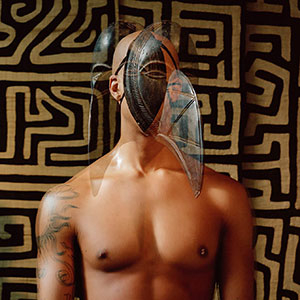 THURSDAY, OCTOBER 3 - 5:30 PM
John Edmonds is an American artist and photographer who first came to public recognition with his intimate portraits of lovers, close friends, and strangers. His work explores themes of identity, community, and desire. Noted for his highly formalist photographs in which he focuses on the performative gestures and self-fashioning of young black men on the streets of America, he is a participant in the 2019 Whitney Biennial. In 2018, Time Magazine listed his debut monograph, Higher, as one of the top 25 Photobooks of the year. Represented by Company Gallery, he lives and works in Brooklyn, New York and is on faculty at Yale University and the School of Visual Arts, NY. Edmonds will discuss his work in the Be Strong and Do Not Betray Your Soul exhibition.
Sponsored by the Mollie Ruprecht Fund for Visual Arts in the UVM Department of Art and Art History
COMICS WORKSHOP: Drawing from the Past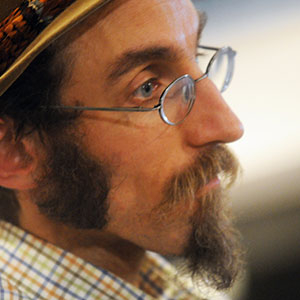 FRIDAY, OCTOBER 4 - 1:00-5:00 PM
With Marek Bennett, teaching artist
Join New Hampshire teaching artist Marek Bennett for a hands-on comics creation lab, featuring basic techniques of cartooning, comics creation, and self-publishing. Learn to create and publish original comics based on primary sources of social justice activism in Vermont and elsewhere. No experience required – everyone can draw comics!
LOCATION: Room 308, UVM's Billings Library
TALK: The Saddest, Angriest Black Girl in Town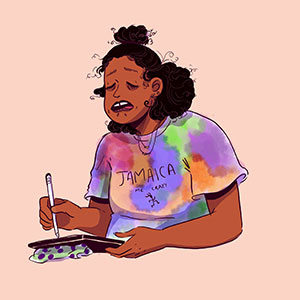 SATURDAY, OCTOBER 5 - 12:00 PM
with Robyn Smith and Whit Taylor
Robyn Smith, a graduate of the Center for Comic Studies in White River Junction, wrote The Saddest, Angriest Black Girl in Town to explore the intersections of Blackness and mental health. She and Whit Taylor—author of Ghost Stories, The Anthropologists, and many other comics—will discuss mentorship and networks among female cartoonists of color.
TALK: El Viaje Mas Caro/The Most Costly Journey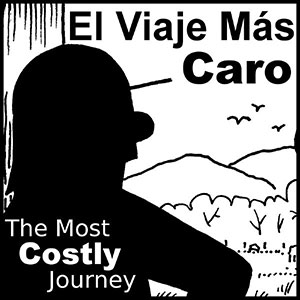 SATURDAY, OCTOBER 5 - 1:30 PM
with Marek Bennett, Julia Doucet, and Andy Kolovos
El viaje mas caro is an ethnographic cartooning project that employs collaborative storytelling and graphic narratives as tools to help address loneliness, isolation, and despair among Latin American migrant workers on Vermont dairy farms. Project members will discuss how the graphic storytelling format allowed for communicating personal stories about stigmatized or complicated subjects in images.
TALK: Berlin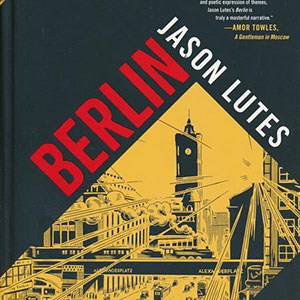 SATURDAY, OCTOBER 5 - 3:00 PM
with Jason Lutes and Isaac Cates
When Jason Lutes began work on Berlin, his 22-volume serialized story of life in the Weimar Republic, he had no idea that it would take him more than twenty years to finish—or that the story of the city's transformation from progressive cosmopolitan capital to Nazi headquarters would feel so resonant in our current political moment. Lutes and UVM English Department lecturer Isaac Cates will discuss the complex reactions to Berlin and what it means for readers to find political relevance in a graphic historical narrative.
VERMONT READS: A Visit with Congressman John LEwis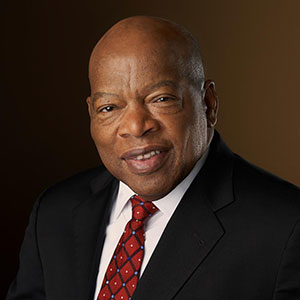 MONDAY, OCTOBER 7 - 7:00PM
Vermont Humanities Council presents Congressman John Lewis and his co-author, Andrew Aydin, who will discuss their transformative and award-winning graphic novels, The March Trilogy. Lewis is considered one of the "Big Six" leaders of the civil rights movement. March: Book One was selected by Vermont Humanities for its statewide one-book reading program, Vermont Reads.
Underwriters include Middlebury College and the University of Vermont's Office of the President.
LOCATION: Flynn MainStage, Burlington
Admission is free but advance tickets are required; see flynncenter.org for details
TALK: The Comic Corrective: What Humor Does in Social Movement Art and Spectacle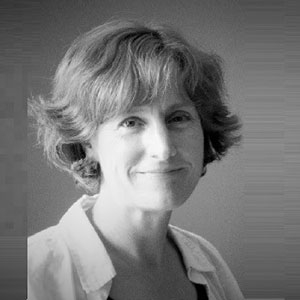 THURSDAY, OCTOBER 10 - 12:00 PM
with Nancy Welch, UVM Professor of English
This talk surveys the wonderfully rowdy and comic artistic production of the Industrial Workers of the World, popularly known as the Wobblies, the radical union movement that emerged in the opening decades of the 20th century to organize predominantly immigrant workers into an effective force against Gilded Age injustice. Though Welch's focus will be on "Wobbly art," she will also fast-forward to our new Gilded Age and the enduring presence of Wobbly art and humor in social movements today.
TALK: History of Activist Art in Vermont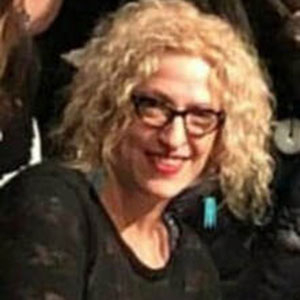 WEDNESDAY, OCTOBER 16 - 6:00 PM
With jen berger, interdisciplinary, socially engaged artist and educator
jen berger has participated in countless protests, street theater performances, and creative direct actions over the course of her career as an artist and activist. She will discuss the history of art and activism in Vermont—notably in 2D works, performances, films, and creative direct actions—with attention to how one event can have a ripple effect that its participants or viewers might not be able to sense at the time.
WORKSHOP: Archives of Activism workshop, "At the Root"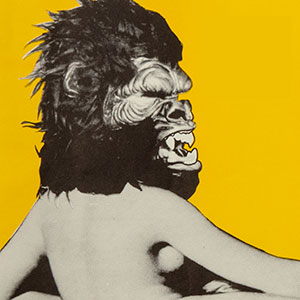 SATURDAY, OCTOBER 19 - 12:00-3:00 PM
Protests and creative actions often employ signs, banners, and flyers to amplify a message, yet these pieces of ephemera are often discarded after they've served their initial purpose. Likewise, the works in the Fleming's current exhibitions are intended to foster conversations, debates, and action—yet how do we preserve these reactions? At the Root's jen berger will host a printmaking workshop and will provide instruction and materials for creating your RESIST!-inspired linocut. 10% of the proceeds will be donated to local arts activism organizations
Fee: $20 / $10 Museum members and students; all materials are provided
PERFORMANCE: Playing the Artworks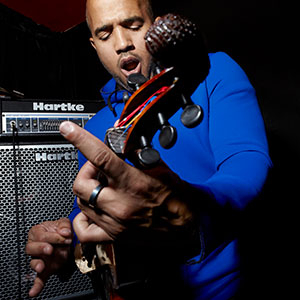 WEDNESDAY, OCTOBER 23 - 5:30 PM
With Daniel Bernard Roumain, composer, performer, educator, and activist
Known for his signature violin sounds infused with myriad electronic, urban, and African-American music influences, Daniel Bernard Roumain takes his genre-bending music beyond the proscenium. Playing the Artworks is a concert collaboration between DBR and the collection of the Fleming Museum. Surrounded by works of art rooted in resistance, DBR and his ensemble will musically reflect to bring these works of art to life.
PAINTED WORD POETRY SERIES: Sandra Lim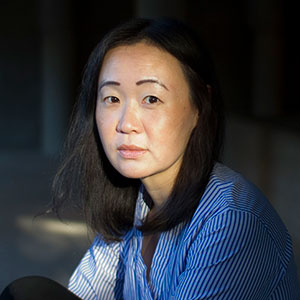 THURSDAY, OCTOBER 24 - 6:00 PM
Sandra Lim is the author of The Wilderness (W.W. Norton, 2014), selected by Louise Glück for the 2013 Barnard Women Poets Prize, and a previous collection of poetry, Loveliest Grotesque (Kore Press, 2006). Her poems and essays have appeared in Boston Review, The Baffler, Literary Imagination, VOLT, and The New York Times Magazine, among other journals. Her writing has been published in anthologies including The Echoing Green: Poems of Fields, Meadows, and Grasses (Knopf, 2016). She is an Associate Professor of English at the University of Massachusetts Lowell and lives in Cambridge, MA.
Co-sponsored with the UVM Department of English
TALK: Aruna D'Souza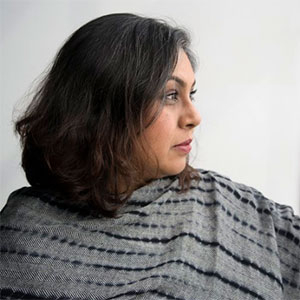 TUESDAY, OCTOBER 29 - 6:00 PM
Renowned art critic and art historian Aruna D'Souza will speak on the importance of representation in museums, and how museums perform as arbiters of cultural change. Her book Whitewalling: Art, Race, and Protest in 3 Acts was named one of the best art books of 2018 by The New York Times.
Sponsored by the Mollie Ruprecht Fund for Visual Arts in the UVM Department of Art and Art History
OLLI PROGRAM: Tour of Be Strong and Do Not Betray Your Soul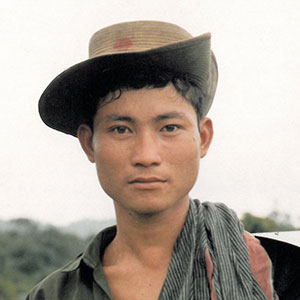 WEDNESDAY, OCTOBER 30 - 5:30-7:00 PM
Enjoy a private tour of the Fleming Museum's special exhibition of contemporary photography, Be Strong and Do Not Betray Your Soul, led by Alice Boone, curator of education and public programs. This program is a collaboration between the Fleming Museum and the Osher Lifelong Learning Institute.
To register, contact OLLI: learn.uvm.edu/olli / (802) 656-2085 / uvmolli@uvm.edu
ARTIST'S TALK: Slogans for the Revolution That Never Was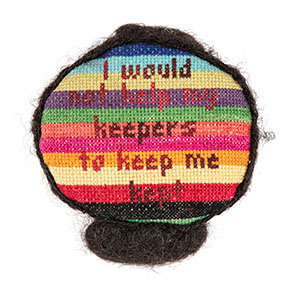 WEDNESDAY, NOVEMBER 6 - 5:30 PM
With Mildred Beltré, Associate Professor of Printmaking and Drawing, UVM Department of Art and Art History
Mildred Beltré's Slogans for the Revolution That Never Was is an ongoing series of text-based drawings and objects that re-word, abstract, and recontextualize language borrowed from existing and original texts. I would not help my keepers (2016) from this series is currently on loan to the Fleming Museum for the student-curated exhibition, RESIST! INSIST! PERSIST!. Beltré will discuss her practice and her role in creating the upcoming Arts in Action internship for UVM students to learn about arts activism and community-building in New York City.
TALK: Rock, Paper, Scissors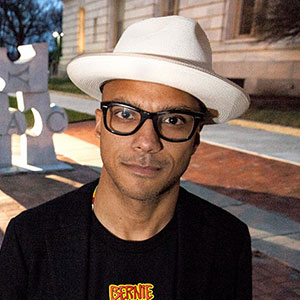 FRIDAY, NOVEMBER 8 - 12:00 PM
With Luis Calderin, Director of Youth and Audience Engagement at XQ Institute
Luis Calderin has worked as the VP of Marketing and Creative at Rock the Vote during the 2016 presidential campaign and as the Director of Arts, Culture, and the Youth Vote for the 2016 Bernie Sanders campaign. In "Rock, Paper, Scissors," Calderin will explore the roles of music, pop culture, DIY design art, and passionate citizens shouting truth to power. His goal is to make clear that the viewer does not need to follow a traditional model of activism, or request permission to support, amplify, and create serious change.
PAINTED WORD POETRY SERIES: Ekphrastic Poetry Night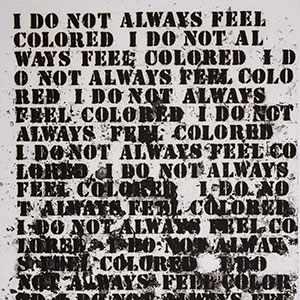 WEDNESDAY, NOVEMBER 13 - 6:00 PM
How do you interpret and respond to the messages of RESIST! INSIST! PERSIST! and Be Strong and Do Not Betray Your Soul? Compose an ekphrastic poem inspired by the works in these exhibitions that explores how language and visual art can work together to amplify a message. The ancient Greeks taught ekphrasis as a way to share the emotional experience and content of an art object through detailed descriptive writing. In later centuries, ekphrasis was used to create vivid descriptions of art that functioned as works of communicative art in themselves. Writers of selected poems will be invited to take part in this public reading. A collection of submitted poems will be printed in a booklet available at the Museum.
Submissions must be received by October 18.
TALK: History of Activism at UVM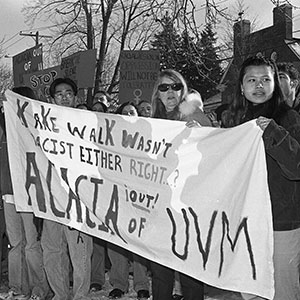 THURSDAY, NOVEMBER 14 - 12:00 PM
With Patrick Brown, Former UVM Director of Student Life
Student activism has a long and vibrant history. From the early "butter rebellion" in 1776 at Harvard to the high school students from Marjory Stoneman Douglas High School creating a groundswell of protest in 2018 following the shooting at their high school, students have worked hard for social justice and change. This presentation will take a brief look at the history of student activism on campus with a focus on how this activism has changed the University of Vermont.
TALK: Birding to Change the World: Involving Students in Environmental Activism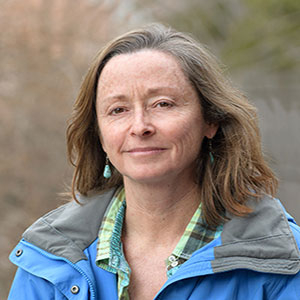 THIS TALK, ORIGINALLY SCHEDULED FOR NOVEMBER 19 HAS BEEN CANCELLED.
With Patricia O'Kane, Lecturer, Rubenstein School of Environment and Natural Resources
An environmental educator who uses action-research to promote environmental and social justice, Dr. Trish O'Kane has brought her "Birding to Change the World" course to UVM students via an Engaged Practices Innovation Grant, in which students work with elementary school students to learn about birds and environmental issues. She will be joined by UVM students who have participated in her environmental justice projects and who will discuss their involvement in this unique program.
TALK: Arts of Place-making and Place-unmaking: Black Ecologies and Activist Geographies on the South Side of Chicago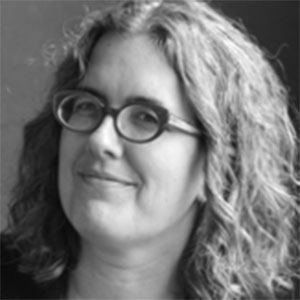 TUESDAY, DECEMBER 3 - 12:00 PM
With Rebecca Zorach, Mary Jane Crowe Professor of Art History, Northwestern University
Rebecca Zorach will speak about contemporary artists whose work deals with Chicago's South Side—Theaster Gates, Cauleen Smith, and Amanda Williams—as well as activist groups that are engaging with both environmental and social issues. Zorach teaches and writes on early modern European art, contemporary activist art, and art of the 1960s and 1970s.
PERFORMANCE: Winter's Warm Music: A Celebration of Yuletide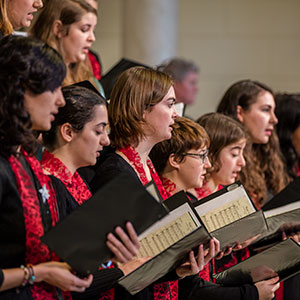 SUNDAY, DECEMBER 8 - 1:00 PM and 3:00 PM
Because of popular demand, there will be two performances this year!
The University Concert Choir & Catamount Singers perform music from around the globe that has inspired and entertained countless generations. The performance, under the direction of David Neiweem, takes place in the magnificent ambience of the Fleming's Marble Court.
Subscribe to our email newsletter
Contact Us
(802) 656-0750
61 Colchester Avenue, Burlington, Vetrmont 05405