Research and/or Creative Works
Retired Clinical and Educational Director, Woodside Juvenile Rehabilitation Center, Vermont Department for Chilrden and Families, Colchester, Vermont.
Management/administrative responsibilities include:
oversight of all treatment services
staff training
program development and evaluation
student internship program
regular, special, remedial, and vocational educational services
Clinical responsibilities include:
clinical supervision of all staff
group, individual, and family counseling
training and implementation of cognitive-behavior therapy (CBT)
sexual aggression counseling
psychological, behavioral, and educational evaluations
Research is focused on Program Evaluation Design and Assessment to monitor the effectiveness of the programs at Woodside, to ensure that all aspects of Cognitive Behavior Therapy methods and materials are evidence-based and to make necessary improvements based on the ongoing research.
Publications
Paper presentation: November 15, 1999, 61st Annual National Council on Family Relations Conference; "Border, Boundaries, and Beacons: Diverse Families in Dynamic Societies," Irvine, California. Evaluation of Vermont's court-mandated education program for separating parents.
Workshop presentation: September 24, 1999, Vermont Psychological Association Annual Conference: "Caring for Kids," Colchester, VT. Meeting the mental health needs of delinquent children and adolescents.
Poster presentation: June 6, 1985, Vermont Conference on the Primary Prevention of Psychopathology, Burlington, VT. Implementation and evaluation of a home day care child abuse prevention program. Elizabeth D. Gibbs, Lynne A. Bond, Phil Zunder & Judith Candido, University of Vermont and Vermont Department of Social & Rehabilitation Services.
Workshop presentation: September 18, 1984, The Fifth International Congress on Child Abuse and Neglect, Montreal, Quebec, Canada. The creation and evaluation of part-time neighborhood daycare and parent support program for high-risk families. E.D. Gibbs, J. Burchard, J. Goldhaber, T. Martin & J. Candido, University of Vermont and Vermont Department of Social & Rehabilitation Services.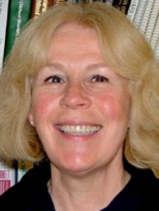 Education
B.S. Northeastern University, 1972
M.Ed. Boston College, 1973
M.A. University of Vermont, 1994
Ph.D. University of Vermont, 1998
Contact
Office Location:
234 Dewey Hall
Office Hours:
By appointment via email