Associate Professor, Undergraduate Director
Research and/or Creative Works
The central goal of my research is to explore specific aspects of raising children that pose unique challenges to parents. I am particularly interested in ways that parents discuss difficult issues with their children, such as how to cope with stress and how to interact with people from backgrounds that are different from their own (such as people of different ethnicities, religions, or physical abilities). My lab also investigates the role that biological factors, such as autonomic stress reactivity, might play in this process.
The UVM Family Development Lab is currently focusing on three goals:
Parent Socialization of Coping. Teaching children how to effectively manage stress, also known as socialization of coping, is a critical task for parents and a central focus of my work. We have studied socialization of coping in children, adolescents, and emerging adults. Our research team recently developed a novel methodology for obtaining observational measures of parent socialization of coping as it occurs in real-time.
Parents of Emerging Adults. I am particularly interested in the unique role that parents may play during the developmental period of emerging adulthood (ages 18-27), a transitional period between adolescence and adulthood in which youth gradually take on independent adult roles in society. With data collected in my lab at UVM, I have contributed several studies to the burgeoning literature on the effects of parents in emerging adulthood.
Parent-Child Discussions. In collaboration with Dr. Sylvia Perry, my lab has recently begun to examine how parents and children talk to each other about groups of people who are different from them. This could include people of different weights, religions, ethnicities, physical abilities, or other groups. The information gained from this study will help us better understand how children learn to relate to other people. We are currently recruiting families with children ages 8-12 in the Burlington area: please contact us at famlab@uvm.edu for more information.
Publications
Wagner, C. R., & Abaied, J. L. (2016). Skin conductance level reactivity moderates the association between parent psychological control and relational aggression in emerging adulthood. Journal of Youth and Adolescence. doi: 10.1007/s10964-016-0422-5
Abaied, J. L. (2016). Skin conductance level reactivity as a moderator of the link between parent depressive symptoms and emotional adjustment in emerging adults. Journal of Social and Personal Relationships. doi:10.1177/0265407515583170
Abaied, J. L., Wagner, C., & Sanders, W. (2014). Parent socialization of coping in emerging adulthood: The moderating role of respiratory sinus arrhythmia. Journal of Applied Developmental Psychology, 35(4), 357-369. doi: 10.1016/j.appdev.2014.06.002
Abaied, J. L., & Rudolph, K. D. (2011). Maternal influences on youth responses to peer stress. Developmental Psychology, 47, 1776-1785. doi:10.1037/a0025439
Abaied, J. L. & Rudolph, K. D. (2010). Mothers as a resource in times of stress: Interactive contributions of socialization of coping and stress to youth psychopathology. Journal of Abnormal Child Psychology, 38, 273-289. doi: 10.1007/s10802-009-9364-7
Associations and Affiliations
Affiliated Faculty, Developmental Psychopathology Concentration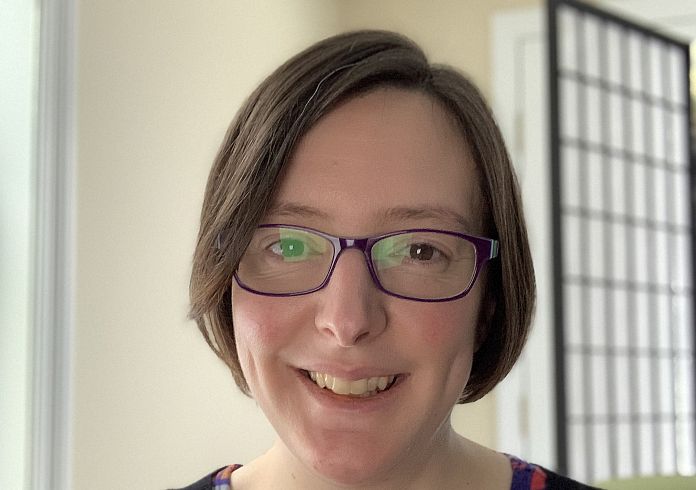 Education
B.A. Hamilton College, 2004
M.A. University of Illinois at Urbana-Champaign, 2007
Ph.D. University of Illinois at Urbana-Champaign, 2010
Contact
Office Location:
Dewey Hall, 210B