Associate Professor, Director of the General/Experimental Psychology PhD Program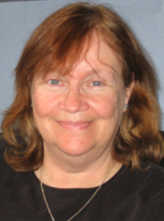 Contact
Office Hours:
Tuesday and Thursday 1:30 - 2:30 p.m. and by appointment via email
Office Location:
302 Dewey Hall
Education
B.S. Concordia University, 1992
M.S. Concordia University, 1994
Ph.D. McGill University, 1999
Curriculum vitae
Donna Toufexis' CV (PDF)
Research and/or Creative Works
I am interested in sex differences and sex hormone effects on emotional learning and anxiety behavior, and in the development of animal models of endocrine-related psychopathologies including post-traumatic stress disorder and post-partum depression. In my lab we use methodology that includes: discrimination fear-learning, acoustic startle, intracranial drug and hormone infusion, in situ hybridization, immunocytochemistry, to explore these subjects at all stages from the behavioral down to the system and molecular levels.
Publications
Toufexis DJ, Myers KM, Bowser ME, Davis M. Estrogen disrupts the inhibition of fear in female rats, possibly through the antagonistic effects of estrogen receptor alpha (ERalpha) and ERbeta. Journal of Neuroscience 2007 Sep 5;27(36):9729-35.
Toufexis DJ, Myers KM, Davis M. The effect of gonadal hormones and gender on anxiety and emotional learning. Hormones and Behavior 2006 Nov;50(4):539-49. Epub 2006 Aug 14. Review.
Toufexis DJ, Davis C, Hammond A, Davis M. Progesterone attenuates corticotropin-releasing factor-enhanced but not fear-potentiated startle via the activity of its neuroactive metabolite, allopregnanolone. Journal of Neuroscience 2004 Nov 10;24(45):10280-7.
Toufexis DJ, Kyriazis D, Woodside B. Chronic neuropeptide Y Y5 receptor stimulation suppresses reproduction in virgin female and lactating rats. Journal of Neuroendocrinology 2002 Jun;14(6):492-7.
Walker CD, Toufexis DJ, Burlet A. Hypothalamic and limbic expression of CRF and vasopressin during lactation: implications for the control of ACTH secretion and stress hyporesponsiveness. Progress in Brain Research 2001;133:99-110. Review.
Toufexis DJ, Tesolin S, Huang N, Walker C. Altered pituitary sensitivity to corticotropin-releasing factor and arginine vasopressin participates in the stress hyporesponsiveness of lactation in the rat. Journal of Neuroendocrinology 1999 Oct;11(10):757-64.
Toufexis DJ, Thrivikraman KV, Plotsky PM, Morilak DA, Huang N, Walker CD. Reduced noradrenergic tone to the hypothalamic paraventricular nucleus contributes to the stress hyporesponsiveness of lactation. Journal of Neuroendocrinology 1998 Jun;10(6):417-27.