Class of 2017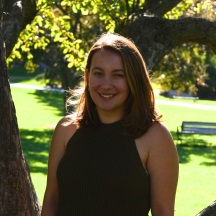 Merelise Ametti
Areas: I am interested in the phenomenology and pathophysiology of pediatric irritability, specifically as it relates to emotion and metabolic dysregulation.
Mentor: Robert Althoff, MD PhD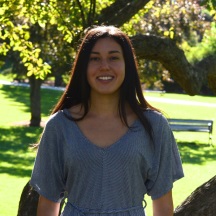 Zoe Brier
Areas: I am interested in early intervention for trauma and Post Traumatic Stress Disorder, and how mobile technology can be used as a screening, assessment, and intervention tool for PTSD.
Mentor: Matthew Price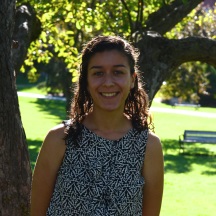 Amanda Falcón
Areas: Our research is centered around the mechanisms which engender callous unemotional traits in adolescence. I am largely interested in the intersection of social services and evidence-based mental health treatment, particularly among incarcerated and at-risk youth populations.
Mentor: Timothy Stickle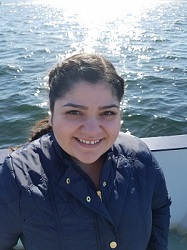 Jessica Perez
Areas: Cognitive vulnerabilities to adult depression.
Mentor: Kelly Rohan
Class of 2016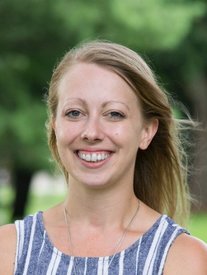 Ashley Dobbins
Areas: I am interested in the role of emotion dysregulation on criminal offending and identifying short term interventions for incarcerated adolescent and adult populations that promote prosocial behaviors.
Mentor: Timothy Stickle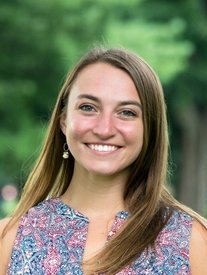 Julia Camuso
Areas: I am interested in biopsychosocial predictors of and interventions for adult mood disorders, particularly in women.
Mentor: Kelly Rohan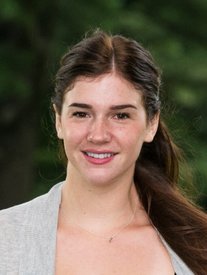 Alison Legrand
Areas: I'm interested in better understanding what types of traumatic events are most related to specific presentations of PTSD to better tailor empirically- based treatment, especially in treating non-responders.
Mentor: Matthew Price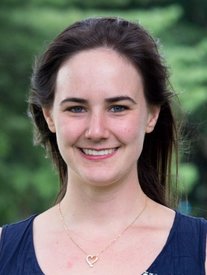 Alexandra Sullivan
Areas: Drawing from a developmental psychopathological perspective, I am interested in how stress promotes maladjustment and whether parenting-focused interventions and preventions can mitigate such outcomes. I am particularly enthusiastic about operationalizing stress reactivity and the outcomes of life stress with biological indices.
Mentors: Rex Forehand, Dianna Murray-Close
Class of 2015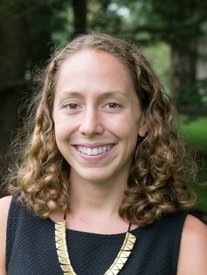 Caroline Martin
Areas: I am interested in the evidence-based treatment of childhood and adolescent ADHD as well as investigating the peer relationship problems of individuals with ADHD. Currently our lab is focused on the use of aerobic physical activity as a management strategy for ADHD symptoms.
Mentor: Betsy Hoza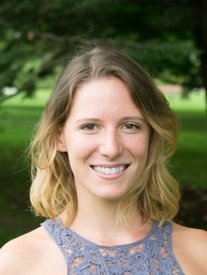 Cassie van Stolk-Cooke
I'm interested in technology-based approaches to the development and expansion of evidence-based treatments and resources for clinical populations and the concerned significant others in their lives.
Mentor: Matthew Price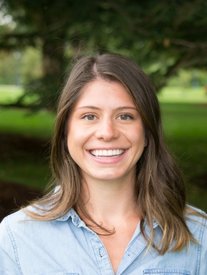 Holly Weldon
My interests are in Developmental Psychopathology and how and through which mechanisms interparental conflict impacts child development.
Mentor: Alice Schemerhorn
Class of 2014
Kerry O'Loughlin
I am interested in developmental psychopathology and the ways in which risk and resilience operate in children's lives.
Mentor: James Hudziak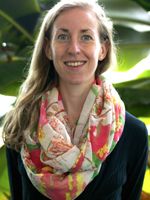 Virginia Peisch
Areas: I want to study how risk and protective factors interact and shape an individual's developmental trajectory. Our lab's research focuses on the adolescent period of human development.
Co-Mentors: Keith Burt and Rex Forehand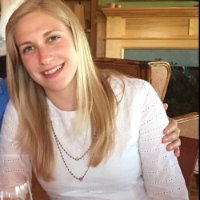 Joanna Streck
Areas: My research focuses on tobacco use disorder in vulnerable populations such as those with comorbid other substance use disorders (e.g., opioid and marijuana use disorder), medical comorbidities, anxiety, depression and other psychopathology. My research interests include smoking cessation treatments in vulnerable populations as well as novel harm reduction strategies such as reduced nicotine content cigarettes.
Mentor: Stacey Sigmon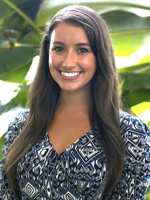 Ivori Zvorsky
I am interested in investigating the intersection of women's psychological health and substance use. I work at the Vermont Center on Behavior and Health focusing on peripartum mental health symptoms in pregnant women enrolled in a financial incentives smoking cessation trial. I also examine behavioral economic measures of addiction and how they detect individual differences in risk for substance use among vulnerable populations.
Mentor: Stephen Higgins
Class of 2013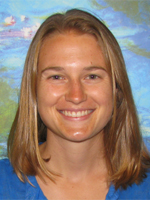 Hannah Holbrook
Areas: My research interests focus on risk and resiliency in children, and the way in which environmental and genetic factors can impact mood and anxiety in response to trauma.
Mentor: James Hudziak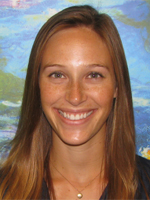 Kelsey Hudson
Areas: My research interests are in the area of developmental psychopathology. I am interested in identifying children who are at risk in the context of stress; specifically, I am studying how underlying mechanisms like stress reactivity and neural processes can help us in identifying youth susceptible to mental illness.
Mentor: Hugh Garavan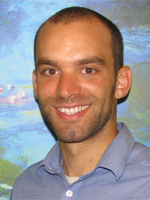 Elias Klemperer
Areas: I am interested in substance use disorders. Specifically my research focuses on nicotine addiction, smoking cessation, and smokers who are not ready to quit smoking.
Mentor: John Hughes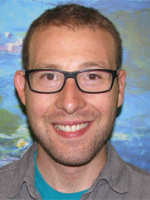 Jonah Meyerhoff
Area: Adult mood disorders
Mentor: Kelly Rohan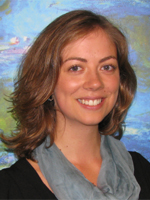 Emily Pichler
Areas: I am interested in the development of emotion regulation, coping skills, and stress reactivity in childhood and adolescence, with particular focus on the roles of: 1) parental life stress and trauma, 2) parent-child interactions, 3) mindfulness, acceptance, and avoidance.
Mentor: Karen Fondacaro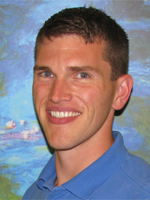 Geoffrey Schaubhut
Areas: I am interested in the application of impulsivity research toward the understanding of psychological disorders including ADHD, AUD's and use disorders. Of particular interest is the impact of emotional events on impulsive behavior on these disorders. Thus I aim to: 1) identify endophenotypes which may benefit from specific CBT targets (emotional regulation, impulse regulation, etc.), 2) develop neurobiologically valid assessments of emotional impulsivity, 3) enhance client awareness of the impact of impaired emotional regulation on pathological behaviors.
Mentor: Alexandra Potter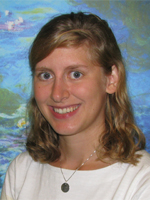 Sarah Stanger
Areas My research interests are in developmental psychopathology and the effectiveness of a family-based approach to the prevention and treatment of childhood emotional and behavioral problems.
Mentor: Jamie Abaied
Class of 2012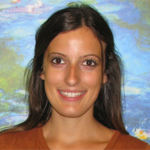 Anne Brassell
Areas: I am interested in applied aspects of ADHD research. Namely, investigating non-pharmacological interventions aimed at increasing executive and behavioral functioning.
Mentor: Karen Fondacaro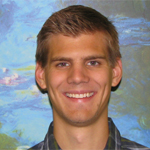 Andrew Gill
Areas My interests regard disordered behavior in children and adolescents, especially emerging antisociality and psychopathy. These disorders are marked by significant emotional and interpersonal deficits, and by studying the way abnormal emotional processes develop and lead to antisocial behavior, I intend to improve our ability to prevent or treat these conditions.
Mentor: Timothy Stickle
J. Quyen Nichols
Areas:
Mentor: Betsy Hoza

Elyse Rosenberg
Areas:
Mentor: Keith Burt