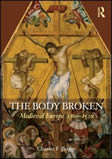 The Body Broken: Medieval Europe 1300-1520 (Routledge History of the Middle Ages), by Charles F. Briggs
Examining a period of huge crisis, conflict and religious change: This exciting new textbook offers a sweeping survey of Europe in the later Middle Ages. Briggs' latest book takes a thematic approach to the period 1300-1520, covering everything from the Black Death and the Reformation to the Peasant's Revolt and the Renaissance. This indispensable volume draws on a large body of new and revisionist scholarship, covering all of the key areas, including:Examining late Medieval Europe in the context of its place within global history, and complete with maps, tables, illustrations, chronology, and an annotated bibliography, this book is the complete authoritative student's guide to Europe in the later Middle Ages.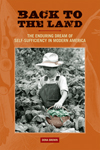 Back to the Land: The Enduring Dream of Self-Sufficiency in Modern America, by Dona Brown
For many people, 'going back to the land' conjures images of the 1960's and 70's, The Whole Earth Catalog, and hippies living in an eternal 'Summer of Love.' But UVM History Professor Dona Brown has a different take on the back to the land movement. In researching her new book, she discovered a complex history dating back to depression-era politics, and leading up to today's self-sufficiency movement."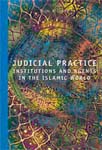 Judicial Practice: Institutions and Agents in the Islamic World, by Boğaç Ergene
This book brings together edited articles from the second and third editions of the Encyclopaedia of Islam that are relevant to Islamic judicial practice, institutions, and agents. The material presented in this compilation identifies and explains key concepts germane to the application of Islamic law. It demonstrates the wide spectrum of variations in the functions and operations of judicial actors and institutions in different Islamic contexts, and reveals the complicated relationship between legal doctrine and practice. As such, this book constitutes a much-needed introductory volume and a convenient starting-point for readers interested in Islamic judicial practice.