Each spring, the Biology Department honors outstanding and accomplished alumni for their achievements in the study of Biology. The accomplishments are celebrated annually on the Friday before Commencement. 
George A. (Jack) Cioffi, MD: 2019 Accomplished Undergraduate Alum of the Year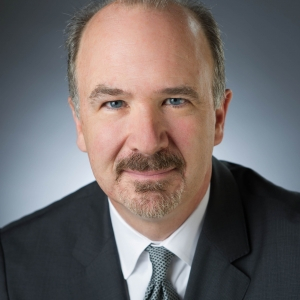 Jean and Richard Deems Professor of Ophthalmology and Edward S. Harkness Professor of Ophthalmology, Columbia University, New York, NY
Dr. Cioffi is the Edward S. Harkness Professor with Tenure and Chairman of the Department of Ophthalmology at Columbia University Vagelos College of Physicians and Surgeons since 2012.  He also holds the Jean and Richard Deems Endowed Professorship and is the Ophthalmologist-in-Chief at New York-Presbyterian/Columbia University Irving Medical Center.  In 2014, Dr. Cioffi was elected as the President of the Columbia Physician Organization, the multi-specialty faculty clinical practice of more than 1,900 clinicians and is concurrently appointed as the Vice Dean of Clinical Affairs at Columbia University.
Dr. Cioffi formerly held the Richard G. Chenoweth Chair of Ophthalmology at the Devers Eye Institute and was the Chief Medical Officer & Senior Vice President at Legacy Health System in Portland, Oregon. He received his undergraduate degree at University of Vermont (UVM), his medical degree at the University of South Carolina, did a residency in ophthalmology at the University of Maryland where he also served as Chief Resident, and completed his training with a fellowship in Research & Clinical Glaucoma at Devers Eye Institute under Dr. E. Michael Van Buskirk.  In addition, he completed the inaugural Harvard Business School program in Managing Healthcare Delivery.
Dr. Cioffi is the Editor-in-Chief of Journal of Academic Ophthalmology, the official journal of the Association of University Professors of Ophthalmology. As well, he is Editor Emeritus of the Journal of Glaucoma, after serving for 10 years as the Editor-in-Chief, and he is the immediate past Chairman of the Basic and Clinical Science Course for the American Academy of Ophthalmology (AAO).  He is the Chairman of the Scientific Advisory Committee for the Glaucoma Research Foundation (GRF) in San Francisco. He is a past President of the Oregon Academy of Ophthalmology and has served as a member of the FDA Ophthalmology/Dermatology Advisory Committee for drug approval.  He also was selected by the Governor John Kitzhaber to serve on the Oregon Health Policy Board's Outcomes & Quality taskforce.
Dr. Cioffi has published over 250 articles and book chapters, as well as two books. His research has been  supported by the National Eye Institute of the N.I.H. for more than 20 years and has focused on the vascular physiology of the optic nerve and the pathophysiology of glaucoma. He has given more than a hundred visiting professorships and named lectureships. Dr. Cioffi has received a variety of honors including Phi Beta Kappa and the Moody Biologic Research Award at UVM; the Clinician-Scientist Award from American Glaucoma Society; the Knapp and Wheeler Teaching Awards at Columbia; the Innovators Award from the GRF; the Senior Honor Award and two Secretariat Awards from the AAO; and being listed in Best Doctors in America since 2002.  He has mentored more than 40 clinical and post-doctoral fellows and countless students and residents. These clinicians and scientists are now at institutions across the United States, Canada, Europe, Africa, Asia, and Australia.
Declan McCabe, PhD: 2019 Accomplished Graduate Alum of the Year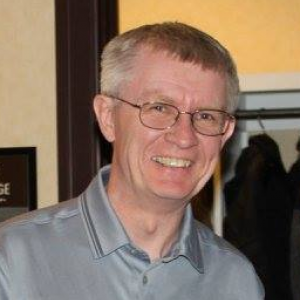 Since my earliest foray into teaching as a summer camp nature instructor, I have always loved sharing science with others. At that early point in my career, it was difficult to see that a career could come from that and so I started out as a lab technician. My supervisors in those positions had higher degrees and so I pursued a master's and paid my way as a teaching assistant. This clearly illustrated that in fact there were many college students in need of passionate teachers and so I sought out Ph.D. programs.  I encountered many excellent teachers during my time at UVM and learned from them that there was no substitute for depth of knowledge.  I also learned techniques and tips along the way.  Nick Gotelli illustrated the importance of clarity in mathematical presentation; Alison Brody modeled hands-on lab preps; Joe Schall lectures were entertaining performance art.
As a liberal arts college professor, I have the opportunity and responsibility to tie science into the larger fabric of knowledge. I also have significant freedom to choose diverse scholarly pursuits that hold my attention. I continue to publish on the aquatic macroinvertebrates communities that were the foci of my graduate degrees, and I share these amazing organisms with high school students in Vermont EPSCoR's outreach programs. I have also branched out into pedagogical publication, some teaching and research publication on mammalian skulls, and most recently natural history essays aimed at broader audiences.
Currently I'm really, REALLY looking forward to passing the role of department chair on to a colleague.  I will shortly step out of administrative tasks and into a sabbatical and my first book contract. The book on aquatic habitats and the fascinating cast of characters therein will combine several of my published essays with several more yet to be written. And while I'm writing, my students will continue to accumulate mammalian community data based on camera traps in the 142 hectare Saint Michael's College Natural Area. Research in this newly established natural area will most likely be my focus for the next several years.