Welcome!
The Center for Academic Success is guided by our shared commitment to student success. In our respect for multiple perspectives and identities, we promote student autonomy and interdependence within the University community. Across all of the units within the Center for Academic Success, a community of staff and students fosters academic growth and equal access to education for all.
Our daily work focuses on creating welcoming and inclusive environments, nurturing students' identity development and personal and academic growth, being innovative and collaborative student advocates, and providing excellent and effective services. Reach out to us for free tutoring support at the Tutoring Center, academic and life advice in the Advising Center, to jumpstart your education through our TRiO Upward Bound and Student Support Services and to be connected to accommodations through accessibility services.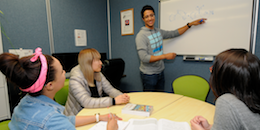 TUTORING CENTER
Our Tutoring Center offers free tutoring services for students.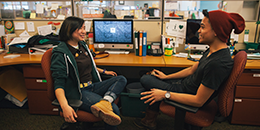 ADVISING CENTER
Stop by the Advising Center where students help other students succeed.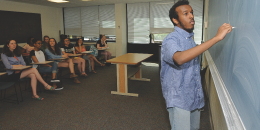 STUDENT ACCESSIBILITY SERVICES
Learn more about the resources and services available through Student Accessibility Services.