Welcome!
Due to health and safety measures instituted in response to the Covid-19 pandemic, staff in the Center for Academic Success are working remotely.  We are checking individual and program area emails regularly, and we encourage you to reach out to us there. The Center for Academic Success will maintain all essential functions, and continue to serve as a resource for students by providing student success services and resources from a distance. All updates can be found on the COVID-19 Information and Updates web page. 
The Center for Academic Success is guided by our shared commitment to student success. In our respect for multiple perspectives and identities, we promote student autonomy and interdependence within the University community. Across all of the units within the Center for Academic Success, a community of staff and students fosters academic growth and equal access to education for all.
Our daily work focuses on creating welcoming and inclusive environments, nurturing students' identity development and personal and academic growth, being innovative and collaborative student advocates, and providing excellent and effective services. Reach out to us for free tutoring support at the Tutoring Center, academic and life advice in the Advising Center, to jumpstart your education through our TRiO Upward Bound and Student Support Services and to be connected to accommodations through Student Accessibility Services.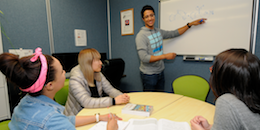 TUTORING CENTER
Our Tutoring Center offers free tutoring services for students.

Resources for Online Learning
In response to COVID-19, UVM is transitioning to Online Instruction.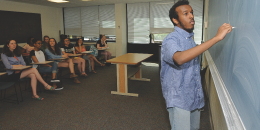 STUDENT ACCESSIBILITY SERVICES
Learn more about the resources and services available through Student Accessibility Services.