Information from Staff Council:
Your Help Wanted: Class of 2015 Career Outcomes Survey

Has a graduating student or recent alum shared their post-graduation plans with you? If yes, help us Share their Success, by encouraging them to complete the 2015 Career Outcomes Survey or complete a simple online Career Outcomes form. Continue reading . . .
Blackboard Jungle 8 Symposium: March 26 and 27, 2015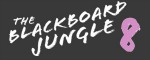 Registration is now open for the Blackboard Jungle 8 Symposium on March 26 and 27, 2015. A provocative keynote presentation and panel discussion titled Real Talk about the N-Word and Other Oppressive Language will be held on Thursday, March 26, 2015 from 4pm - 5:30pm in the Davis Center and is free and open to the public. The Blackboard Jungle 8 Symposium is organized by the Office of the Vice President for Human Resources, Diversity and Multicultural Affairs. Continue reading . . .
Discounted Ski Vouchers or Coupons Available

Discounted Ski Vouchers or Coupons are available to UVM employees and retirees in the Staff Council Office. We have discounted day vouchers to Jay Peak and Smuggler's Notch for purchase with cash or check made out to UVM as well as free coupons to Bolton Valley that provide a discounted rate. All vouchers and coupons have no black out dates and are fully transferable. Remember to call the Staff Council Office at 656-4493 before making a special trip over to purchase and/or pick these up for yourself, family, and friends. Continue reading . . .

Tobacco-Free UVM Health Initiative

Learn more about the plans for UVM to go Tobacco Free, share your own thoughts, concerns, and questions, and find resources to help you or a colleague quit. Continue Reading . . .
Peoplesoft Log-in Changes

On Thursday, March 12, 2015, the Peoplesoft log-in process will be enhanced to use UVM's central web authentication service. Continue Reading . . .