Lake Champlain Sea Grant is guided by a program-specific strategic plan that aligns with the National Sea Grant strategic plan. Outlined in this plan are four focus areas that guide research, outreach and education.  These are:
---
Healthy Coastal Ecosystems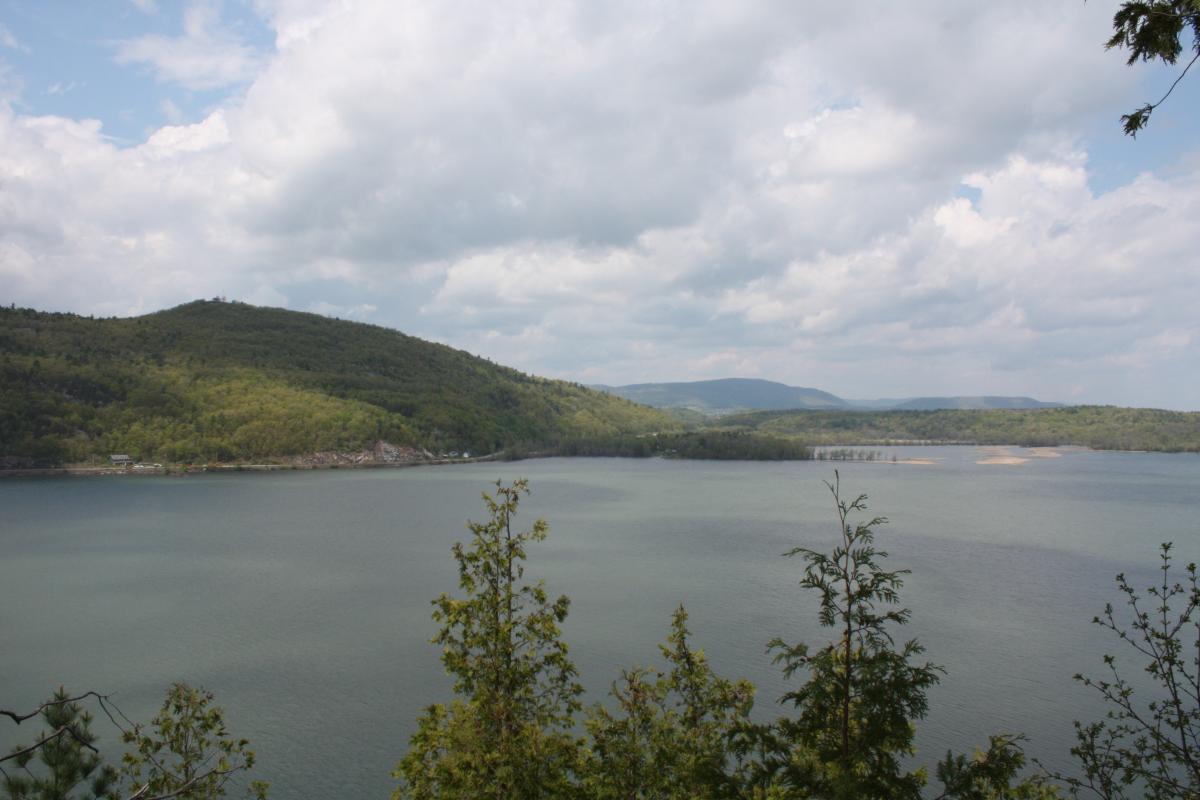 Healthy coastal ecosystems provide the foundation for all life. Lake Champlain and, to a greater extent, Lake George are healthy and vital lakes. Notwithstanding, there are several serious environmental issues that require immediate action.
Leading the list are inputs of nutrients from both point sources (primarily sewage treatment plant discharges) and, more importantly, from nonpoint sources – runoff from agricultural and urban surfaces. The introduction of exotic aquatic nuisance species (ANS), such as sea lamprey, water chestnut, Eurasian water milfoil, and zebra mussels, has seriously affected the aquatic ecosystems of the Lake Champlain Basin. There are other resource issues in the Lake Champlain Basin as well, including management of fish consumption advisories because of unacceptable levels of mercury and PCBs, continued wetland loss and habitat fragmentation, inadequate public access to the lake and recreational user conflicts, and loss of cultural resources. 
Lake Champlain Sea Grant provides science-based information to increase awareness among basin residents of priority coastal, aquatic and watershed resource issues, and to improve the capacity of residents, decision-makers, planners and managers to protect and restore basin resources. 
 
---
Sustainable Coastal Development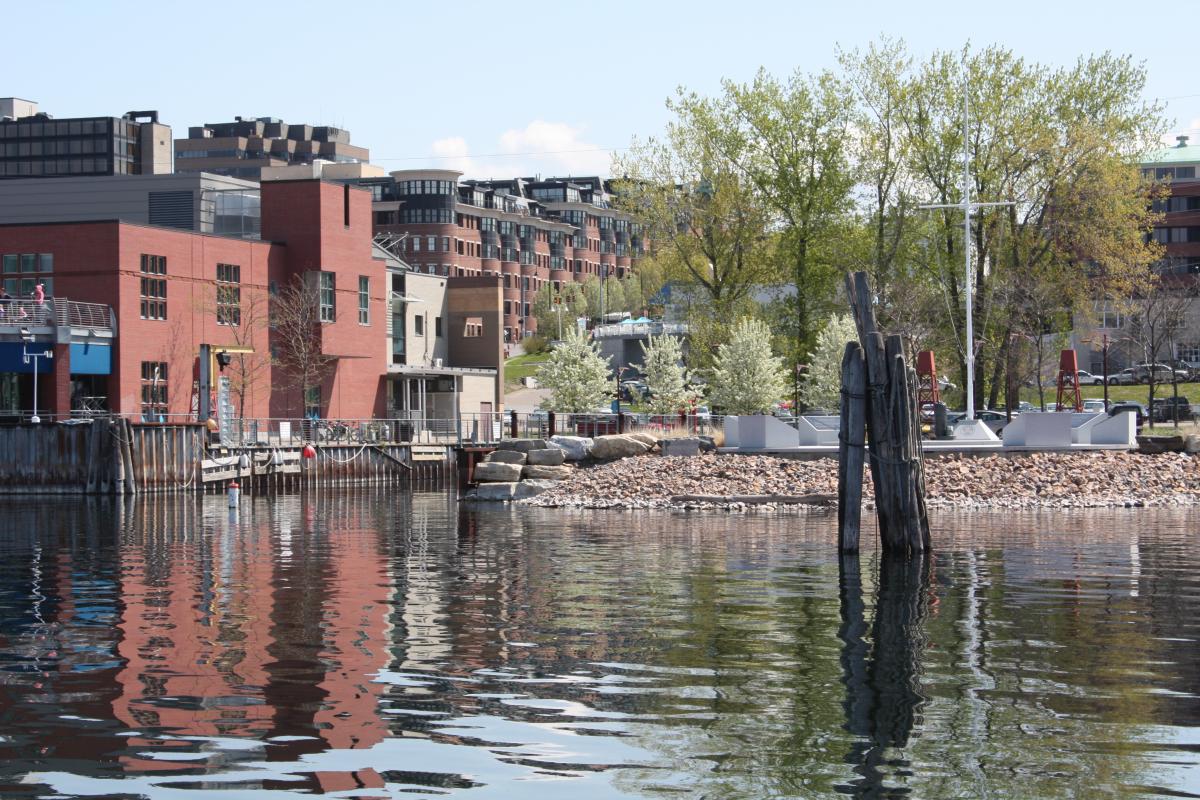 Communities throughout the Lake Champlain Basin depend upon natural resources to provide vital economic, social and recreational opportunities. Although the basin economy has diversified, agriculture and other natural resource based activities continue to make significant contributions to local economies. Tourism connected directly to the lake remains a significant economic factor for the region. In the late 1990s, total tourist expenditures within the Lake Champlain Basin were estimated to be $3.8 billion annually, with fishing related expenditures approximately 204 million.
With increasing development pressures and negative ecosystem impacts associated with existing development, it is important to enhance policies, institutional capacities, and management approaches to guide the preservation and use of our basin resources. LCSG works to engage communities throughout the basin in applying the best available scientific knowledge, and to use its outreach and education capabilities to support the development of healthy coastal communities that are economically and socially inclusive, are supported by diverse and vibrant economies, and function within the carrying capacity of their ecosystems.
 
---
Safe and Sustainable Seafood Supply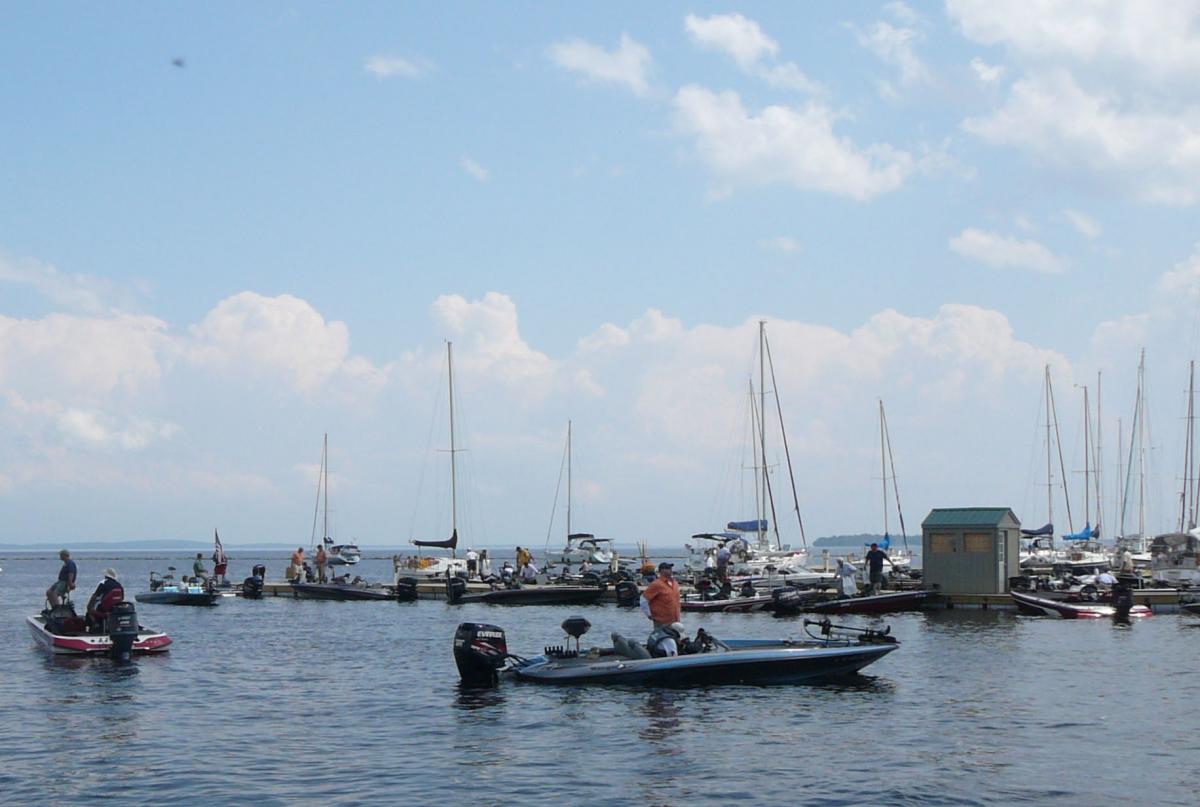 Lake Champlain fisheries are under increasing strain from aquatic nusiance and invasive species, from water quality degradation caused by excess nutrients and toxic contamination,  and from the loss of or changes to fish habitat. Fish consumption advisories provide safe consumption limits on all species of fish due to mercury and PCB contamination.
Despite these conditions, angling continues to be an important activity in the Lake Champlain Basin. A sustainable supply of safe seafood to meet public demand is a goal of both LCSG and the National Sea Grant College Program. LCSG strives to make consumers aware of both the nutritional benefits and the risks associated with wild fish consumption and to support the economically and environmentally sustainable development of small scale aquaculture.
 
---
Hazard Resilient Coastal Communities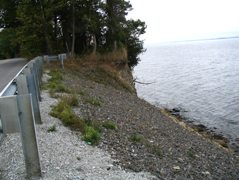 An increase in the number and intensity of large rain events, which are associated with climate change, is putting more people and property at risk in the Lake Champlain Basin, with major implications for economic and environmental health - the widespread flooding and subsequent economic and environmental damage from Tropical Storm Irene in August 2011 demonstrated this vulnerability. Thus, it is essential that decision makers, local officials and coastal land owners are aware of the hazards associated with development on Lake Champlain cliffs and near unstable stream channels, and that vulnerable communities are prepared for and act to prevent erosion and shoreline destabilization. 
LCSG promotes and funds applied research that contributes to an improved understanding of how climate change may affect efforts to improve Lake Champlain and basin resources management. We also strive to provide scientifically sound information about regional climate change and the potential impacts in the Lake Champlain Basin to the public and coastal communities to help them plan for and adopt practices that mitigate the impacts of climate change.