Melissa Murray, Director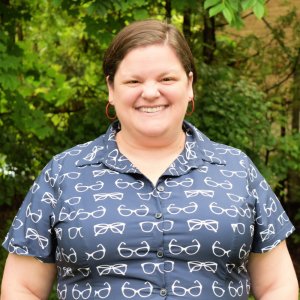 Melissa (she/her pronouns) oversees all of the activities at the Women & Gender Equity Center and works to develop and uphold its vision and mission.  As a leader, she addresses a variety of constituencies, covering a diverse set of concerns and promoting opportunities and educational equity for all women and female identified people.  Melissa also consults with groups and individuals on personal and professional needs, and with administration on gender equity issues regarding gender-based violence.  She serves as a liaison between the UVM community and other organizations and works with relevant groups and individuals on promoting an equitable, non-sexist, and culturally pluralistic environment at UVM.
Email: melissa.murray@uvm.edu
Phone:  802-656-2925
Catarina Campbell, Coordinator of Program and Leadership Development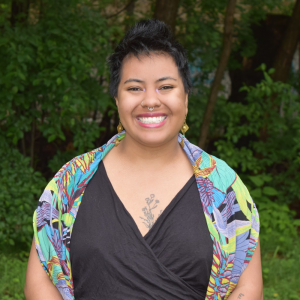 Catarina (they/them or she/her) is a feminist, queer woman of color, indigenous, fat-positive, person with a disability and a survivor. Honoring and celebrating our right to be embraced for all of who we are, Catarina strives to bring joyful and meaningful connection to communities at UVM through their work at the Center. What is your vision for what community could look like at the Center? It is Catarina's work to dream and conspire with community members to bring new offerings to campus. In addition to generating programming for the Center, Catarina also supports the leadership development of those who come to the Center through internships and work study. If you want to make Catarina happy: come to the Center and say hello!
Email: catarina.campbell@uvm.edu
Phone:  802-656-4637
Sarah Mell, Education & Outreach Coordinator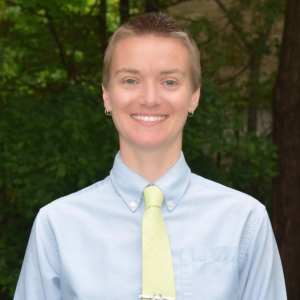 Sarah (they/them pronouns) has been active in the field of sexuality education for more than a decade, with much of that work focused on college and University campuses. As Education & Outreach Coordinator, Sarah provides training and workshop opportunities for students, staff, and faculty on concepts of gender and its intersections with our other lived identities in service of co-creating a more equitable and joyful campus. They have co-coordinated of the annual Building Radically Connected Community Conference (formerly the Dismantling Rape Culture Conference) each spring, as are responsible for getting the word out about who the Women & Gender Equity Center is and what we do on campus and in the community. She is happiest when she is performing on stage, or when talking with college-aged men about all things related to sexuality.
Email: sarah.mell@uvm.edu
Phone:  802-656-8525